Many factors like pandemics or disasters of another kind may become barriers to visiting museums or a reason for losing valuable artifacts. For example, we all heard the distressing news of the Notre Dame de Paris being fiercely damaged by the fire that lasted for 15 hours. The cathedral restoration is expected to last for 20 years or more.
That's why virtual museums have become such a trend, so anyone now can visit over 2500 museums online. Whether it's a fire or the natural aging of a structure, the ancient history and world's heritage are slipping away with time, and it's wise to use modern computational resources to preserve the historical assets for future generations.
Fortunately, creating museums with virtual reality takes less effort than you might think, especially with high-quality custom animation services. So this article will guide you to the fantastic world of virtual museums and their creation process.
What is a virtual museum?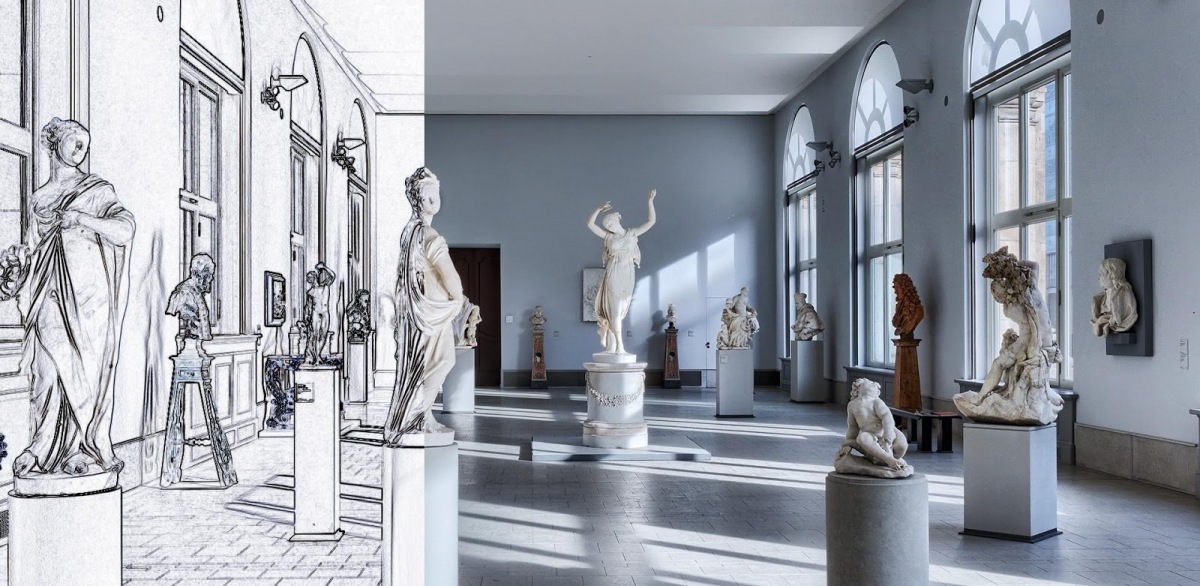 A virtual museum is a digital entity or application that simulates, complements, and enhances the characteristics of a traditional (physical) museum. A visitor can take a virtual tour using any device like a smartphone or laptop, but the most interactive and immersive experience is through VR/AR technologies.
Unfortunately, many conservators prefer traditional tours to the VR museum experience. But thousands of museums worldwide have already digitized their artifacts and created interactive virtual spaces for online visitors.
So what's the purpose of a virtual museum, and why do many offline museums go online? We can answer these questions with a comprehensive list of the benefits discussed down below.
Benefits of digitizing exhibits
Virtual museums can work 24/7, 365 days a year. Since online/virtual exhibits work as software or animated video, they don't require employees and have no business time limitations. Thus, anyone can visit such a museum anytime.

It brings more visitors. This format doesn't have any physical place and is open at any time, regardless of timezone. People don't have to get to the exhibit from all over the world, so it allows anyone to visit a museum, extending its visitor base.

Safety of exhibits and people. Besides fire, earthquake, or other force majeure situations capable of destroying exhibits, people can also get hurt. In addition, the worldwide pandemic made it impossible to visit museums, and this may happen again. That's why virtual tours are much safer for both exhibits and visitors.

Affordable education. There are numerous reasons why many kids and adults avoid visiting traditional museums, like expensive tickets and long-distance trips. But an average person can afford virtual museum tours through smartphones and inexpensive VR glasses like Google Cardboard.

Unusual entertainment. Most people are used to spending their free time watching movies, playing games, or being busy with their hobbies. These are great things to do, but now they can add cultural entertainment that broadens their minds! People can enjoy the Louver or a wide range of other museums at home, and this is truly awesome.

Proper environment for artifacts. Museums often have challenges showing up some ancient relics as they usually require specific conditions to keep the integrity and original shape. That's why specialists keep some of them separate from others exhibited in museums. Fortunately, digitalizing artifacts allows keeping them in safe places but showing everything in virtual reality.

More ways to interact with exhibits. A physical museum strictly forbids visitors to interact with historical relics and artifacts as well as pieces of art due to their fragility and tenderness. In contrast, virtual tours allow us to interact with exhibits differently, like rotating them or making them alive.
Types of the virtual museum
Depending on the purpose and type of audience, virtual museums are divided into educational and gamification-based.
Of course, the primary purpose of all museums is education, but the point is that information can be delivered in different ways. So let's have a look at what distinguishes these two types from each other.
Educational virtual museums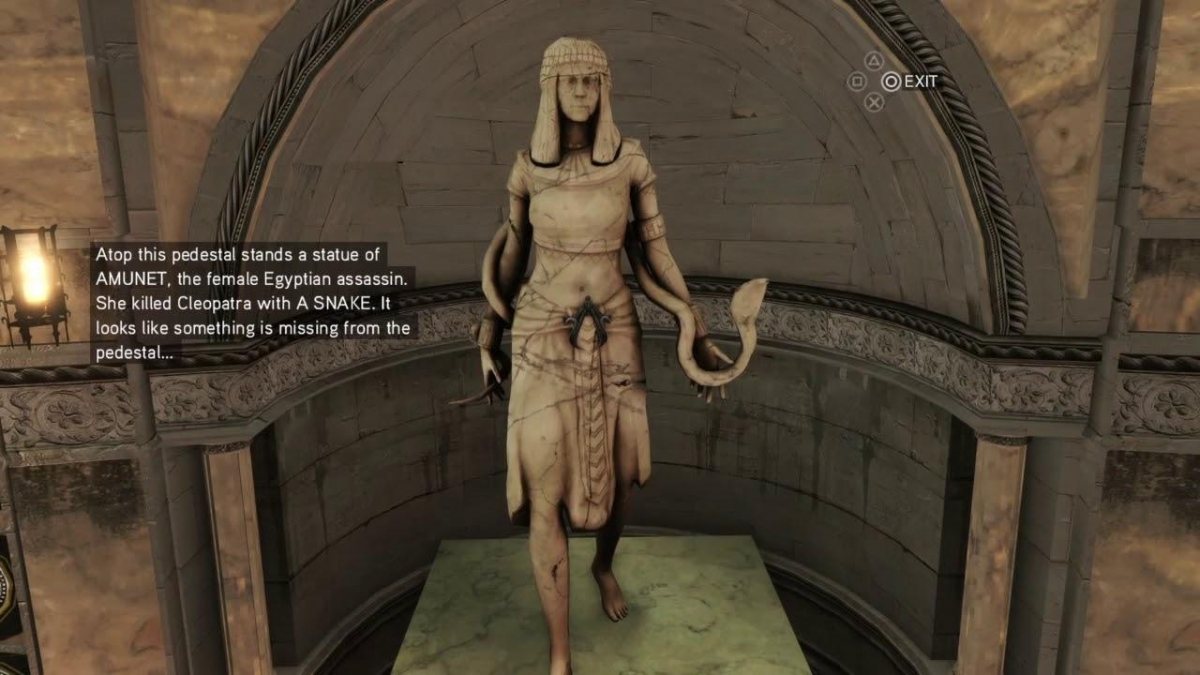 Educational virtual tours are focused on giving information in the broadest ways. You can take a virtual guide to explore educational videos and photos of exhibits.
Essentially, this virtual museum type is perfect for pupils and students as they can learn world history and interactively discover art. This type of education can supplement school learning, making home education (like during pandemics) more effective because of a higher level of engagement.
Gamification-based museums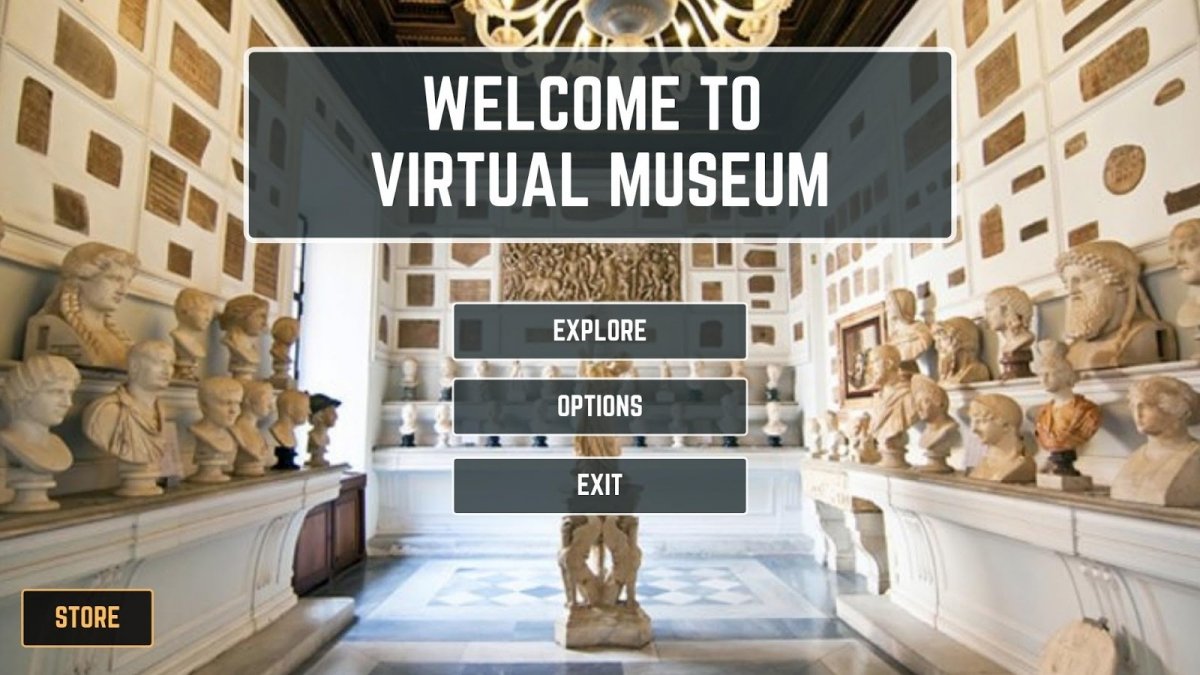 How attracted are people to history and art? Not as much as they might be. It mainly refers to younger generations that can view museums as a boring activity from the days of yore. Beyond question, the gamification-based approach has become a game-changer.
A virtual museum can give the deserved interest level to a particular culture, historic timespan, artifact, etc. In a virtual museum, you can implement a gamification solution that significantly boosts the experience of visiting and interacting with your virtual museum.
Visitors can play around with exhibits in a modern way, making eLearning fun and effective. For example, users can complete historical/cultural quests and get achievements for passing tests after a piece of learned material.
How to create a virtual museum
The proper development of a virtual museum can become a new chapter of a museum's life, attracting new visitors and making them more educated. Such a decent goal can be easily reached by following three simple steps.
Since 3D-Ace specialists have broad experience in virtual tours and 3D walkthroughs development, we will guide you through this process and share the essentials of creating virtual tours for museums.
1. Choose a platform
There are three platforms and formats widely used for virtual museum creation. The main difference between them is the level of immersion that influences the development complexity.
A 360 virtual tour for the web. This format is used for browsers, so web users can simply visit a museum's site and run an online tour. The main milestones of 360-view tour development are creating a 3D museum environment, digitizing all the artifacts by 3D modeling, and animating all assets. You can also learn more about virtual tours creation based on a real estate case.

VR app for smartphones and VR headsets. When built as a VR app, a virtual museum can transform the experience of a physical museum into a digital environment. Within the virtual museum app, users are not only able to see the world's heritage and history but also interact with it on multiple perception levels.

AR app for smartphones and AR devices. AR app is basically a 3D walkthrough with the ability to view exhibits and artifacts in 3D projections in your current surroundings. For example, with AR glasses, smartphones, and tablets, users can explore the scale of a dinosaur compared to the size of the neighboring house.
2. Define the technology to use
Developing a VR/AR application, it's better to use game engines like Unity or Unreal Engine that offer the complete toolbar and pre-ready assets for such development, including quality testing options.
Specialists also use Autodesk Maya, 3Ds Max, and ZBrush software for advanced 3D modeling, and there are also lots of free modeling software. Virtual museums can be developed to serve multiple users with these services, allowing for content segmentation, better user experience, tracking opportunities, and monetization.
In the case of 360-view walkthrough development, it's better to use the most popular modeling and animation software like 3Ds Max, ZBrush, Blender, Autodesk Maya, etc. Thus, you can create a digital representation of any museum with 3D models of exhibits and a 3D environment, allowing users to 360-rotate artifacts.
3. Have a professional support
Not a single development process can do without experienced specialists. Otherwise, you can spend tons of time and money mastering the necessary knowledge and skills, let alone correcting mistakes. Therefore, it's better to entrust the creation of your virtual museum to reliable tech partners and get professional support from the project's concept to its launch.
Create a virtual museum exhibit with 3D-Ace
The virtual museum concept gives us incredible opportunities to explore the world, its history, and culture, broadening our horizons without limitations of time or location. In addition, it allows museums to extend their audience and make more people's lives better.
That's why the 3D-Ace team is ready to make these opportunities come true in the most efficient way. Our specialists have already digitized thousands of products and modeled even more assets for the last thirty years. Moreover, we have broad experience as an architectural animation studio and custom VR/AR software developers in multiple fields.
Thus, don't hesitate to contact us when planning a virtual museum exhibit creation. We will be happy to support you on each step of your project!