Animation is everywhere. We face with it every day when watching news feeds, videos on YouTube, movies in the cinema or TV commercials. Although a majority of people associate animation with cartoons and animation films, it has found its application in industry, science, e-commerce, gaming, aerospace and many other fields. Animation is known as a procedure of making an illusion of motion by rapidly displaying a sequence of still images that have very few differences. These pictures can be hand-drawn, computer-generated, or even 3D modeled. There is a pool of different animation types each of which applies unique techniques. Regardless the animation type, the viewer perceive motions at an animated picture as a continuous one, not as quickly changing images. Why is this happening? How to achieve such an effect? How to differentiate one animation type from another? In this article, 3D-Ace answers all these questions, pays attention to various animation styles and techniques, explains their features and peculiarities and sets examples of different animation types.
Classic 2D Animation
This form of animation is listed first because it's the most common and conventional. It involves separate hand drawings created one by one for every frame. Traditional 2D animation process implies making plenty of drawings and placing them into a set of plastic cells. Then the drawing should be painted if the image is not black & white. Finally, an animator sets an animated sequence.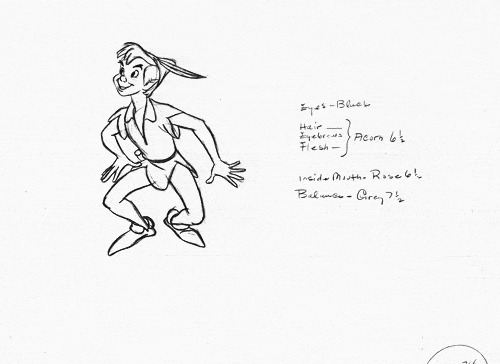 Classic 2D animation has been used by Disney studio for a while, however, today it's not that common as it used to be. On the other hand, learning classic 2D animation is a great way to improve your painting capabilities or start to prepare for your career in animation.
Great examples of conventional animation are Disney's Peter Pan (1953), Aladdin (1992), Sleeping Beauty (1959) and Snow White and the Seven Dwarfs (1937).
2D Digital Animation
The usage of digital technologies to create an animation in a two-dimensional plane is famous as 2D digital animation. This form of animation implies hand-drawn or interactively-created (drawn on the computer) illustrations of separate frames. Basically, an animator has to create hundreds of drawings that reflect a specific movement and then use assisting appliance to integrate them into a computer environment. In addition, a computer can fill the gaps between frames that considerably reduces the time spent on the creation of animation compared to a traditional approach. Adobe Flash is the most popular program used to create 2D digital animation. It possesses a variety of upsides, for instance, as it was stated before, the number of drawings can be limited or the color or frame can be changed as quick as thought which makes it easier to perform the task. For that reason, animators love 2D digital animation because it makes their hard work much more straightforward.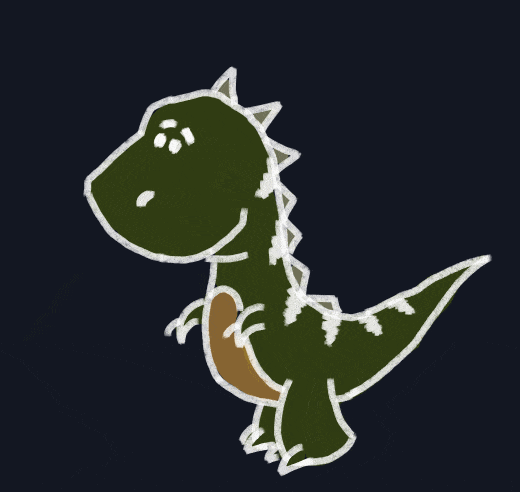 The best examples of 2D digital animation are Antz, DreamWorks' animated cartoon of 1998 and Disney's Beauty and the Beast musical fantasy released in 1991.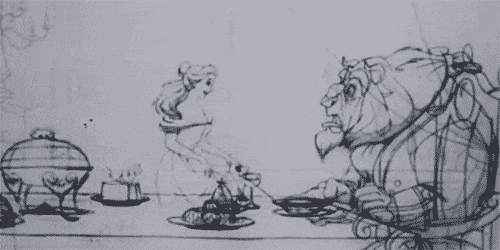 3D Digital Animation
This animation style is highly trendy in the motion picture industry thanks to the ability to animate 3D characters faster and more realistically. This technology is applied to create short films as well as films with a great timing. Instead of hand drawings digital three-dimensional animation requires computer-generated models. These models will be placed into the computer environment and animated using X, Y and Z axis. Digital three-dimensional animation can help to break physical laws and produce preferable animation bypassing the physical limitations of the character. Another useful feature of 3D animation is an opportunity to create a whole group of creatures that can act independently or program a bunch of animal's fur or human's hair to move or remain still depending on a situation.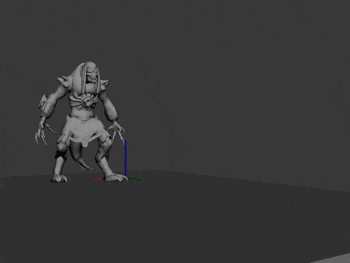 The most wonderful examples of 3D digital animation are Finding Nemo (2003), the Shrek trilogy and all accompanied short films (2001 – 2010), Tangled (2010) and Frozen (2013).
Stop Motion Animation
With the help of frame-by-frame technique, animators successfully apply stop motion animation by creating a sequence of frames with minimal differences between each other. The audience can observe the illusion of fluid movement when playing this sequence. It's often used in multiplication to animate physical objects and plasticine figurines. However, for the last objects, it's more common to use claymation.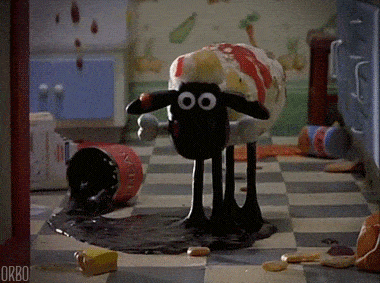 The list of finest examples of stop motion animation should definitely include a series of short movies about Wallace & Gromit, a feature-length Wallace & Gromit: The Curse of the Were-Rabbit (2005) and Shaun the Sheep Movie, a spin-off of 'Wallace and Gromit' released in 2015.
Claymation
Claymation or clay animation is one of the most popular forms of stop motion animation. The name of this form of animation states clear that it is designed to work with clay, plasticine and plasticine clay. The pieces of materials are molded to establish characters in a way imagination allows. Similarly to stop motion, claymation use frame-by-frame technique to create an impression of continuous movement. Films are made by the time-lapse shooting of clay objects and modification of these objects in the gaps between the frames.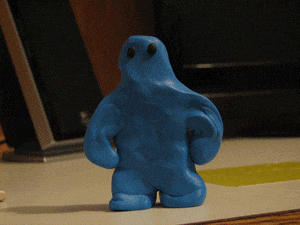 Claymation is used in multiplication, filmmaking, video clips and even TV commercials. Popular examples of claymation include Chicken Run (2000), Corpse Bride (2005), Robot Chicken (2005) and Frankenweenie (2012).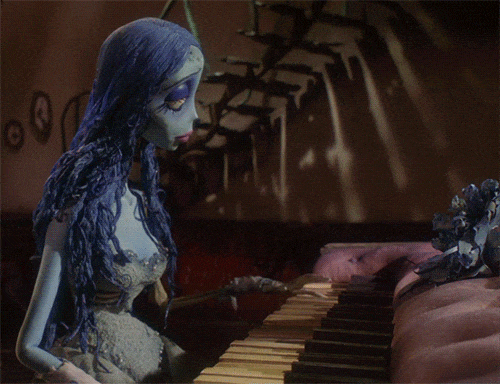 Mechanical Animation
Unlike the robotics where each element should be animated separately, machines can use this type of animation technique to simplify the process and reduce the amount of work. It allows creating machines that look animated rather than robotic. Likewise, mechanical animation also allows animators to understand the way the machines work better.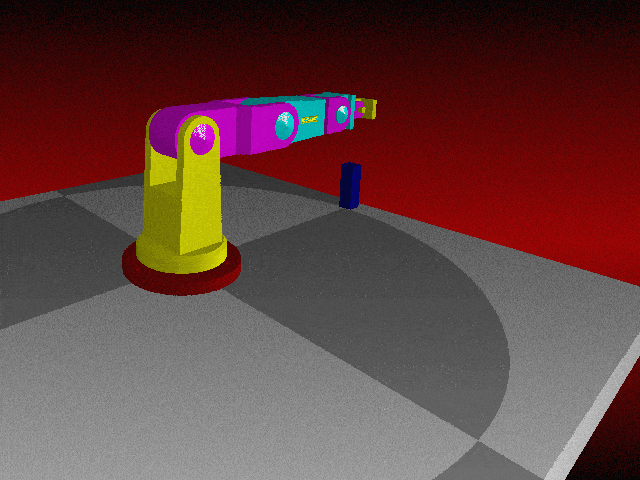 Audio-Animatronics and autonomatronics can be listed as examples of mechanical animation. They both are a combination of robotics and 3D animation created by Walt Disney Imagineering for theme parks to entertain people. These machines usually reproduce the pre-recorded movements and sounds.
Chuckimation
Chuckimation is a type of animation that was invented by the makers of 'Action League Now!'. In this cartoon, there is a combination of traditional stop motion animation and live-action shots when characters move to and off the camera to simulate talking, however, their mouths don't move.
Action League Now!, children television show in a variety of episodes, is the brightest example of the chuckimation type of animation.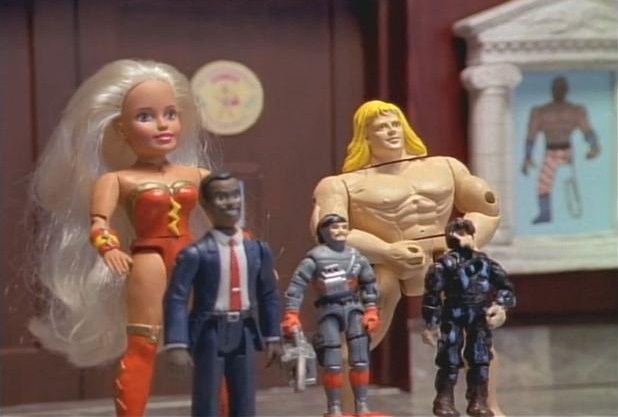 Flip Book Animation
Fundamentally, this type represents the most primitive form of animation. The flip book is a book or album with a series of pictures that progressively change from one page to another. When the pages are turned very quickly so different pictures simulate the animation. Before the digital era came, flip books were extremely popular among children. However, these books are quite common nowadays in a form of magazines and albums with photographs. Presently, there are also a lot of software that can convert hand drawings into digital flip books.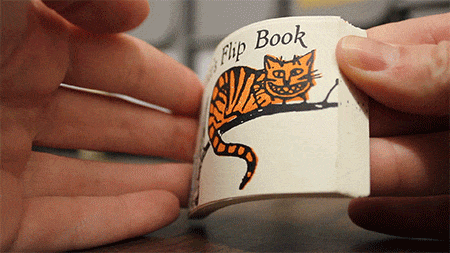 In 2007, Walt Disney Pictures started to display their flip book logo which portraits Mickey Mouse in one of the first studio cartoon Steamboat Willie as a screensaver.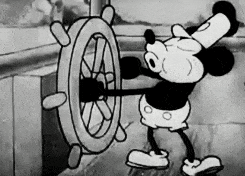 Zoetrope Animation
The name zoetrope came from Greek and represents the cylindrical device with a set of sequence of drawings or photos. When the cylinder spins, the images merge into the whole picture and produce the fluid animation.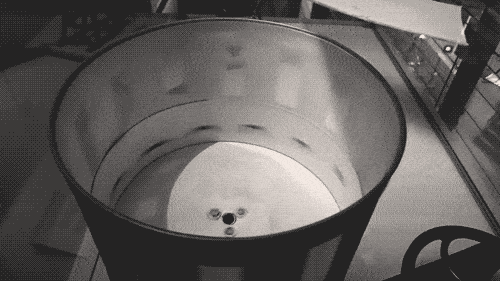 Nowadays, zoetrope technology has found its application as a foundation of the creation of animated GIF images.
Cutout Animation
This technique is used to shape stop-animation by applying flat characters and background made from paper, carton, card, fabric and so forth. In cutout animation, flat items move under the camera lens in order to tell a story. Today this form of animation is produced with a help of computer technologies. For example, legendary South Park was created by scanning the vector image and interpret it by special software.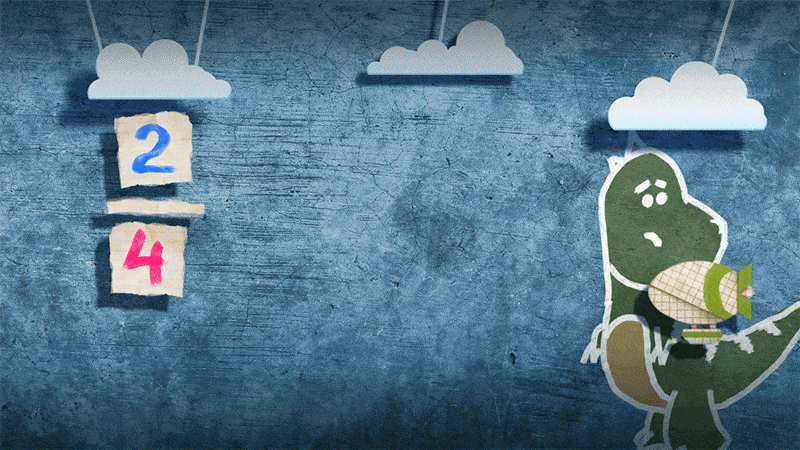 Typography Animation
This animation technique is all about playing with fonts and letters. The text is gracefully combined with animation and is widely applied in the opening credits. The most popular and functional software to create different kinds of typography animation is Fontlab.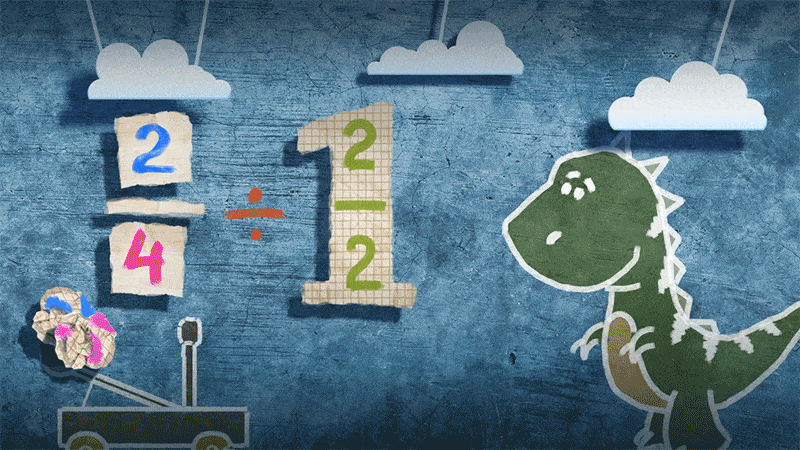 Sand Animation
Basically, sand animation implies two techniques: the first one is a live performance that uses physical surface and a couple of cameras to display the show, the second one apply a set of rendered images drawn by artist's hand. However in both cases, an animation performer uses a lightbox to create each frame of the animated films. And as you've probably guessed, the artists erases one picture to drawn the next one. This technique can seem quite messy, however, the result will surprise you and exceed all your expectations.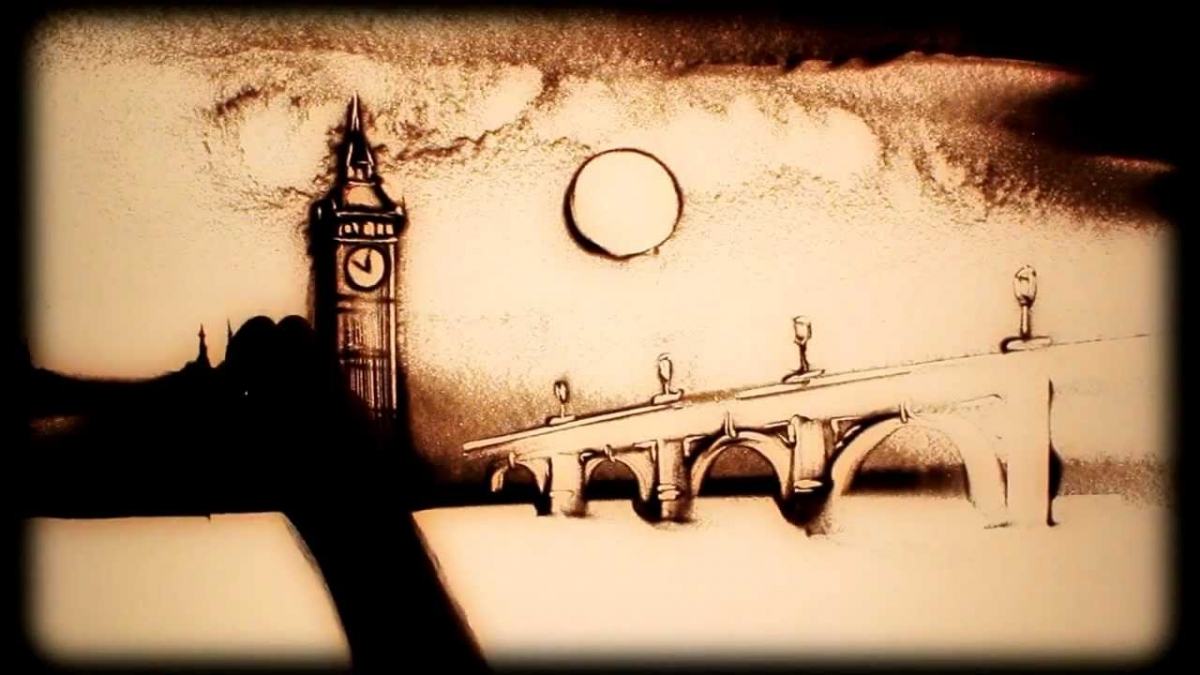 Today, films with sand animation gaining more and more popularity. Among the finest examples Sesame Street (episode the Sand Alphabet) and Tracks, an animated short film released in 2003.
In this article, we reviewed the most popular and fascinating animation techniques that are widely used in modern gaming, filming and multiplication industry. This post provides the quick overview for those who are interested in animation technology and animation services. 3D-Ace as a professional CG studio offers qualified animation and visual effects services. Our expert team of experienced team of experienced artists, animators, and designers has a high-level proficiency in the majority of the above mentioned animation types and is ready to bring your next project to life.