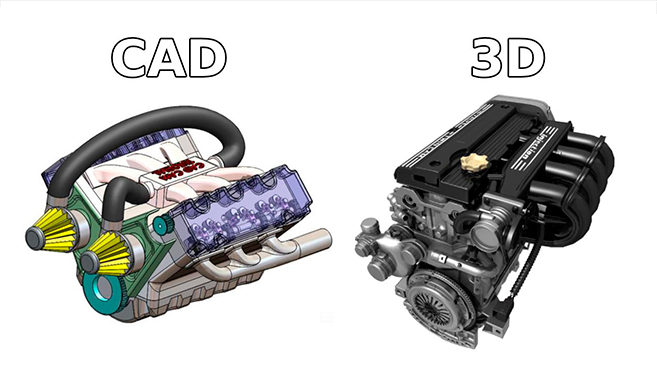 CAD software, such as AutoCAD, is used to create digital technical drawings and build 2D and 3D models. One of the main advantages of CAD software is the ability to function as a database for manufacturing purposes conveying information about the BOM (bill of materials) and realistic technical description of a product.
CAD models are usually produced in .dwg, .dxf, .dgn, and .stl formats. Models from CAD software are used for 3D printing, manufacturing, and even AR/VR (augmented and virtual reality).
The main difference between CAD models and 3Ds Max 3D models is that CAD models are based on engineering drawings and are very precise in their calculations. Their core goal is to visualize an engineering or design project very accurately so it can be used as a digital product development plan.
In contrast, general 3D models created in 3Ds Max (.3ds, .obj .fbx) are mostly used in gaming, videography, digital advertising, product configuration or product visualization.
A CAD model is a digital original, whereas a .3ds 3D model is an optimized replica.
Both of these are important, however, they serve different purposes.
Converting CAD models into 3D models using 3Ds Max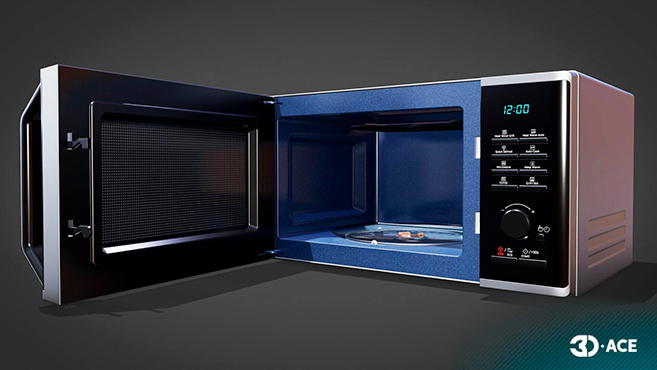 As a 3D modeling and VFX creation studio, 3D-Ace provides 3D modeling services related to converting CAD models into platform-optimized, low-poly 3D models using Autodesk Maya.
Depending on the client's request, we use 3Ds Max to build 3D models from scratch based on the technical drawings in .dwg, .dxf or other formats.
We work closely with manufacturers and dealers in the automotive, furniture, interior and exterior design, household appliances and other industries to develop digital products for multiple purposes including:
Product configurator development
AR/VR model optimization
3D models for marketplaces
3D models for eCommerce
3D models for manufacturing, etc.
You can view some of our models at Artstation – "3D-Ace Studio".
General purpose 3D models are useful when you need to visualize products quickly, add textures, materials, lighting, and actually see the product in use. With CAD models, the same goal may be unnecessary complicated to achieve. Moreover, it's not meant to be achieved.
What software is used for CAD modeling?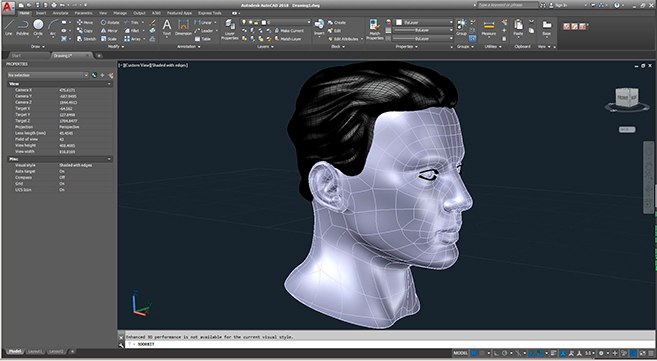 The most competitive software that's used for CAD modeling is AutoCAD by AutoDesk.
Price: $210/month or $1,680/year.
Operating system: Windows, macOS, iOS, Android
Software compatibility: ESRI ArcMap 10, Civil 3D
File formats: .dwg, .dxf
What software is used for 3D modeling?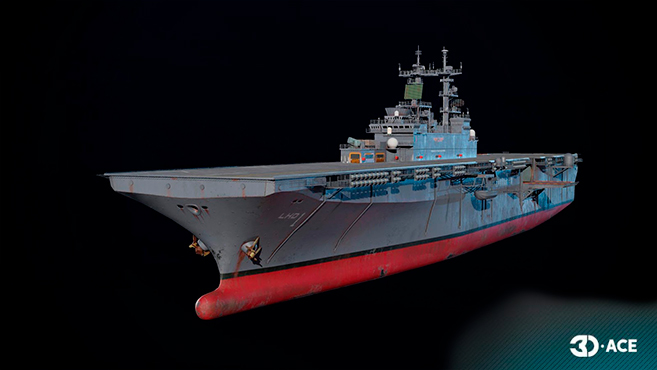 The main software which is used to create 3D models are 3Ds Max or Blender.
3Ds Max price:$1,545/year
Blender price:free
3Ds Max operating system:Windows
Blender operating system:Windows, macOS, Linux, other
3Ds Max software compatibility:Unity, Unreal, Autodesk Maya, other
Blender software compatibility: Unity, Unreal, Autodesk Maya, other
3Ds Max file formats: .3ds, .obj .fbx, bitmap (.bmp), universal 3D (.u3d)
Blender file formats: .fbx, .3ds, .stl, .x3d, .svg
Usually, 3Ds Max is used purely for 3D modeling. The further manipulations are done in Unity 3D or Unreal Engine to make those 3D models work in an application such as a product configurator, video, game, or application.
In contrast, Blender is a standalone 3D computer graphics software toolset which is used for projects like making films, games, visual effects, and apps.
Final thoughts
When you're working on a serious project which requires in-depth calculations and engineering, then CAD modeling is used. However, if you need to create the visualization of a product, then 3Ds Max or Blender is used.
When it comes to making a fully-functioning application, other software is used such as Unity or Unreal.
If you have any app ideas in mind or looking for a technological partner that provides 3D modeling services, art creation, and full-cycle app development, feel free to contact us here.