Render engines that are used for the rendering processes come along with 3D software. These integrated tools are very useful and advantageous but unfortunately for some projects they are not good helpers. A decision like that surely depends on developer preferences and project needs. However, there are cases when the best result can be achieved only by using third-party rendering systems. 3D-Ace introduces you the list of trendy rendering plug-ins.
RenderMan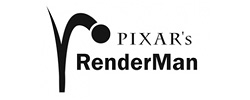 RenderMan that generally uses the Reyes algorithm is an industry standard renderer developed by Pixar. It is used for creation of all their their fantastic animated movies. Since 1986, it has been also available for the third-party studios under a commercial license. In the end of March 2015 Pixar released RenderMan for non-commercial use.
RenderMan works on Mac OS, Windows, and Linux and can be integrated with Maya and Cinema 4D, for example.
RenderMan was used to create visual effects in such films as Avatar, Harry Potter, Transformers, Lion King, Jurassic Park, Alien, Terminator, and Spider-Man.
Arnold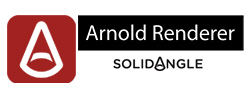 Named after famous actor and bodybuilder Arnold Schwarzenegger this render is one of the most powerful tools in the market of rendering software. However, basically it has never been released to the public. Arnold is available only for animation and visual effect studios. Users of this render have already distributed an impressive list of blockbusters including The Avengers, X-Men: First Class, Captain America, Underworld: Awakening, Pacific Rim, The Amazing Spider-Man, and Gravity.
V-Ray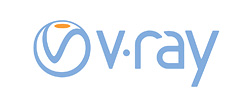 V-Ray is one of the most astonishing rendering game engines. It can be used in all branches of architecture visualization, industrial design, film production, game development, product design, and much more. Moreover, it will be equally effective for a big studio and independent rendering expert thanks to its progressive biased techniques for global illumination in particular.
V-Ray supports a list of 3D graphic programs, for instance, 3ds Max, Maya, SketchUp, Blender, MODO, and NUKE. It's also possible to purchase standalone solution. Pricing policy varies depending on the type of graphic software you use. Some of them, for example, V-Ray Blender are free, others are paid, like V-Ray Maya. Besides, V-Ray is multiplatform software and works on Windows, Linux, and Mac OS.
Mental Ray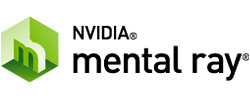 Mental Ray is a professional system of rendering and imaging, developed by German company "Mental Images" that in fact is a subsidiary of NVIDIA. Mental Ray is now a standard of photorealistic rendering in film creation, visual effects, animation, and design industry that creates incredible images based on biased methods of ray tracing. The advantage of Mental Ray is its extensibility – user can write shaders on C++ – that gives it the rights to be considered as a production renderer.
Mental Ray can be integrated with Softimage, 3ds Max, Maya, CATIA, Creo and others. In addition, there is also a standalone version. NVIDIA Mental Ray is a paid product that supports Windows, Mac OS, and Linux.
Mental Ray helped to create Matrix, Fight Club, Star Wars, The Day After Tomorrow, TRON: Legacy.
Maxwell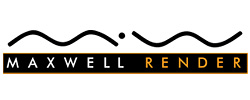 Maxwell is a popular unbiased 3D render. It is a standalone solution for architecture and industrial design, animation and visualization. Despite the advantages of unbiased rendering Maxwell is comparatively slow and it is preferable to use multicore and multiprocessor configuration with a significant amount of RAM to work with Maxwell. However, it allows users to concentrate on creative work instead of worried about lighting, materials, and effects configuration. Some features and tools of Maxwell have no analogs in other visualization systems.
Maxwell is a multiplatform render that can work on the basis of 3D modeling tools like 3ds Max, Maya, NUKE, MODO and SketchUp (only on Windows and Mac OS).
Octane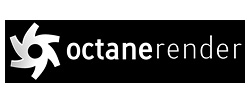 Octane Render is a real-time graphics engine that assures photorealistic visualization and is considered to be the first unbiased rendering tool to work exclusively on GPU. Octane Render is compatible only with video cards that use Nvidia CUDA technology. This cross-platform rendering software can be integrated with 3D studios like 3ds Max, Maya, Blender, Modo, SketchUp and others.
Redshift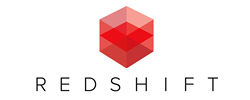 Redshift is positioning itself as a GPU-accelerated rendering tool. Its main advantage is "out-of-core" architecture for geometry and textures. It basically means that architects do not have to bother themselves with fitting Redshift to their system's specifications to use it.
Redshift can work with Autodesk Maya, Autodesk 3ds Max and Autodesk Softimage that are running on Windows or Linux.
Indigo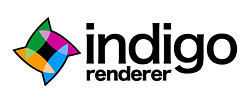 Indigo Renderer is a commercial unbiased 3D rendering tool that is used to create photorealistic pictures and works on Windows, Mac OS, and Linux. For the images quality and technology used Indigo can be compared with Maxwell. On the other hand, Indigo has much faster performance and cost less. Besides, it can be connected to such 3D-packages like Maya, SketchUp, Blender, 3ds Max and Cinema 4D.
Conclusion
To conclude all above mentioned it should be said that these standalone solutions can be useful in any project depending on its type and requirements. Operation system and 3D graphics software that user uses is also important. Most of renders work with popular 3D graphics tools like 3ds Max, Maya and SketchUp. 3D-Ace possesses 15+ years of experience in 3D design, rendering and animation and can become your reliable partner in 3-dimensional modeling.