Animated products have gained popularity in entertainment, marketing, education, and other industries. Since animation has become an effective way of communication, this field is constantly developing, looking for new, better ways of visualizing ideas. That's why animation artists always strive to know what trends in this field will attract more audiences in the upcoming years.
Being veterans in 2D/3D art and animation, we're glad to help you figure out what emerging trends in animation are now turning into a game-changer. Let alone how custom animation services can help you drive more audience to your digital project. Let's dig in!
The Essence of Animation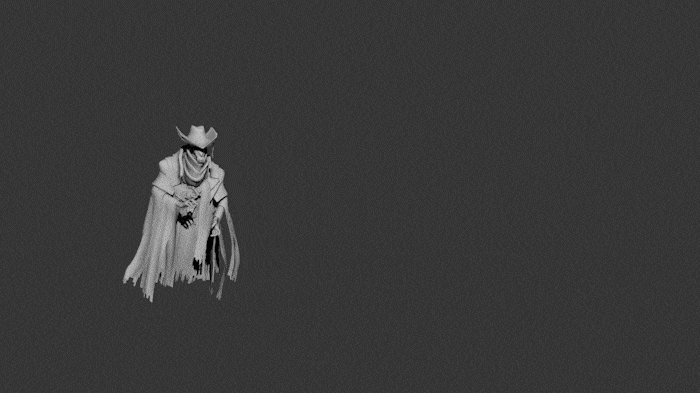 One of the greatest animators, Walt Disney, described animation with the following words — "Animation can explain whatever the mind of man can conceive."
Creating such popular cartoons as Mickey Mouse and Pinocchio, he probably couldn't even imagine the answer to the question "What is the future of animation?". But now animation is about smooth movements of stunning VR worlds and hyper-realistic CGIs — computer-generated images.
To be more specific, the animation is visual objects from simple lines to 3D models manipulated to imitate movement. However, the duties of animation artists are not only to move but also to create art. Essentially, certain types of art and animation styles tend to be popular in the next couple of years. So let's talk about them.
The Latest Trends in The Animation Industry
Most current animation trends can be reproduced in all known dimensions, but we have decided to categorize them by the most widely used in 2D and 3D projects. In addition, you can see what recent trends in animation will be popular for a couple more years in certain fields.
2D animation trends
Trending 2D animated Illustrations

This style of animation is usually performed as animated 2D images. Illustrations have always been popular because they are a universal solution that conveys the idea perfectly.
For example, an artist can share the mood of a video product via shapes and colors in a way that people have been using since the Stone Age — paintings. Except now, they can bring pictures to life and tell the entire story to viewers.

Trending gradient and floating shapes

Graphic flat and bold shapes painted in colorful gradients can be a minimalistic but powerful visual tool.
Animators can rebuild characters and sceneries the way they like, so such a transformable yet vivid animated video makes the audience pay total attention to it.

Trending thin lines animation

Lines have always been an integral part of visual art since they are the foundation without which it's impossible to create even a sketch or concept art.
But now, thin lines have become a full-fledged field in animation for creating compelling marketing videos. This animation makes an impression of a custom picture created by hand.
3D animation trends
Trending hyper-realistic 3D models

Working on large-scale projects like movies or games, more and more companies choose high-quality and photo-realistic content creation.
Severe competition and the demands of the modern audience force companies to pay a lot of attention to 3D animation, with a high level of detail and a certain frame rate for the smoothest movements.

Trending 3D logo animation

Presentations, commercials, and other marketing videos rarely go without presenting a company's brand by introducing its business logo, one of the essential brand assets.
But what are brand assets? These are crucial constituents your company is made of. Usual flat logos do not provoke the expected result, serving as a weak brand asset. Thus, animated 3D logos have already gained popularity and will be in this position for many years.

Trending VR/AR animation

Planty of the animated content is currently produced for AR/VR applications, from games and simulations to design and online travel.
Such outstanding technologies have opened a new promising way for animation development and working on a top-notch user experience with animated content.
Universal trends
Mixed-Media trend

A single type of animation can be trivial for some projects. In contrast, by applying different animation styles at once, animators make the audience enjoy the variety of forms and a remarkable picture.

Animation motion design trend

In fact, motion design is not the same as animation, although these fields are related to each other. However, we've highlighted it as an animation trend since motion design techniques are widely used in various animated products.
Thus, animated artists make movies and real-life videos more engaging by adding graphic and dynamic elements to scenes. This animation trick refreshes customary pictures and makes visualization clearer.

Transitioning trend

Whether you create 2D or 3D video products, atypical as well as vibrant transitions make videos original and remarkable.
For example, picture-in-picture transitions or changing camera angles to show the background of the scene cause intrigue and desire to keep watching.
Trending Animation Practices in Different Industries
The primary purpose of the animation is to convey the idea of an author/brand to the target audience. There are many ways to do this, like through text or audio, but the power of visual content (primarily animated) is unbeatable.
For example, social videos generate 12 times the shares than text and images combined. So let's take a look at the best animation practices widely used in different industries.
Animation trends in entertainment
Motion capture technique. In making awe-inspiring movies and games, animators often use one of the most effective movie animation trends — animation of 3D characters with real actors.

Applying motion capture technology, 3D artists first create 3D characters using a computer and connect each part of the model to specific equipment actors put on their bodies and faces.

So an actor plays a character's role in actual filming, while their movements, facial expressions, and cues are transferred to a computer model. There are also other methods of character animation that you can explore.

Lofi animation. Lofi animation mixes visual effects and color correction in retro style. This animation type has become a trend over the last couple of years. It has become frequently used in music videos — from animated illustrations to video clips of famous artists.

2D & 3D animation combined. A mix of different methods, such as 2D and 3D animation, creates visual diversity that also optimizes the workflow. For example, an artist can create a 2D environment, then model and animate 3D characters.
Animation marketing trends
Walkthroughs as a presentation. When presenting a product or project design to future clients, companies need the most effective way of communication, and an animated walkthrough is what will show a large-scale project in all its essential details.

For example, the architecture and design industries often present future buildings, their exteriors, and interiors in this way. Such an immersive approach deeply impresses customers and attracts their attention.

AR product animation. Many food, beauty, children's products, and other companies use the impressive capabilities of AR in their marketing campaigns. For example, there's a trendy practice of placing QR codes on some products, so customers can see vivid characters, games, or commercials in augmented reality by scanning the code.

Flat style characters. Graphic videos with hand-drawn characters are becoming a striking animated graphics trend. These commercial videos don't take as much time to create as an actual shooting. They also have ample visualization capabilities being able to affect the mood and intention of a client through shape and colors.
Animation trends in the fashion industry
Virtual fashion shows. With the advent of the global pandemic, many industries/companies have relocated to the online space, and the fashion industry is no exception. Thus, virtual fashion shows on 3D models have become a trend. Such shows are often created in a digital space with a detailed display of fabrics and different combinations of 3D clothing.

Digital clothes. Few of us could believe that someday we will buy digital garments, but this format has become a real game-changer. The essence of this trend is to choose and purchase fashionable products online and wear them also in the digital space. For example, in a photo on Instagram or with the help of augmented reality technology.

Thus, animators create 3D models and the same clothes, bringing them to life for demonstrations on e-commerce platforms. In addition, there is massive Internet space where people can purchase and wear fancy digital stuff. We talk about the Metaverse — an immense virtual world where even Gucci opens their shop. Therefore, anyone can become a part of the global fashion world online.
Animation trends in education
eLearning. Learning is an integral part of everyone's life, so this process should be as exciting and effective as possible. That's why more people are using educational animated videos or even immersive training with XR devices and custom programs. Thus, users immerse themselves in a virtual world that mimics real-world training and offers interactive methods of education.

Virtual museums. Emergencies such as fires and global pandemics have forced many museums to digitize their artifacts and create virtual copies of their exhibitions. In this case, animation has become a trendy way to create virtual museum tours and 360-view walkthroughs.
Choose Modern Animation Services To Make Your Product Shine
Flawless animation is always a key to successful communication with your target audience. However, the process of its creation is quite challenging, so it takes specific skills and knowledge to put into it. That's why marketing, filming, gaming, and other companies entrust animation-making to pros.
Working on your projects, you can also count on reliable technical partner support, as 3D-Ace company is to your service. Since 1992, our team of experienced 2D artists, 3D modelers, animators, and developers has completed hundreds of large-scale animation projects for different industries. So we're experienced enough to make yours shine.
Contact us in any appropriate way — via digital form, messenger, or phone, so that we can discuss all the details of your future animation.