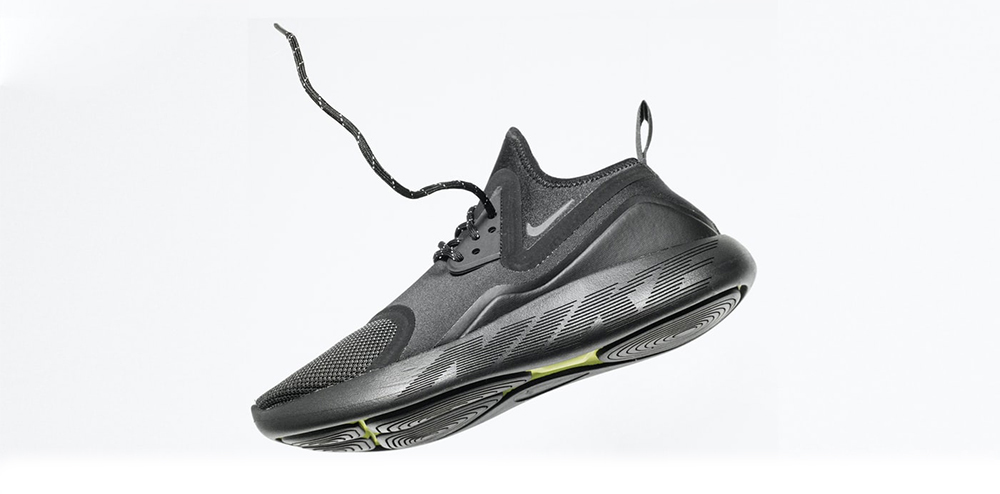 Would you be more willing to buy a product if you saw a sleek 3D model showing it from all angles, with animation and special effects thrown into the mix? If you answered yes, you are among the majority, because we all enjoy exciting visuals and showcases as opposed to plain photos and boring video reviews. 3D product visualization can be a godsend in driving up sales and user engagement, and we saw this firsthand with the recent unveiling of next-gen gaming consoles from Sony and Microsoft. The unique designs of both consoles sparked a frenzy of discussion which lasted for months and culminated in jaw-dropping sales for both companies.
While promotion is the main purpose that these models and clips are made for, you can do so much more with them. With demand for custom 3D modeling services surging, your business can also get in on the action, but you need to approach this solution with the right knowledge. With this guide, it will be easier for you to pin down what you want in your visualization and how to get this service.
Types of 3D Visualizations You Can Choose
While all visualizations have a 3D model in common, the way in which it is presented can differ from one example to the next. We can point out 3 major types:
Static
This refers to a model that is still and unmoving. Thus, the whole solution might constitute a still image of a 3D model or more commonly, a model that can be viewed from different angles but cannot be interacted with.
| | |
| --- | --- |
| | The Trek Bicycle is a model created by 3D-Ace. It features a popular red mountain bike model, with several still images and an interface where the product can be rotated and examined from different angles. |
Animated
This is the type we see most often in advertisements and promotional clips. The 3D model is set in motion, being displayed with a particular background, and usually with several things going on around it. The clip might also show how the product functions, its interior parts, and how it should be used.
| | |
| --- | --- |
| | The Laser Cutting Machine animation from 3D-Ace demonstrates the equipment from different angles and features accurate visuals of how it works. You can see the machine cut different shapes in metal tubing with realistic speed and physics. In other words, it replicates the real process in 3D. |
Interactive
Interactive models are much better at boosting user engagement, and making them is not that difficult. The same 3D design is created, but it is wrapped in software and programmed to visually change according to actions taken by the user. For example, this might be a configurator allowing the user to customize their purchase or a simulation of how to properly use the item.
| | |
| --- | --- |
| | The Real-Time Car Configurator from our parent company Program-Ace features a 3D vehicle with dozens of customization options. Users can modify the car color, wheels, sunroof, mirrors, and numerous other parts according to their preferences. They can also choose from several versions of the car with different specs and performance. |
Did you know?
The visualization market is massive, with a capitalization of over $2 billion. Though it encompasses multiple niches of design, the product-focused direction is undoubtedly dominant.
Benefits of Visualizations from 3D-Ace
Our studio is expert in all things visualization-related, and we can deliver such a solution to your business with multiple benefits:
✓ Cost-effective
There is a common misconception that 3D models are very expensive to make, but this is often far from the truth. If you consider that a typical promotional shoot for a product involves a professional photographer, special set and props, and lots of post-production work, it is often more cost-effective to make a 3D model and insert it in media through appropriate 3D product visualization software, bypassing the organizational steps involved in the photography approach.
✓ Better customer engagement
With a digital design, you get the opportunity to make your product look even more dazzling and intriguing than you could with photography. As long as the level of detail is high, you can get the same visual accuracy while providing customers with the chance to better engage with your brand. At the very least, rotation features boost engagement, but if you can also add other interactive features relevant to the item you are promoting, customers will surely appreciate it.
✓ Overcome your competitors
Digital solutions like this one can really set you apart from your competitors. If they feature photos of the product, you can provide a 3D model. If they already use 3D, you can add a higher level of detail and better effects. If their 3D product visualizer is already dynamic and beautiful, you can add a multitude of interactive options. Since the design is not physical, it can be altered, improved, and repurposed.
✓ Model versatility
Apart from sales and presentations, the 3D designs can be used elsewhere in your business. For example, they can be integrated into training programs, allowing employees to pick up valuable skills in handling the object or learning its many features and parameters. The designs can also be purposed for users, being added to manuals, instructional videos, troubleshooting clips and the like.
✓ Innovative testing
The role that 3D models play in testing and prototyping is often underestimated. For one thing, they can be integrated to software with real data from the product to identify defects, discrepancies, and problems, as well as test ways to improve it. Furthermore, they can be used in prototyping – testing an item in terms of appearance and function before it is even built.



How 3D-Ace Approaches Product Visualization
Applying the best practices in the industry, we have created an effective algorithm for creating top-notch visualizations. We should note that certain projects require a non-standard approach, so some deviation is possible.
Analyze the product
Product visualizations are not made out of thin air, and should be created by on the actual physical copy. Thus, our team must get a look at the product, whether it is handling and measuring it physically or use a scan or photo of it. It is preferable to take the photos from all sides so that a better dimensional design can be made. Analysis also includes checking the item's features and functions, how it works, feels, and sounds.
Model creation
Our team uses the best 3D software for product visualization for projects we are tasked with. The software assortment varies from project to project, but often includes one or more of the following: 3DS Max, Maya, ZBrush, and others. A range of techniques is used for product modeling, allowing us to use the most effective approach tailored to the project needs.
Add textures and color
One determiner of picture quality is the number of polygons used, but textures are also extremely important. They add lots of detail and realism to designs, while color is selected and calibrated to closely match the physical equivalent.
Apply background and lighting
Our clients often delegate projects to us specifying what kind of setting the object should be pictured in, but if we don't receive these instructions, we will pick one that best suits the theme of the showcasing solution and what will be happening in the clip or interface. As for lighting, it is modified to show off the best of the product.
Implement VFX and animation
This is when a project really comes to life. If you choose to add VFX and animation, we will make it happen. This means making the product levitate, move around a setting, grow, whatever you choose. As for animation, it will let you deliver more information and tell a story.
Finishing touches
We would be remiss in our 3D product visualization services if we did not go over our work multiple times after it seems finished. In this stage of review, minor flaws and issues are found and ironed out to get a polished result.
Are You Ready to Get Started?
Though there are numerous 3D product visualization companies operating today, you will not find a better partner than 3D-Ace. We have been creating gorgeous and detailed art for over 2 decades, with 3D models taking the lead over the past 5 years. On top of that, our artists are skilled in animation and VFX, so they can readily create a whole experience centered around your product. We are here to help, and are eager to learn more about your project. Just contact us to kick off discussions.