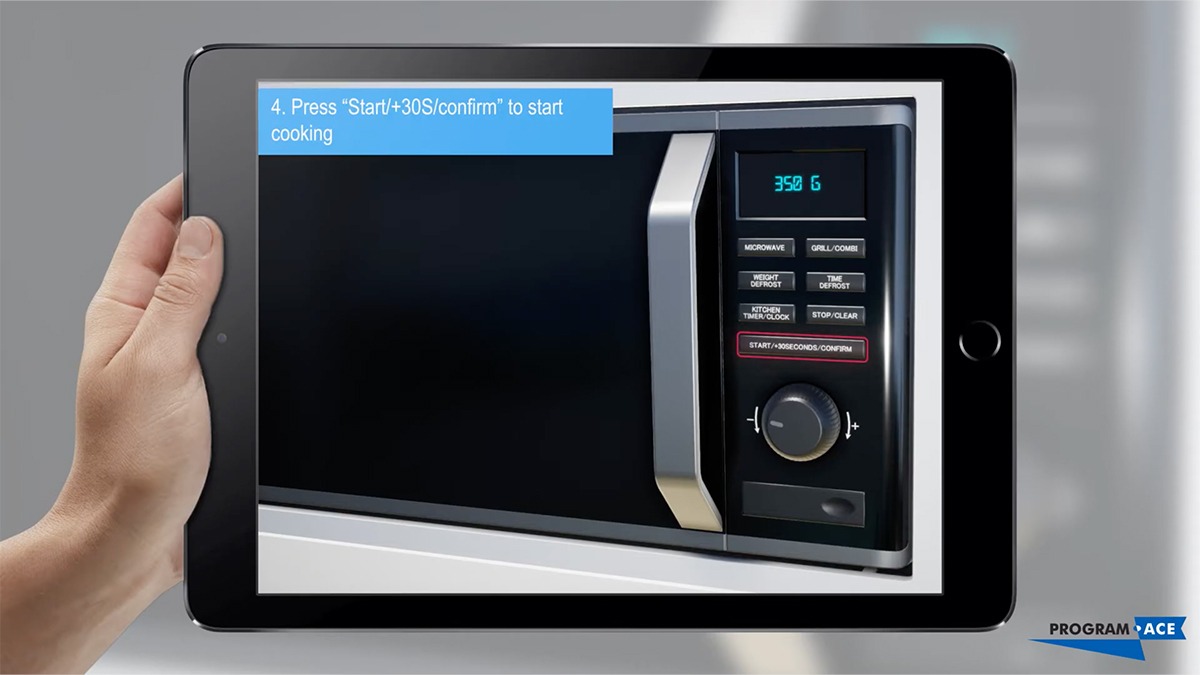 Technology brings our imagination closer to reality. The best example that demonstrates this phenomenon is 3D manuals that have entirely changed the world of product design. According to VentureBeat stats, 82 percent of the customers activate the 3D view of a product, and 3D product manuals increase your conversion rate by 40 percent.
3D product manuals are basically a tool that allows you to deliver the details and concept of your product to your audience most conveniently and efficiently. Moreover, by using 3D manuals, it's also easier to analyze the impact of major or minor changes on the overall product design. Not only will it save you cost by finalizing the design before the manufacturing of your product starts, but it'll also help you save a considerable amount of time and energy.
If you're not using 3D manuals, then equip your business with this powerful tool as soon as possible. Additionally, continue reading this article till the very end, as it contains everything that you need to know about 3D manuals.
What Are the Main Features of a 3D Manual?
3D manuals come with a lot of benefits such as enhanced visualization, realism, freedom of animation, etc. As far as the main features of a 3D manual are concerned, you can find tons of programs and products that suit your unique needs. Here are some of the most important features of 3D manuals:
Interactive Training Program
3D animated manuals allow you to clearly communicate complicated procedures. Customers prefer 3D models to learn about the products instead of reading long and boring instructions. Other than that, this approach also mitigates translation problems and allows your employees to learn to improve content creation.
3D manuals play a critical role in training your employees where they can interact with the product. Not only does it allow them to get a deep understanding of your product and business, but it also allows your customers to use the product correctly.
Animated Instructions
3D manuals have the potential to revolutionize how your customers interact with your product. You can convert your paper manuals into an animated instruction manual to depict the finest product details. This way, your audience will be able to view and analyze your product from every possible angle. It will save your audience from the hassle of reading long descriptions to thoroughly understand how your product works.
Part Locator
If your eCommerce store sells tens of hundreds of parts with exact fitments or specifications, such as printer supplies or automotive parts, then you can also use a part locator. It will help your audience accurately and quickly search for the parts they're looking for. Not only will it improve your conversion rate and customers' confidence, but it will also reduce product returns and support staffing.
Troubleshooting Guide
The programs that allow you to create 3D manuals also come with a troubleshooting guide. You can use this feature to tweak your model if it appears flat or has no textures by using a troubleshooting guide. It's a great way to properly analyze your product to make sure that it appears correctly before finalizing it.
Free View
As mentioned, in order to understand the productl, you can view it from every possible angle by using 3D manuals. Whether it's a zoomed-in view, upside-down angle, or even a 360 degrees rotation. The free view feature will enable you to stand out from the crowd to take your business to another level.
Animation of Processes
By using 3D manuals, you can also create a comprehensive animation of processes, from unpacking to using and maintaining the product that you offer. This way, your customers will be able to get a complete understanding of how to use the product in the most efficient manner.
Support Services
One of the best things about 3D manuals is that they surpass all types of language barriers that allow you to offer an exceptional customer support experience. You can also use 3D manuals to streamline support services such as chat and contacts. This way, your customer won't need to spend time finding out how to contact your customer support service.
How Does Your Business Benefit from Using 3D Manuals?
As mentioned, 3D manuals help your business in multiple ways, and some of the most significant benefits are as follows:
Helps make product information clearer
A 3D manual allows you to demonstrate and explain all the aspects of your product most effectively. Not only can you highlight the special features of your product, but you can also create a complete animation on how to approach the product correctly.
Explore How Industry Leaders Inplemented 3D Manuals in Their Business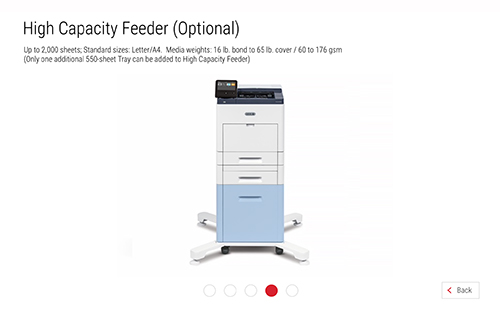 In this case study of the Xerox B610 printer, you can see a detailed 3D animation instruction manual that depicts a precise and accurate demonstration of a printer model. This 3D product manual also explains all the features of the printer that customers want to know, such as input, output, management tool, etc., with a comprehensive 360 degrees view. You can use 3D product manuals the same way to tailor each and every product according to your unique desires and needs.
3D product manuals make it easier than ever to stand out from your competition with enhanced visual communication. That's because you can offer all the technical details of your product to your users within the shortest possible time.
3D product manuals are very cost-effective
3D product manuals enable you to analyze your product from every possible perspective and angle before finalization of the design. Not only does it save you a lot of money that you'll need to spend otherwise to correct the costly installation mistakes.
Regardless of the size and type of the product, 3D manuals can help customers easily understand the actual proportions. For example, you can have a 3D manual of a full-sized couch that will allow your customers to test how it will appear in a life-sized room. This way, your customer will be able to determine how it will affect other room furniture and functions.
Increases user engagement and retention of information
As mentioned, most customers prefer to view 3D models of any product rather than reading the text description. It increases user engagement dramatically, which leads to an improved conversion rate. Other than that, you can also expand your offerings by including 3D catalogs, interactive instructions, product configurations, and virtual tours for a better and immersive customer experience.
More accessible
By using 3D product manuals, you can provide your audience with a 3D description of your product that is accessible on all types of devices. It means you can make your 3D manual content available on any mobile and desktop browser such as macOS, Windows, iOS, Android, etc. It will ensure that all types of users can visualize your product's 3D manuals, regardless of their device, to understand its features.
Better for presentations and marketing
3D product manuals are a modern and advanced method to present and market your products that all types of users can easily understand. You can create interactive 3D content to empower your social media strategies and turbo boost your online marketing.
Reduced material needs
3D product manuals significantly reduce your material needs. That's because you don't need any training equipment once your 3D manual is ready.
3D-Ace is a leader in 3D Manuals Creation: Case Study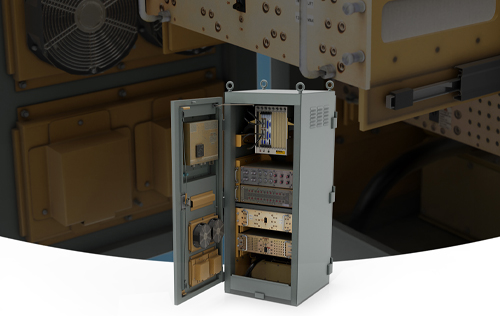 In the case of the Engine Control Unit, a team of specialists from 3D-Ace and Program-Ace (our parent company) developed an immersive training application to be used by mariners. The interactive manual featured a 3D model of the unit and various menus. These menus contained both an inventory of the unit's part and information about them as well as animation of the parts working. This manual was made accessible both on the web and on VR (Oculus) and MR (Hololens) platforms.
How to Develop 3D Manuals with No Previous Experience
Let's face it; if you don't have prior experience in developing 3D manuals, then you'll need to go through a big learning curve.
The first step is to choose the right modeling tool that you'll need to use in order to develop 3D manuals. It's undoubtedly a challenging process, because there are hundreds of software solutions available in the market. First, you'll need to spend time to make sure that the software you choose meets all your unique needs.
Once you have selected a modeling software, the next step is to learn the software from scratch. You'll need to go through each and every function that the software offers to make the best out of it. For that, you'll need to watch long and technical online tutorials that explain everything from start to end how the software works. There are some other important considerations that you need to take into account, such as hiring experts and for sketching, and designing, allocating resources for the required materials, etcetera.
Contact Experts from 3D-Ace
In simple words, developing 3D manuals yourself if you have no previous experience is very demanding. It'll cost you a lot of money, time, and energy. That's why it's much easier and more convenient to enlist help from a partner to get specialized services. That's where 3D-Ace comes into play. We are a3D/2D content production organization that is currently serving clients from more than 17 different countries. You can contact 3D-Ace today to get the best 3D manuals and related content for your business to achieve new heights.