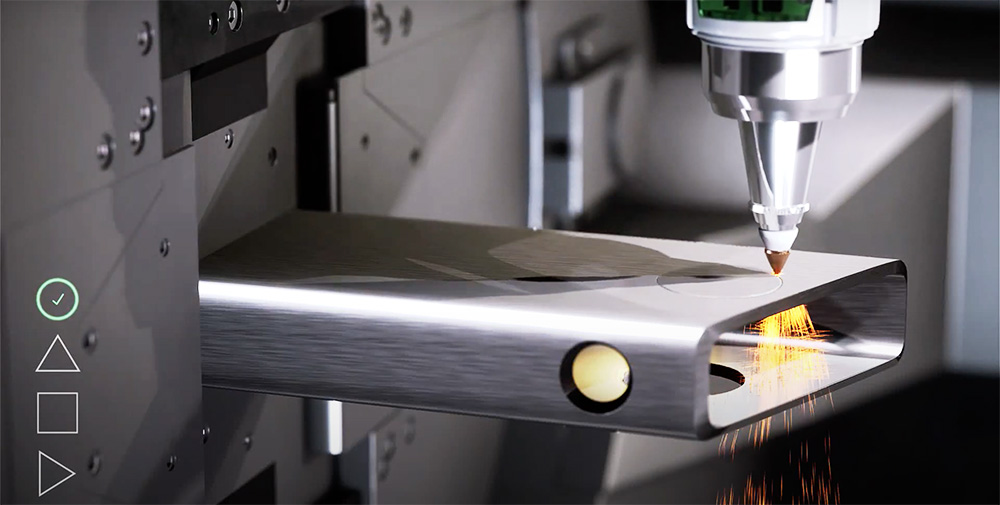 People say a picture is worth a thousand words, but what about animation? The value of technical animation, unlike other forms of animation meant to entertain or sell a product, is derived from describing and depicting something: usually highly-technical things like machinery, equipment, and industrial & physical processes. In the context of business operations, technical animation services can also be used as a valuable reference for research and development.
Nowadays, companies from various industries have a great need for 2D/3D animation services with a technical focus, but finding a provider that will deliver high-quality animation can be even harder than coming to understand the complex processes and targets that these clips visualize.
As a studio with broad experience in creating all forms of 2D/3D content, 3D-Ace is here to answer your burning questions about these services based on our own expertise and offerings. In addition to that, we are ready to serve as a reliable animation partner and save your business time/money in the creation of such content.
We Provide 3D Technical Animation Services for These Industries
With a track record of creating 2D/3D media spanning over 20 years, our studio has created animations for various industries, helping them meet their business goals and deliver information in a way that is dynamic, easy-to-understand, and pleasing to the eyes. These industries include:
Healthcare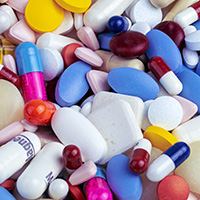 Modern healthcare is full of complex concepts and technology that can only be made clear through motion. For example, a clip can be made showcasing how a set of equipment is properly operated or how it affects patients. We might also create sequences with detailed instructions on how medical staff must perform in a particular medical situation with an established set of tools.
Architecture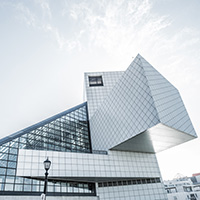 Animation can serve as a valuable support tool for anyone involved in building construction – from architects and engineers, to construction crews, to property managers and salesmen. Prior to construction, these clips can showcase the structure and materials that will make up the building, and a step-by-step display of the construction process. Further stages of construction can make use of the media as a visual guide among other things.
Manufacturing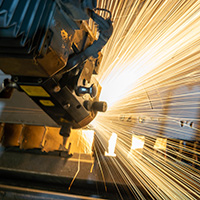 Not only does manufacturing involve a lot of complex machinery, but the production process itself can be difficult to fully comprehend. With the help of our productions, we can shed light on any aspect of the process, from the turning of the smallest gear to the function of the system as a whole. We can also help visualize theoretical concepts and designs, as well as prototypes, aiding in the R&D process.
Energy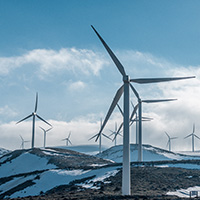 The energy industry is as vast as it is diverse, so there are plenty of areas where animated visuals can be helpful to employees. For instance, energy companies might want to show their workers how an electric grid works or teach specialists how to properly perform maintenance on different elements of infrastructure. They can even create digital twins and visually simulate how the system performs in various circumstances.
Agriculture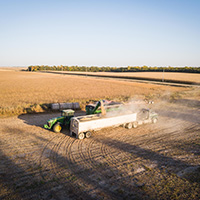 Animating farm equipment (e.g. tractors, instruments) for purposes of education or promotion is a popular approach in the industry, but not the most expansive. Many businesses operating in the business choose to look at the larger scale and create references of real or potential farm operations, including harvesting, irrigation, crop monitoring, etc.
Automotive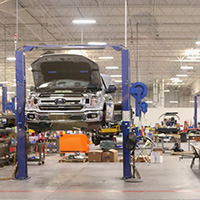 We are all too familiar with seeing product animations for cars being sold or promoted, but they are also used for multiple internal purposes. First and foremost, they can demonstrate the function of different car parts and systems to workers. Additionally, they can help come up with new designs and perform safety simulations.
Military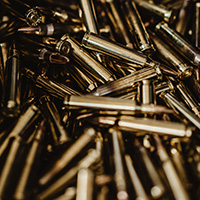 You could say that animations are a mainstay of any modern military organization. They are invaluable in training servicemen to work with all kinds of hardware, and to educate them on various situations they may face in the field. Beyond servicemen, they are widely used by production workers, research staff, and top brass to get their points across and push new ideas to fruition.
Choose the Type of Animation You Want
If you choose to cooperate with 3D-Ace, you will have great freedom in forming the specifications for the animation task. For example, you can specify what you need in terms of:
2D/3D graphics
3-dimensional graphics are undoubtedly the most popular choice for technical presentations, as they can provide a unique scale and realism, not to mention being compatible with some really cool VFX. Still, 2D is great in its own right, especially when creating an impression is more important than showing every small detail, or when you want to use a quick and simple illustration, but add motion.
Possible effects
Our team does a lot of VFX work, so we can do a lot more for you than just put a sequence in motion. For example, we can add the effect of a moving camera angle and zoom to change the focus of scenes, or add a time-lapse to show processes taking place at any chosen speed. We can even add certain interactive features to the sequence, allowing you to influence the action or customize objects in the clip. This is just a small selection of the cool effects we can apply to our work.
Polygon count
For 3D sequences that require the creation of 3D models and backgrounds, you can choose the level of detail you want in the models. Traditionally, it will be proportional to the poly count. Though high-poly content takes longer to make, it is much more realistic and beautiful.
Lighting/Shading/Colors
Lighting has a massive impact on an animated clip – it can set the mood, focus attention on a particular element, and even drive a narrative. If you let us know what kind of impression you want to achieve with the clip and how you want it to progress, we will make the necessary adjustments to light, shading and colors until the desired effect is achieved.
Format
We work with a range of video and animation formats, so you can choose the most convenient and we will do our best to oblige. It's important for us to mention that we are also skilled at wrapping animation into non-standard formats, such as software and immersive experiences (in the field of VR/MR/AR), so viewers can even enjoy it in a lifelike simulation.
Our Process of Technical Animation Creation
Any animation project or task begins with an agreement. Once the terms of the project are finalized and the client provides the specifications, our work can begin. Oftentimes, we are asked to provide several services at once, such as 3D modeling + animation + VFX, and we accommodate these requests when possible.
For 3D animation, we begin by rigging the characters and models that will be used. Next, we add skins, establishing how the bones of models will influence surfaces during movement. This comprehensive rigging is applied to all elements. After this, the standard process of animation is performed, with movement added in for key frames and the rest filled in by software. A preliminary and final animation is created before everything is rendered and complete.
For 2D animation, our team first creates sketches of the targeted object/setting, with the client having choice and input over several sketch variants. With preliminary art approved, all relevant elements and objects are extracted and divided into layers. These are imported into software and the core animation work begins. Our experts establish key frames and deform meshes where appropriate. Finally, the animation is converted into a format compatible with Unity or other engines.
Top Technical Animation Software Used
Our talented team likes to stay ahead of the curve, and we use the best software in the business, including tools like:
3DS Max
Maya
Spine
Adobe After Effects
Adobe Photoshop
We also have substantial experience working with engines like Unity and UE4, which are great for creating applications and immersive solutions.
Check Out Our Animation Work
For a proper reference of our abilities and experience, feel free to check out some of our past work in technical animation:
1) Tube Laser
This sequence was created to showcase the function of a laser cutting machine and visualizes it cutting various patterns in steel.
2) Fluid Generator
An instructional video that demonstrates the process of pumping water from the Mediterranean Sea to the Dead Sea with a massive pipe system.
3) Aerial Scouting Platform
An animation created in parallel with scouting software. It features 2D and 3D schematics and a 3D sequence that shows how a drone scans and captures data above crop fields.
4) Oil Platform
This sequence was created in tandem with the development of a training app for oil rig workers. It features a structural overview of an oil rig, displayed from different angles as well as a ground-based view of different sections of the rig.
5) Car Configurator
This sequence was made to showcase various customization choices that can be applied to an automobile, including changes in design, parts, and performance.
You can also find other examples of our art, VFX, and modeling work in our portfolio.
Why Choose 3D-Ace for Technical Animation Creation?
If you have an animation project/animation work that your business needs assistance with, you may find it hard to choose animation outsourcing from the dozens of major providers out there. However, we believe that our studio is bounds ahead of the competition for these reasons:
Over 20 years of animation experience
Competitive prices
Additional experts and services available
Full teams available for large projects
Work in tight timeframes
Guaranteed protection of your IP
Have you got an idea for an animation project that we could cooperate in? Just let us know, and we will be thrilled to discuss it with you!