Creating NFT art is still a privilege of geeks and tech-savvy digital artists willing to expand their audience online or enter some Tweeter community. Although the technology has already been booming for more than a year, it's still considered an innovative and short-term tech phenomenon rather than a new medium of spreading quality artworks across the internet.
At the same time, blockchain technology has come to this world to stay due to many apparent reasons, so there's no ground to regard NFT art as ephemeral and temporary hype. Moreover, digital artists continue to fill their pockets with cryptocurrencies, while others linger aside, waiting for the whole NFT big thing to fade away. So, what's the catch, and how to create an NFT artwork that will help businesses make a fortune?
With continually emerging NFT art services as well as multiple guides, you are welcome to explore and even join the world of blockchain-based art in this article.
Why Is NFT Art a Valuable Business Asset?
Non-fungible tokens aren't an endless golden mine — their rarity and profitability depend on market fluctuations, audience demand, etc. This technology isn't just about making a pure financial profit. Instead, blockchain solutions standing behind NFTs allow you to prove your ownership of a piece of digital art on the internet, promoting the culture of collecting. In addition, every time you are creating an NFT artwork, you increase your brand awareness.
But why is creating art for NFTs a beneficial undertaking for businesses? Let's explain. The present-day IT industry is standing on the pillars of transparency, community support, cybersecurity, corporate social responsibility, and other phenomena facilitating the spread of quality information. So when you or the artists you hire create an NFT artwork, your company shows their activity is crystal clear, it bets on security, and supports the collector community.
How to Make an NFT Artwork
If you are still wondering how to create NFT digital art, this article is just for you. The first step is to gain insight into what NFT art is and how it brings about benefits to society. Once you learn enough about this sector of digital art, you'll be able to conceptualize and implement what business perks you expect from NFT art. Other steps may look as follows:
1. Cherry-pick a platform
Before learning how to create art for NFT, take your time and research the industry. Googling on your own may prove insufficient, so try asking for a professional consultation if you get serious about making an NFT artwork. It's no secret that you need to select a blockchain and an NFT marketplace before you start making NFT art. As a rule, the most recommended ones for beginner artists or companies considering stepping into the world of NFT art are Ethereum as a blockchain and OpenSea — as the largest marketplace.
2. Create a crypto wallet
In order to obtain new tokens, it's evident that you require a specific wallet where you'll be able to store all the gained cryptocurrency. Simply put, wallets are specific software enabling you to store minted or bought NFTs and cryptocurrencies earned. As a rule, it's highly suggested that you use MetaMask as your first crypto wallet because it's beginner-friendly. Besides, you can use it as your Firefox or Chrome extension.
3. Build a bridge between your wallet and a marketplace
Whether you end up choosing OpenSea or Rarible, you'll have to connect your crypto wallet to one of these NFT marketplaces. Therefore, log into your account, and the crypto wallet browser extension is likely to pop up so that you can connect them with each other.
4. Finally make NFT art
Now, as you are mindful of all the preliminary preparations, it's time to finally learn how to make an NFT artwork. Let's imagine you've picked the Ethereum blockchain, and you'd like to upload your digital art on OpenSea. First and foremost, be sure to click on the button "create" and fill in all the essential information on the marketplace's official website.
Then upload your file and choose whether it's a single item or a collection of NFTs. In one of the latest fields, you'll be given a choice of whether to opt for Ethereum or Polygon because OpenSea supports both. Ultimately, almost every blockchain requires you to pay gas fees in order to mint your NFTs. Once all is set up, you can be confident that you know how to make NFT digital art and gain profit from selling your masterpieces!
Peculiarities of Creating Different Types of NFT Art
By now, you already know the basics of how to make NFT art, but what about some concealed aspects that are often disregarded? Just like in traditional art production, there are a plethora of NFT art types you can create, given respective knowledge, of course. Starting from the classification of art by dimensions and ending with the style, you are welcome to take advantage of any of these to catch the gist of how to build NFT art.
Notably, you can use any software allowing for digital painting, be it Photoshop, Illustrator, Blender, etc. Everything depends on whether you intend to create NFT pixel, vector, or 3D art. When it comes to non-fungible tokens, the links to which are stored on the blockchain as proof of your ownership, your choice of types of NFT art is limited to the borders of your imagination only. Being an experimental artistic trend, it allows you to turn on your fantasy.
3D NFT Art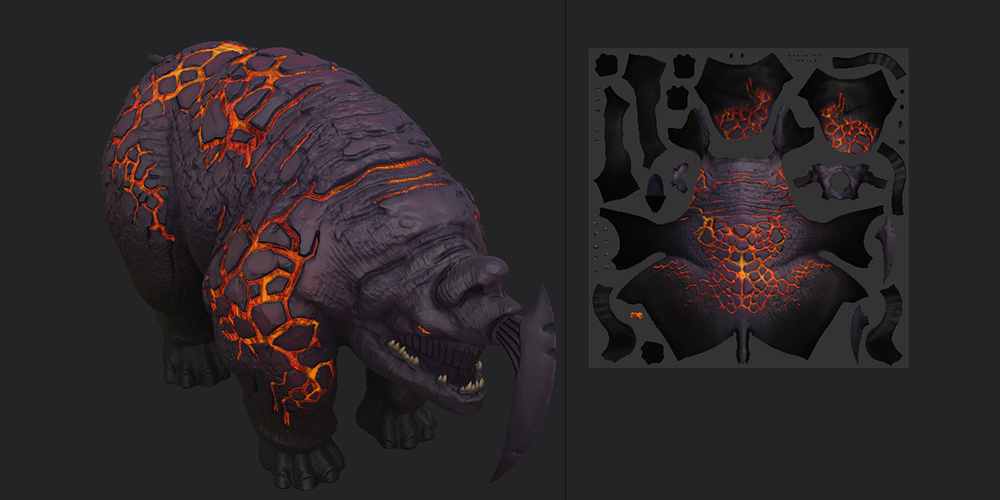 Prior to minting your artwork, you should certainly not only know how to create digital art for NFTs but also stick to a specific style, especially if you build a pack of collectibles that the audience adores. In particular, 3D NFT art is an entirely different workspace as opposed to dealing with two dimensions only.
Primarily, you'll need to master a bunch of 3D editing applications like 3ds Max, Autodesk Maya, or others in order to produce quality three-dimensional content. Nevertheless, if you feel like you lack knowledge and expertise, keep in mind the ability to address professional outsourcing studios to help you find an NFT artist for hire. These already have every tool at hand and can quickly craft a pack of custom 3D NFT artworks for you.
NFT Art Collections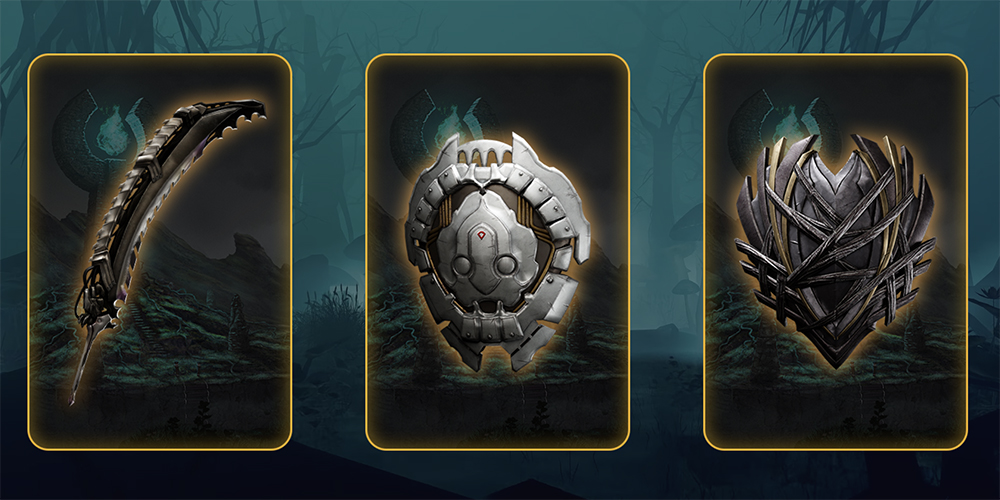 The NFT audience is fond of collectibles. Merely look at the CryptoPunk NFT series, which, by the way, includes one exceptionally rare item — CryptoPunk #7523, sold for almost $12m! Isn't it a persuasive argument to start learning how to create NFTs art? Given sufficient effort, investment, and luck, anyone can become Larvalabs' competitor. Without good fortune and beneficial cryptocurrency market fluctuations, your NFT art collections may fail.
Nonetheless, you can rely on the shoulders of experts whose fingers are always on the market's pulse, let alone profound experience in the industry, to help you squeeze maximum profit from this venture. NFT art collectibles account for the lion's share of the market, so they can turn either into a gold mine or an empty well. Everything depends on the approach.
Animated NFT Art
So as you can create static NFT art, be it 2D or 3D, the same goes for animated artworks. GIFs, for example, occupy a special place in the hearts of NFT fans who love to spend hours of their leisure time skimming through the marketplace of OpenSea, Rarible, or any other platform. Still, there's a wide range of pitfalls awaiting every digital artist willing to try their hand at making animated NFT art.
Hence, be careful with whom and how you animate because sometimes your artwork looks better when it's static. Besides, pay careful attention to whether it's 2D or 3D, inasmuch as animating three-dimensional assets is more complex, requiring you to plunge slightly deeper into the expertise of 3D modeling and animation. At any rate, better outsource this if you don't know the score.
NFT Pixel Art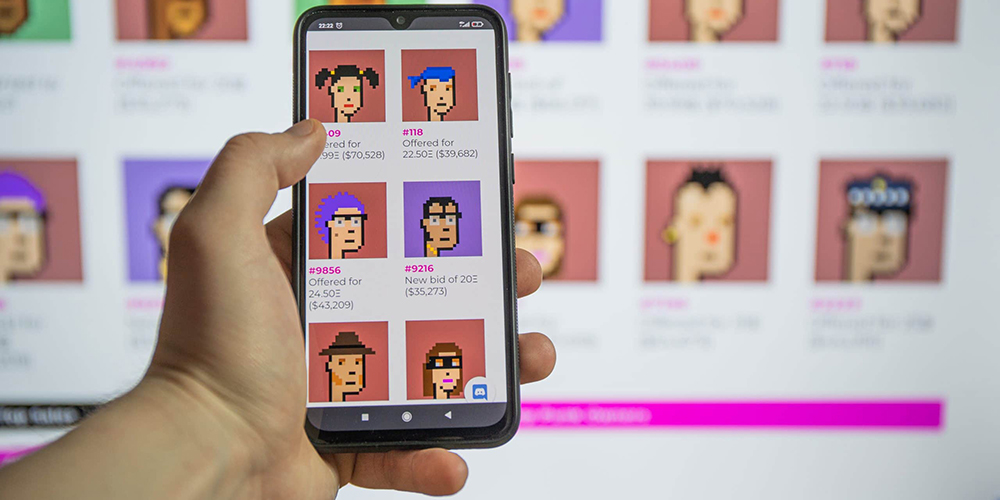 There's no denying that the pixel art style is currently experiencing a revival. Does it relate to NFT art? Well, yes, no doubt. It's about time you've learned how to create NFT pixel art since the trend still makes the market shaking. Creating pixelated punks, skeletons, and even famous historical persons is what pixel artists feel passionate about.
That's why you should consider creating a pack of pixelated NFT art, as it's likely to increase your brand awareness and multiply the target audience, not to mention the aspect of a more noticeable market presence as well as the pure financial profit you receive from selling your NFT artworks.
3D-Ace Services You Deserve to Succeed at NFT Art
Whether you want to learn how to create pixel art for NFT or merely would like to hire somebody to create a collection of blockchain-based artworks of all types — any of these routes lead to 3D-Ace. As an experienced art outsourcing studio with dozens of commercially successful projects in a portfolio, we can create a collection of artistically perfect NFT artworks based on your ideas and instructions. Why not seize this chance?
So don't hesitate for too long and contact us to convert your ideas into NFT artworks that not only stupify but also broaden your audience.