It took one resonant rebranding case to launch a global race for metaverses. Following the CEO of Facebook, who announced the company's rebranding to Meta and its subsequent corporate strategy toward immersive technologies, all tech giants initiated the development of their own metaverses. Although the first so-called metaverse Second Life was built in 2003, the craze about this revolutionizing technology is only gaining momentum.
If you are an opportunistic entrepreneur willing to seize any rewarding chance to expand the business, you should probably ask yourself what makes metaverses attractive to users. Mainly, the answer to this question implies that users need to have the ability to associate themselves and other people with animated 3D models. And these are called avatars.
Thinking like a business owner who wants to join the metaverse rush, you should decide how you want your virtual world to look like and only then inhabit it with avatars. Well, the best way to start your journey is to partner with a reliable 3D modeling company. For more insights — read on!
How Tech Leaders Profit from Creating Metaverse Avatars
Metaverses can function as platforms, marketplaces, games, and anything you'd like them to be. So the choice is yours regarding what setting, level of realism, as well as business model your virtual world will feature. Creating metaverse avatars can indeed become a profitable undertaking, given a number of related startups popping up on a daily basis.
You can define your unique niche in the industry and fit your future metaverse into it. Start off with researching what your potential competitors have in store for their clients. Meta is developing its metaverse, and it's probably going to be a social networking platform brought to a new level.
In turn, Microsoft has also announced building its own metaverse called Mesh for Microsoft Teams, which is a virtual platform for online meetings, conferences, and coworking. Astonishingly enough, you can enter some metaverses even today! For instance, the Ethereum-based NFT gaming metaverse Sandbox is already open for exploration.
All in all, the opportunities to benefit from creating metaverse avatars include:
Advanced avatar generator. With this option built into your metaverse, you can attract more users.
Unique clothes, skins, and other virtual 'accessories'. Just like game players, your metaverse visitors will adore having a variety of outfits for their avatars.
Custom objects and collectibles. Combining NFTs, most useful game mechanics, and metaverse avatars, you can make your metaverse the best place to be. Let alone turn it into a profitable business model!
Whether you are more into developing a custom avatar generator or have it created for your use, you can reap the benefits of all this through, say, 3D models customization or in-built clothing stores.
What Kinds of Avatars Are Possible in the Metaverse?
While some metaverse avatars can be sufficiently realistic, others are cartoony. In questions related to visuals, you certainly don't want your users to experience the Uncanny valley, a phenomenon whereby a person is having a sense of unease or fear while viewing a humanoid-like face with unsettling features.
Every time your user sees a robot's facial expression resembling that of an actual human, they might feel revulsion, which is not what you expect upon entering a metaverse. To respond to this issue, 3D artists try to follow the golden mean. In 3D visualization, this approach is often referred to as abstract-o-meter, a concept coined by a visual storyteller from the New Yorker magazine to define a perfect balance between hyper-realistic and cartoony humanoid characters.
Whereas one classification presupposes distinguishing between photorealistic and cartoony metaverse avatars, another is more business-oriented. Specifically, it's about creating avatars for either corporate activity, like virtual meetings and collaboration, or entertainment, including, for example, gaming. Let's go ahead and discuss both of them in greater detail!
Metaverse Avatars for Corporate Activities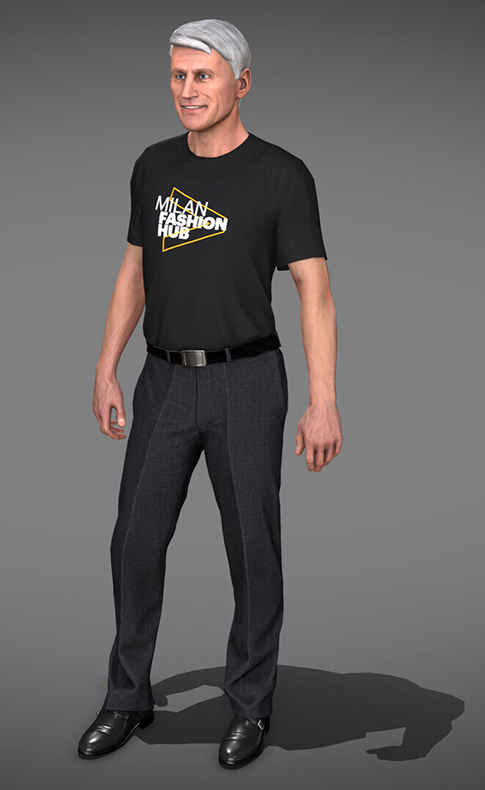 You can undoubtedly create metaverse avatars for further use inside organizations, which is a beneficial model from where to start entering the metaverse business environment. This initiative becomes especially viable, given modern trends in the industry. Some even say that you'll be able to delegate work responsibilities to your avatar in the future.
In pursuit of profit, metaverse development companies heavily bet on avatars that will be put to good use for business conferences or regular online meetings. This has mainly become popular in the dawn of telecommunication tendencies following the COVID-19 pandemic. Since then, a high number of companies have completely shifted to online communication platforms like Zoom, Skype, or Google Meet.
No matter what devastating disasters shake the physical world, IT companies survive as long as they have access to fiber-optic cables and hardware equipment. That's why the industry depends on remote work means, implying that the development of corporate metaverse avatars will always be in demand.
Metaverse Avatars for Entertainment Purposes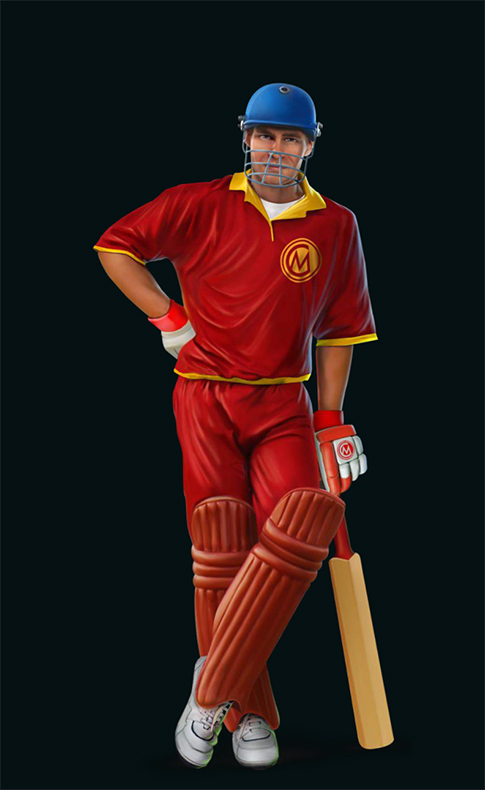 According to the 2022 survey, 16% of respondents were incredibly excited about creating their own metaverse avatars, while 25% of them turned out to be somewhat interested. Chiefly Gen Z and Millenials, who are also inveterate gamers, make up the bulk of this statistic. They will probably become the end-users of your future metaverse, so their opinions are highly valuable.
Making avatars for metaverse games can become an extremely profitable venture. You may not create avatars for metaverse games exclusively, but the digital entertainment industry is an endless well of opportunities for businesses.
In light of the global market capitalization of Web 2.0 metaverse organizations (and it was $14.8 trln in 2021!), this industry remains highly profitable. In order for you to join the market, you'll need a metaverse itself and an avatar creation tool to inhabit your virtual realm with real people. Thus, move down below to learn how you can create metaverse avatars in the most optimal way!
How to Create a Metaverse Avatar and Get it Right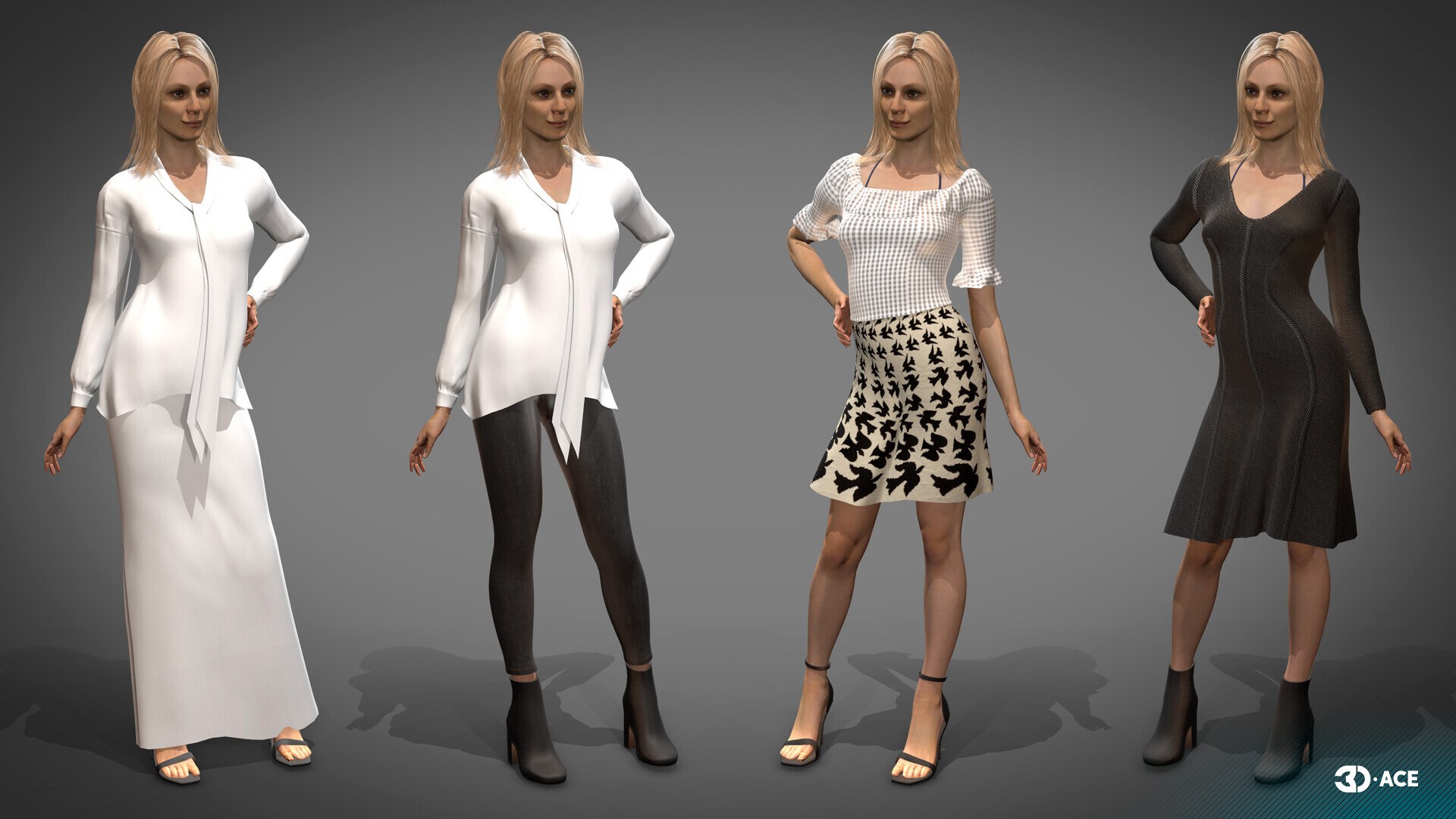 There are already dozens of reliable services helping people create unique metaverse avatars based on their selfies. However, not all of them provide all-in-one software-based solutions tailored to your specific product requirements.
What you may really need is either a metaverse avatar creator developed just for you or a collection of unique avatars with an option of further customization. Depending on your target audience, business model, and strategy, you'll require a different approach. Building both the metaverse and a custom avatar creator on your own can prove a fruitless initiative.
In order to reduce the risks and remain cost-efficient, it's better to address professionals. Experts from the 3D-Ace team know their work back to front, so none of your issues will be left unresolved. If you want to know why using an AI-based avatar generator (especially if it's free) is a bad idea for businesses, dive into the next section!
AI Avatar Generators — Why a Bad Idea for Now?
Beyond question, AI metaverse avatar generators can prove not the worst idea for people willing to join some virtual world as users. Still, whenever it comes to enterprises or startups, they should think twice. Why? Well, there are at least 3 reasons:
Lack of customization. As of today, all these metaverse avatar generators working on artificial intelligence can't offer a unique experience neither for business owners nor for their target audiences.
Cybersecurity issues. Furthermore, when AI-based avatar creation solutions are free, chances are that user data can be compromised, inasmuch as they often require sharing access to one's personal photos.
Inconvenience. If you already have a metaverse, you don't want your customers to use third-party avatar creation services. This approach entails inconvenience, redundant negotiations, and poor user experience for your audience.
As a result, AI avatar generators can't be a beneficial option for corporate use. If that's the case for you, it's high time we moved to discussing the pros of addressing an art studio to outsource either separate custom avatars or their smart generator.
Human 3D Scanning to Create Realistic Characters
Unlike AI avatar generators, lacking both creativity and hyper-realism, which often entails the emergence of uncanny valley, human 3D scanning isn't a bad choice at all. In case you need humanoid characters for your metaverse, photogrammetry may become your best friend. In fact, this technology not only allows you to create realistic 3D scans out of actual physical objects but also saves you financial and time resources spent on experienced 3D artists.
Nowadays, 3D scan cleanup services help a wide range of companies create realistic and well-optimized characters for various projects. Once a raw 3D scan undergoes the sprints of retopology, retexturing, and geometry improvement, it can be imported into a game engine. If your product requires a bunch of humanoid characters, human 3D scanning is your perfect match. Still, projects featuring unrealistic models may require a different approach.
Customized Avatars by a Professional Art Studio
If you intend to step into the metaverse industry and play smart, the question of how to create a metaverse character shouldn't be a priority. A better alternative is to consider where and how to have a metaverse avatar generator developed for you. Also, it's often rewarding to inquire about your own business needs and discuss them with reliable partners.
Primarily, the first option is to contact an art studio and get a series of custom avatars, 3D models, or skins for further use. In turn, the second option involves partnering with a software development company interested in making a metaverse avatar generator for your future users. After all, to create metaverse characters in a quality program tailored to your target audience — is a unique experience for users.
Craft Custom Metaverse Avatars with 3D-Ace Services
Still would like to create your own metaverse avatar, or the time has come to build an avatar creator to expand the spectrum of experience your users might have after plunging into your metaverse? 3D-Ace is the best place to start your journey across the industry of metaverses and avatars inhabiting them.
The easiest way to launch your metaverse avatars project is to contact us and discuss all the details before jumping right into development!