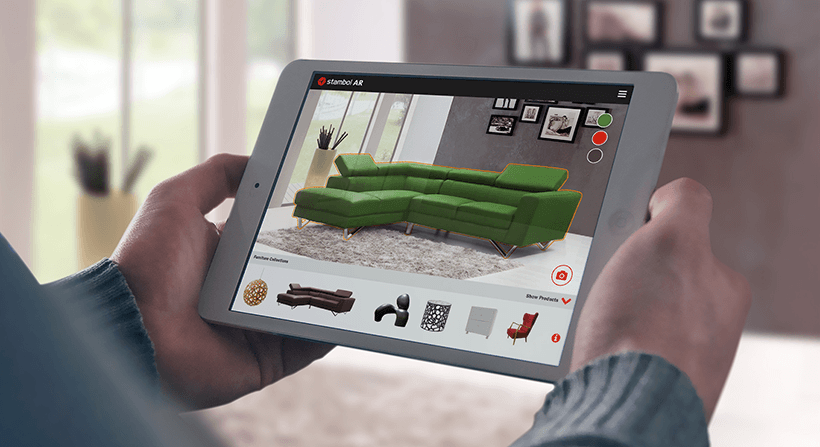 From your smartphone to your television, from billboards to pamphlets, it is hard to find any form of media where 3D models, animation, or shapes are not used. Ever since we became proficient with 3-dimensional graphics and gained the technology to create them quickly, 3D has become a huge part of things that we see every day. However, we rarely stop to think about what it takes to make these models and animation.
Finding a 3D model of a particular thing or character is usually easy, but making one that is accurate and picturesque is quite difficult, especially if the model is to be used in augmented reality. Given the broad and ever-present use of 3D assets today, there is a great demand for 3D modeling services, especially in the narrow niche of augmented reality. Almost every, even the top IT service providers, developing or considering developing AR-related apps.
So what are the available options for getting such assets for use in your next project? These are the questions we will be answering.
Things to Know Before You Create AR-Ready 3D Models
One of the biggest considerations for anyone in need of AR-ready 3D models is the platform they will be used in. For example, will it be a simple game character displayed on a smartphone or a lifelike projection that users can see through lens and interact with in their nearby environment?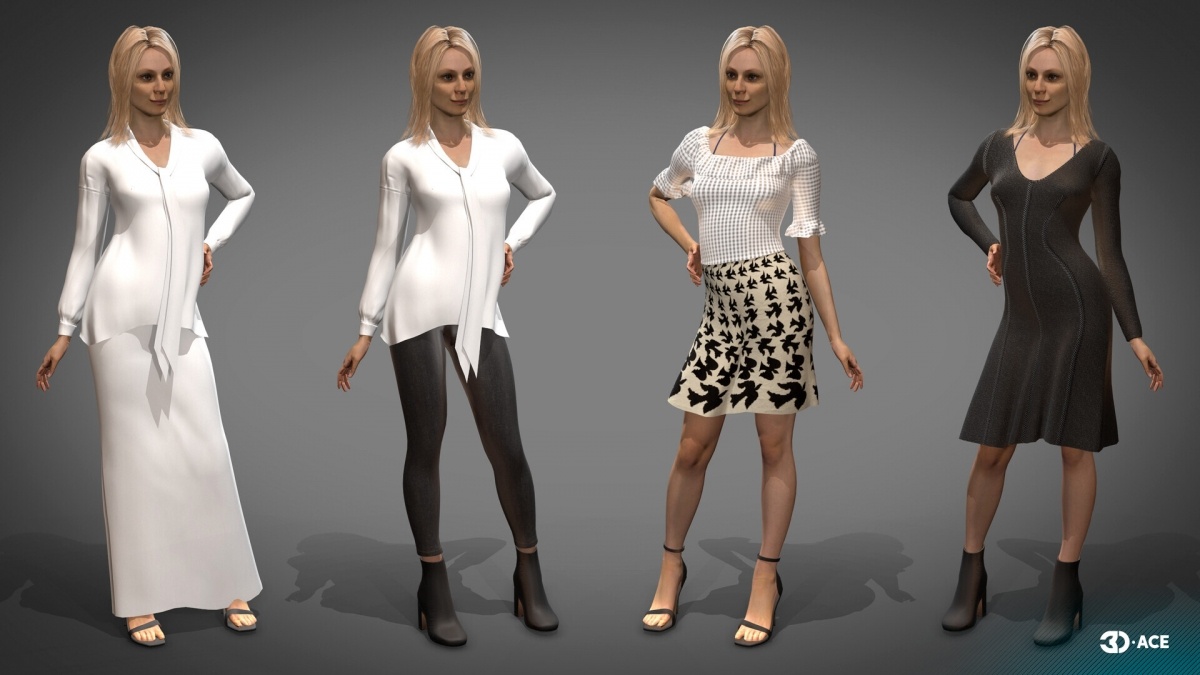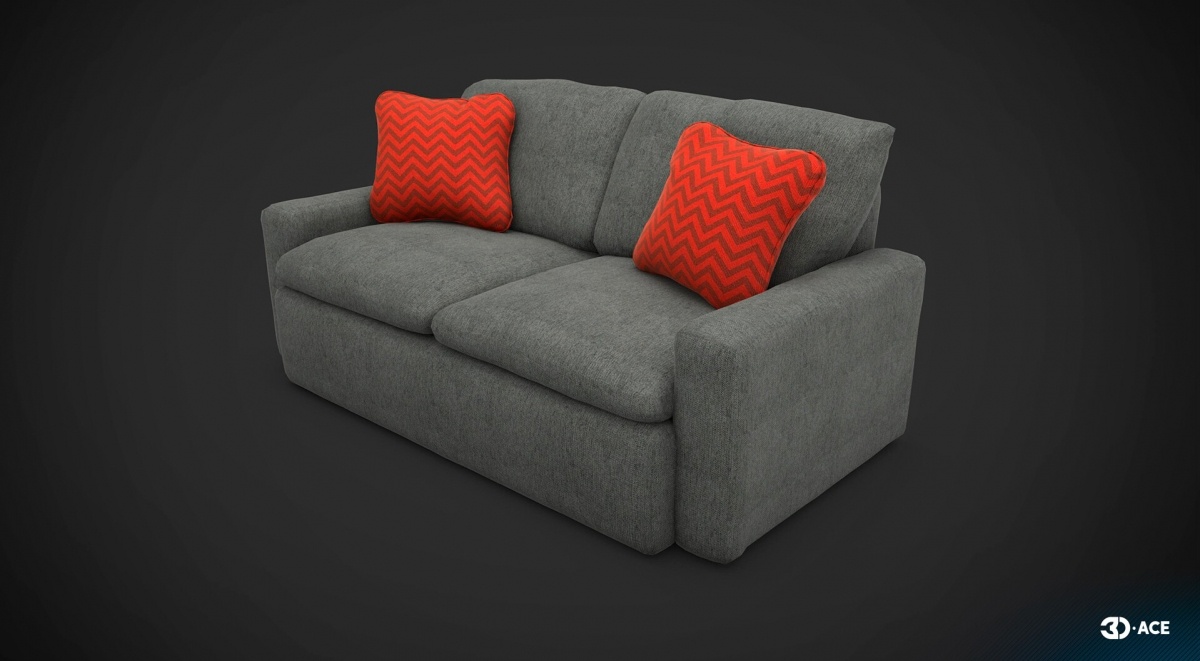 While most AR assets are developed for mobile applications, the number of applications for wearable gadgets is quickly rising. Most of the time, these applications are built for smartglasses – wearable glasses with a built-in display. The most prominent examples of these glasses include the Vuzix Blade, Google Glass, Dreamglass, and several others.
Based on the platform they are attuned to, augmented reality (AR) applications require different varieties of 3D models. For example, mobile apps tend to have smaller and less-detailed designs than those present in applications for smartglasses. This is because smartphones and tablets have a much smaller field of view and scale than smartglasses, so there is no need to add a level of detail that will be unnoticeable to the user.
It is also important to mention that 3D assets are often built to move and are possible to interact with. For mobile apps, the interaction usually takes place through simple taps and changing the position of your phone, while apps for smartglasses can feature digital characters and objects that respond to actions in the user's field of view (like trying to touch them with a hand). The most common types of models used in AR include characters (humans, creatures, animals), items (weapons, clothing, food), vehicles (cars, motorcycles, ships), scenery (mountains, forests, terrain), and buildings.
How to Create and Augment 3D Models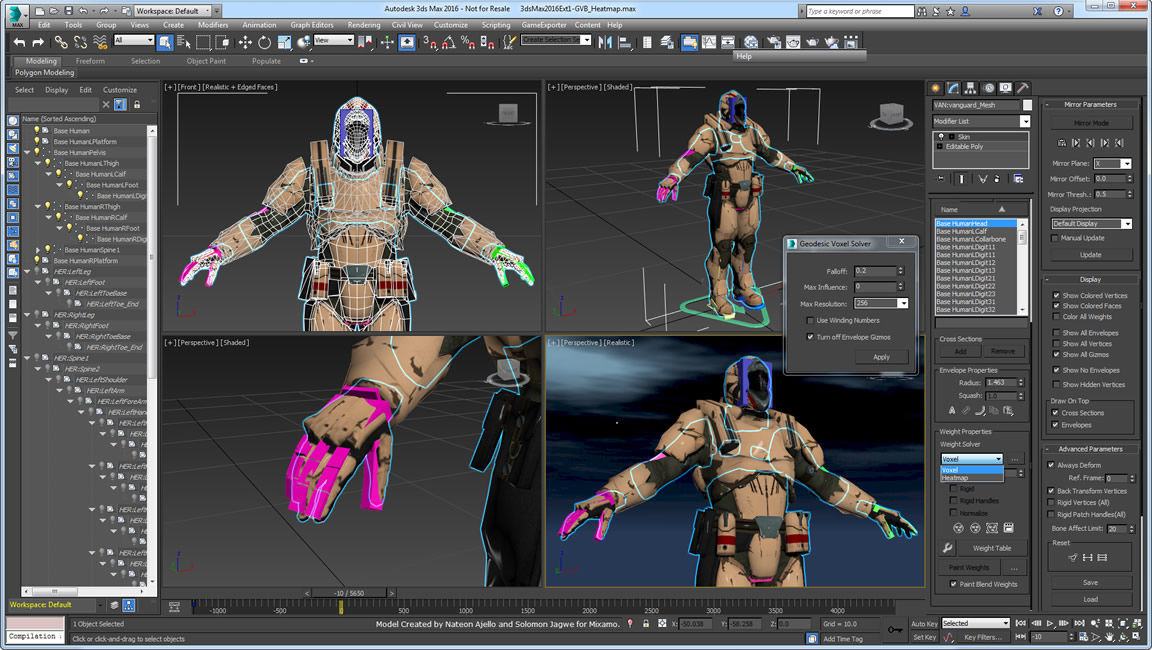 Generally speaking, it does not take an expert to create a 3D design for augmented reality, but making it look nice and function properly takes a high level of expertise and knowledge which is difficult for beginners to achieve. Although our goal here is only to examine the core aspects of the design and development process, guides and courses are abundant and available to anyone who wants to learn these skills in detail.
There are a few ways through which AR-ready 3D assets can be created. Some historic ways of doing it include photogrammetry (the design is created from a series of photographs), scanning (an object is scanned, turned digital, and the additional dimension of volume is added), but the most prevalent approach today is through the use of software. There are plenty of high-quality programs for 3D design available today, with both free options (like Blender and SketchUp) and paid options (like Maya and Houdini) to choose from.
While the aforementioned programs are very popular in the 3D design niche, there are only 2 platforms that provide impressive functionality for both 3D design and AR functionality – Unity and Unreal. Both are powerful engines traditionally used for game creation, but with a much wider potential range of use, including app development, animation, and 2D/3D asset design.
While many of the design-specific programs are great at crafting beautiful art, they are somewhat lacking when it comes to animation and ease with which the assets can be integrated with AR apps. Unity and Unreal do not have these disadvantages, as the software allows users to perform most of the design and app development within the engine, eliminating the need to look for additional software or solutions.
Custom 3D Models for AR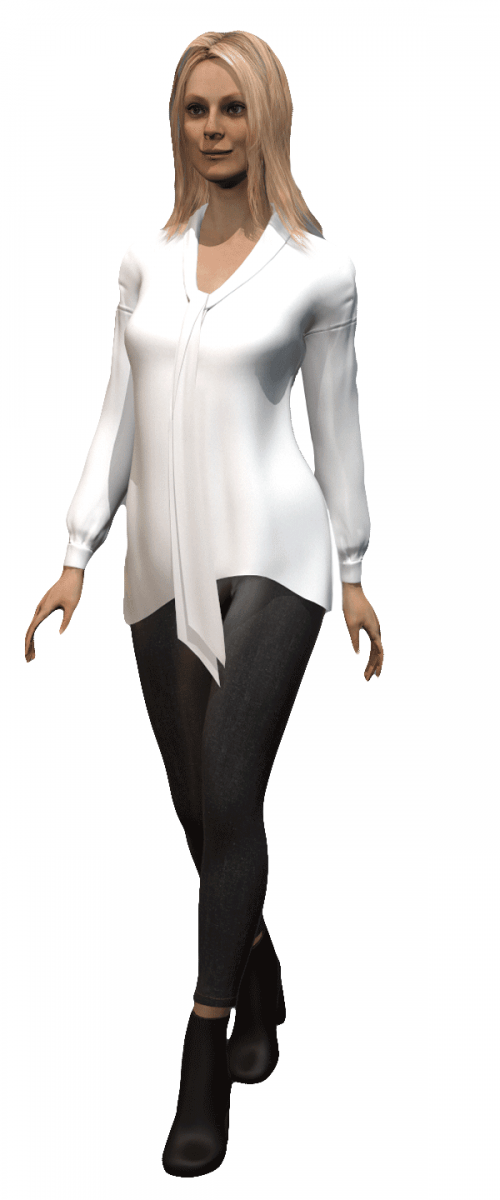 Building an AR application is a serious undertaking with countless challenges, often requiring several teams of specialists working together. In these conditions, companies find themselves lacking the time, expertise, or staff to create the custom models they need for their app, so they turn to other services for help. While there are many marketplaces with models available for easy purchase, finding a company to create high-quality custom designs according to your specifications is more difficult.
3D-Ace is one of the oldest design studios in Eastern Europe, and our decades of experience have allowed us to reach a level of craftsmanship that few other studios could hope to match. We have had the pleasure to work on multiple AR projects, and know all of the ins-and-outs of making 3D assets for them. Thus, you can count on our abilities to bring your ideas to life just the way you envisage them. For more information, you are free to get in touch with us at any time.