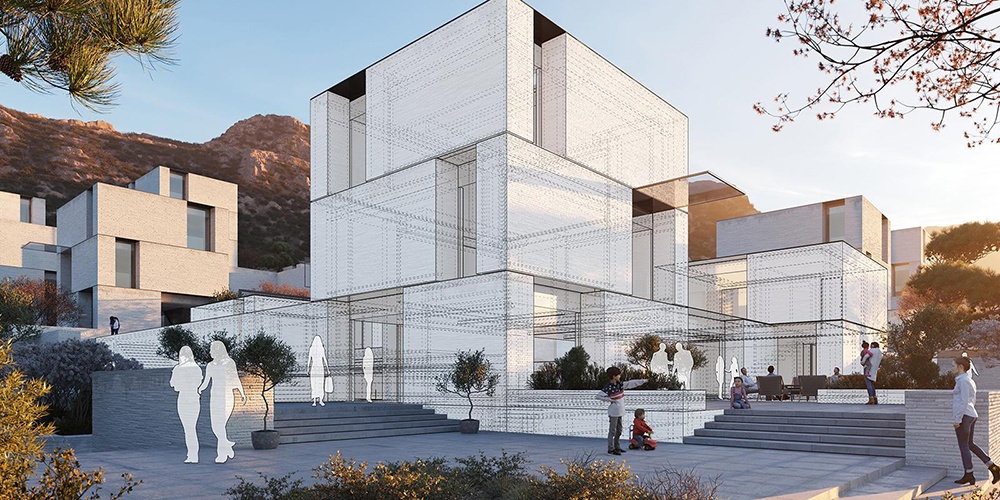 There is something special about things that you create with your own two hands. If you ever built a treehouse in your childhood, you probably have many fond memories of those times. However, treehouses, like all physical objects, tend to lose their shape and form in time, whereas digital objects are essentially permanent. Thus, it should not be surprising that we are creating more and more things in the digital plane with every passing year. In architecture, this change is mostly taking place in the process of 3D visualization. The term 3D visualization typically refers to the process of creating 3D graphics, designs, models, and rendering with the help of 3D software.
In order to describe the link between 3D visualization in architecture and in construction, we must first examine the stages of the construction process. In the first stage of the process, the design of a building is created by architects and engineers. Next, the project is approved by the responsible authorities, materials and equipment are purchased, and workers are hired. After this step, the construction crew begins work using the models, schematics, and blueprints created during the first step of the process. Suffice it to say, when the designs are presented in digital form (for example, as architectural 3D floor plans), it becomes a game-changer for construction workers, with advantages that go far beyond physical resilience.
The rise of the 3D visualization standard
For several millennia, the architects of the world relied on pencils, pens, paper of various sorts, and different instruments to create their building models and designs. However, in the 1990s, the first 3D rendering and modeling software became available for consumers and businesses, changing the industry forever. Nowadays, 3D models and renderings are created for the overwhelming majority of architectural projects. The process involves using architectural representation software to build an accurate 3D model of the building. Realism in the model is achieved with special plugins and features, like those to make colors vibrant, to imitate lights and shadows, to add external elements like people and cars. The end product of the visualization work is customarily a render – a still or an architectural rendering animation of how the building and location will look upon completion. The most popular 3D visualization programs used today include 3DS Max, Blender, V-Ray, Maxwell, and Corona.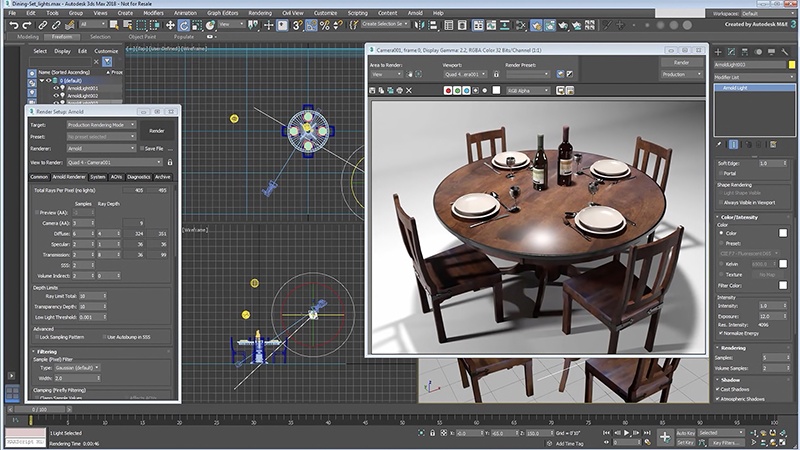 3D renders have become so widely used primarily due to their accessibility, hyper-realism, and superior accuracy when compared to hand-drawn drafts and renders. Access to the technology has made the work of architects easier and their creations more visually striking, but this is not the only profession seeing improvements. Construction staff, who previously had to rely on delicate paper documents and blueprints in their work are having a much easier time working with 3D visualization room models and renderings. While the use of the 3D visualizations by construction workers is not yet global and universal, it is a rising trend, coinciding with the growing prominence of Building Information Modeling.
Building Information Modelling (BIM) is a process in construction and building lifecycle management that involves the use of digital models and data to better organize and advance a project. To put it simply, all information about a building and its elements (design, materials, plumbing, wiring, etc.) is added to a digital model and becomes accessible to everyone involved in the project – architects, engineers, construction workers, project managers, and others. 3D modeling and architectural visualization are a key element in most BIM projects. The BIM standard of construction has enjoyed great success since its first implementation over 20 years ago, and it has been acknowledged as a government standard in many countries, including the United Kingdom, Finland, Brazil, Norway, Singapore, and Denmark. Some of the most popular programs used by construction workers and integrating 3D rendering company visualizations include BIM 360, Revit, BIMx, Trimble Connect, and BIMsight.
Outlining the main benefits of 3D modeling in construction
Given the ample use and testing that 3D rendering services and software have undergone in the construction industry, it is safe to say that they have been a huge success. Construction workers from different companies and projects who have worked directly with different types of rendering in construction have identified some key advantages that these programs offer to employees in this trade, and the main ones are listed below.
A high rate of project approval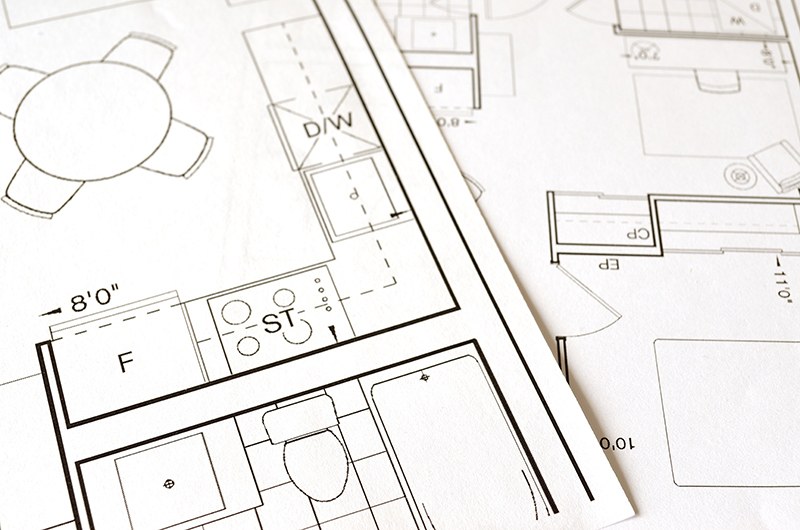 For any construction project to move forward, it is essential for it to receive municipal approval, permits, and funding first. The success of these initiatives measurably depends on how the project is presented and on the strength of its merits. Thus, a gorgeous and accurate 3D building visualization will make the project shine, and make it easier for the investors, inspectors, and urban planners to picture the building in place than it might be for a 2D or hand-drawn model. While the details and parameters play no small role in the fate of the project, using 3D architectural rendering services provides an important advantage.
A flexible reference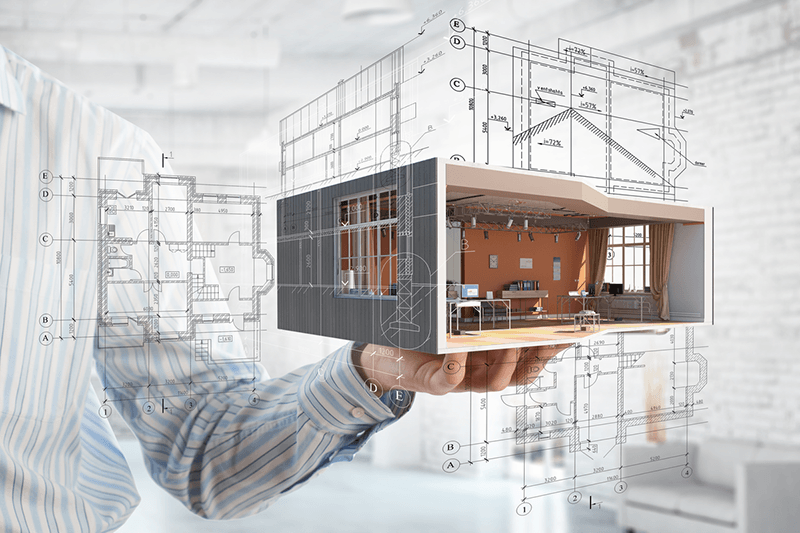 Construction workers go to great lengths to learn about a project and the layout before proceeding to operations, but they keep all the necessary architectural references on hand throughout the construction process. This is because they often need to look over something they did not memorize or pay much attention to when they first examined the document. When you are dealing with a paper document, carrying it around the construction site, making out small details, and looking at a building plan from particular angles can all pose some inconvenience. On the other hand, 3D architectural visualization studio models are accessible on a range of devices, can be rotated and zoomed in, and will not get lost among a stack of other documents.
Enhanced cooperation between teams and specialists
One of the drawbacks of keeping construction plans and building schematics is that there are usually a limited number of copies available, so the copies are only distributed to key persons (such as supervisors and foremen). With 3D construction management software, many more participants in the construction process have access to the plans, and the software also makes it easier for different teams and groups to distribute tasks and organize on-site. Exterior and interior 3D architectural visualization will grant the same perspective and scale advantages, while other built-in features in the software will help staff collaborate more efficiently.
Greater building quality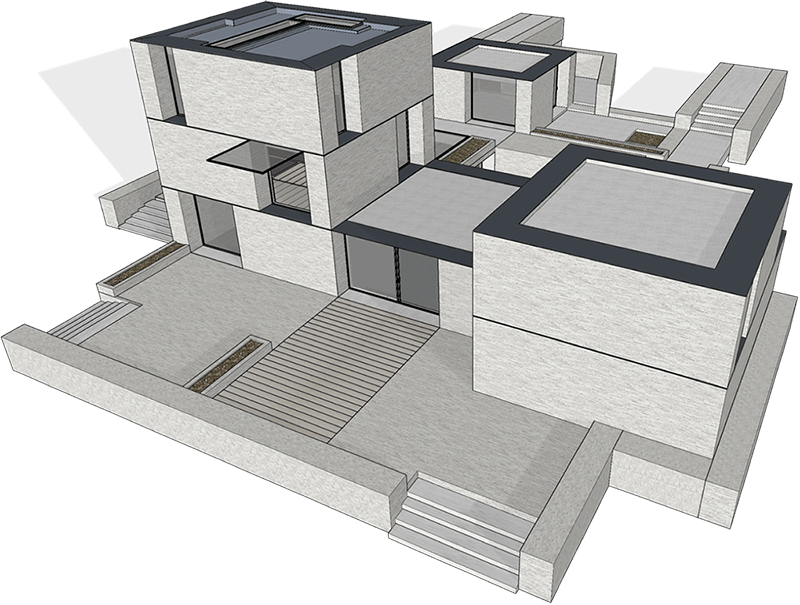 As much as many of us strive for perfection, all people make mistakes. That is why even models created by the greatest architects undergo rigorous checks to identify errors, discrepancies, and possible strategic issues. Still, even with thorough inspection, some deficiencies tend to make the jump from the canvas of the architect to construction. There is a much smaller likelihood of this happening with 3D models, as most home rendering software used to create them uses flawless calculation, line projection, and implementation of building standards to drastically limit the role of human error. All in all, these failsafe features ensure a higher building quality.
Mitigation of risk
Although 3D visualization programs have very precise calculations and allow quick fixes of errors, there is much more nuance when it comes to construction hazards. This is because construction hazards are rarely caused by mathematical errors, and more commonly by poor judgement or disregard of building conditions. While the array of real time rendering architecture programs that identify subtle hazards is quite limited, there are many more and better programs that successfully identify the hazards in the sphere of construction management. If a program that combines 3D visualization with construction management is used, construction staff gains the best capacity to deal with the risk factors.
Implementing 3D visualization into your next construction project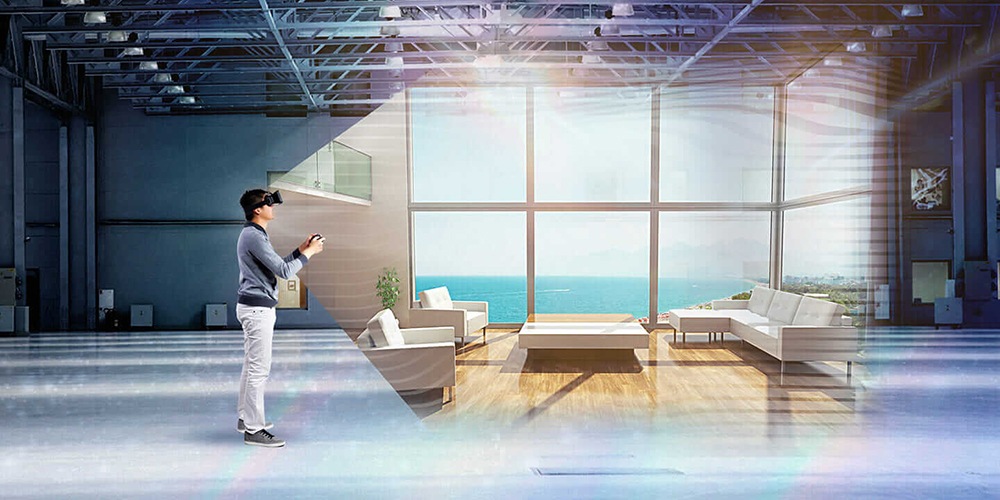 When it comes to requirements of 3D implementation in construction, there are 3 main requirements – a functional 3D model, relevant software for displaying and working with the model, as well as hardware (tablets, computers, mobile devices) where construction staff can access the visualization. Though there is an expenditure of time and cost to meet these requirements, the benefits of using 3D models will make the expenditure absolutely worth it in the long run, for the reasons previously outlined. If you have not set out to create the 3D model yourself, you are likely looking for the best 3D architecture visualization companies to help you achieve the task.
The best architectural rendering companies dedicate entire teams to the creation of accurate models and deliver timely results. If such factors are important to you, you may consider looking through offerings from 3D-Ace. 3D-Ace is a research and development company with a track record of successfully completed projects in diverse fields. Not only does the company have rich experience in the creation of 3D models, but it also stands at the forefront of innovative technologies, including virtual reality, augmented reality, and mixed reality. This expertise can allow you to expand your construction project(s) to the realm of VR/AR/MR, should this interest you. In any case, bringing 3D visualization work to your construction project will help realize the potential there in its entirety.