Partnering with a reliable game art outsourcing company is already a reason to consider your project halfway through its way toward success. As one of the most meaningful parts of a competitive game, the visual element is what players first pay attention to, comparing your product with others based on its photorealism or cartoony style.
The most accomplished AAA game studios are mindful that it's crucial to launch a new project by working on concept art. Not only does quality art contribute to the beautification of a final game and its atmosphere but also provides 3D modelers with sufficient references to rely on. Ubisoft, Electronic Arts, Rovio, and other global studios refer to outsourcing game assets as a primary approach to optimizing internal resources.
After reading this article, you'll gain enough insight to decide what art outsource studio perfectly matches your brand and business model. Equipped with our cherry-picked information, you'll be able to make more research-based decisions regarding what outsourcing company to partner with. Without further ado, let's dive in!
How to Choose Responsible Game Art Outsourcing Companies?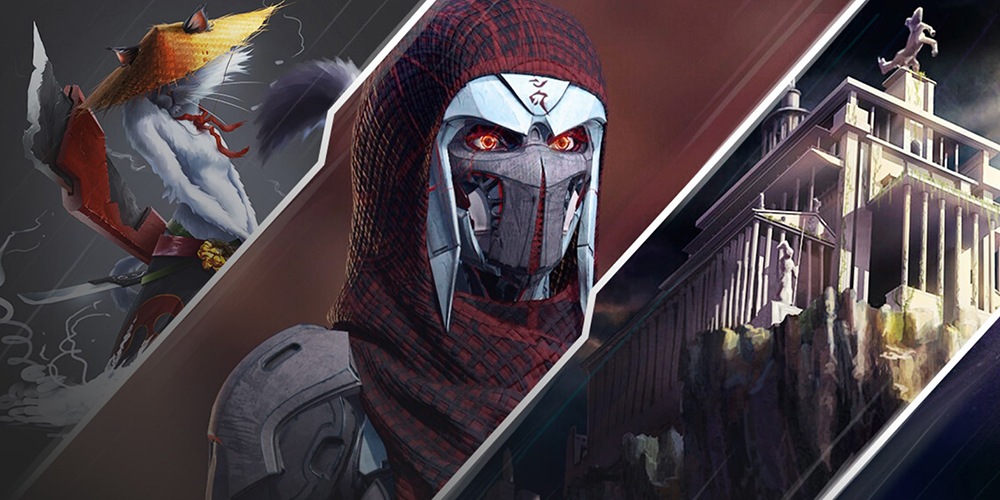 As long as you cooperate with an experienced game art outsource studio with an excellent portfolio, you don't need to worry about deadlines or internal resource allocation because partners will get your back covered. Nevertheless, how to choose that partner? 3D-Ace has already described all the rules of how to choose a game outsourcing company, but we'll fit it all in a more concise form for now.
Down below you'll find 3 quick steps on how to find an outsourcing studio that perfectly matches your brand identity:
First and foremost, research the industry and come up with a list of potential partnering options (we already did it for you).
Secondly, visit independent data-driven platforms like Clutch or GoodFirms and study their profiles (we've already done this as well).
Thirdly, after carrying out a cost-benefit analysis, decide on your best game art outsourcing company and contact it (this step we leave for you).
Now let's get straight to the point of our discussion and clarify all the strengths of each option to simplify your choice.
The Best Game Art Outsourcing Companies List
No matter whether you look for a 2D or 3D game art outsourcing studio, you can start your search from here by reviewing the list of options we've carefully picked for you. These 10 studios have been selected based on our in-depth research on such platforms as Clutch, GoodFirms, and DesignRush. Conscious and critical googling has also allowed us to compile the list of game art outsourcing companies to pay attention to.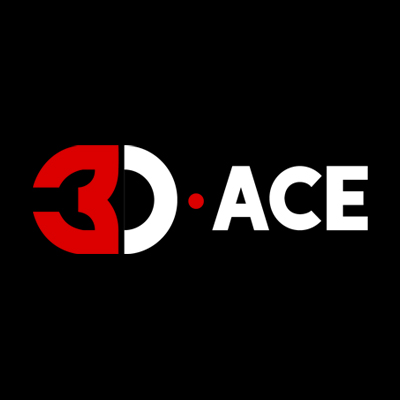 Country: Ukraine
Number of employees: 51-200
Specialty: 3D and 2D content production, VR, animation, VFX, UI, visualization
As a B2B leader in custom art production, 3D-Ace is capable of accomplishing the most complex and demanding tasks for AAA game art studios. With a strong and diverse portfolio that includes artworks for slot games, 2D and 3D products, VFX, UI, animation, and the like, the company continues to accumulate experience to take on more ambitious projects.
Having profound expertise in working with outsourced 2D and 3D animation, artists housed by 3D-Ace are technically prepared to produce any kind of art you may require for game development. Just like its parent company Program-Ace and another brand subdivision Game-Ace, this art studio has gained global recognition as a steady partner.
With 13 years of experience, the company has amassed a strong portfolio that includes work with Unity, Wargaming, GSN Games, Namco, Bigpoint, Pixomondo, Sany Group, and other industry giants. If you decide to go with 3D-Ace as an outsourcing company, you'll certainly find yourself surprised by how fast and quality game art production can be!
2. Nuare Studio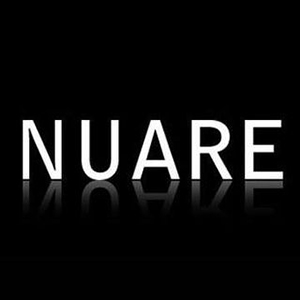 Country: Canada
Number of employees: 51-200
Specialty: 3D and 2D content production, animation, visualization
Founded in 2006, Nuare Studio is specialized in promo art, rigging, animation, and model integration into Unity/Unreal Engine. In addition to art outsourcing, the studio provides other services like AI and web development, as well as cross-platform porting. In particular, Nuare Studio produced art for Capcom, Gameloft, Bethesda, and other AAA studios. Moreover, the company did work for Fallout 76 and The Last of Us Part II.
3. 1518 Studios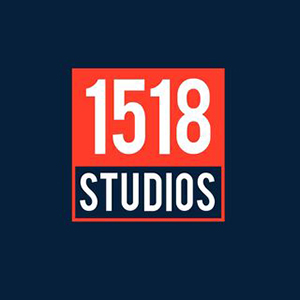 Country: US, California
Number of employees: 51-200
Specialty: 3D and 2D content production, animation, visualization
1518 Studios, acquired by PTW in 2021, operates as a 3D art creation and game development studio whose specialty involves focusing on illustrations, UI, concept and logo design, as well as cinematics. Interestingly, the studio cooperated with Brainseed Factory and Redemption Games.
Having worked on such games as Call of Duty: Black Ops Cold War and Spider-Man: Miles Morales, 1518 Studios can become a perfect match for many organizations willing to outsource game art to professionals.
4. Concept Art House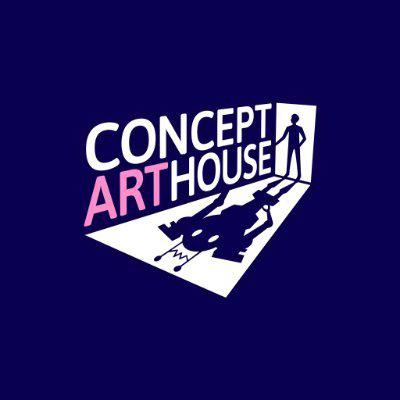 Country: China / US
Number of employees: 100+
Specialty: 3D and 2D content production, animation, visualization
Concept Art House was founded in 2007 in Shanghai, China. This company firstly specialized exclusively in 2D art production. But having become a US organization, the studio expanded its scope of work to cover 3D services as well. Concept Art House is famous for working on such world-known game titles as Fortnite, Hearthstone, and PlayerUnknown's Battlegrounds. Apart from game outsourcing, the studio works well with VR products.
5. Bosi Art Studios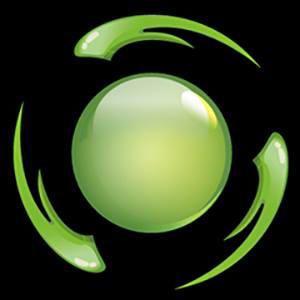 Country: China / US
Number of employees: 201-500
Specialty: 3D and 2D content production, animation, visualization
With headquarters in Shanghai as well as a business center in San Francisco, Bosi Art Studios functions as both a capable game art outsourcing studio and an art training institute. To remain in tune with the industry, BOSi has been cooperating with global brands and working on their big titles. More specifically, their list of works includes New World by Amazon, Fortnite, Hearthstone, and even Warcraft III: Reforged.
6. Art Bully Productions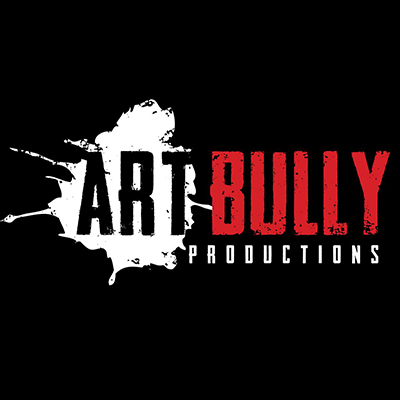 Country: US
Number of employees: 100+
Specialty: 3D and 2D content production, animation, visualization
Having 10+ years of experience in the outsourcing industry, Art Bully Productions offers services in 2D/3D art and animation. Specialized in character, weapon, and vehicle design, this game outsourcing company has worked on assets for such games as Rage 2 and Fortnite.
By cooperating with Epic Games, Valve, and other large publishers, Art Bully Productions has earned much international appreciation. Whether you want low or high polygon modeling, this studio defies any challenges! Armed with experience in keyframe animation, skinning, mocap cleanup, and rigging, this studio can handle all tasks.
7. Keywords Studios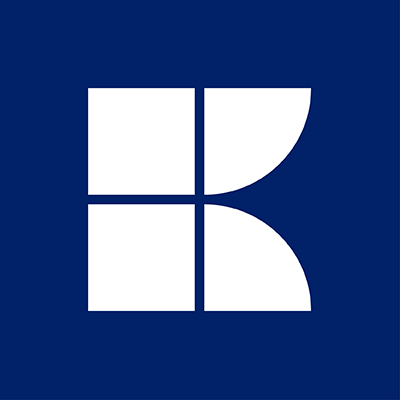 Country: Ireland / Japan / Italy / others
Number of employees: 10 000+
Specialty: 3D and 2D content production, animation, UI, visualization
Headquartered in Dublin, Ireland, Keywords Studios is one of the largest game art outsourcing companies worldwide. It can produce game-related art of any type and complexity due to high expertise as well as experience in the area. Founded in 1998, Keywords Studios perfectly deals with UI/UX, 2D and 3D art, concept art, animation, visual effects, etc.
Interestingly, Keywords Studios operates in 22 countries in Asia, Australia, Europe, and the Americas. Offering software engineering and art creation services, the company works with 16 game platforms across the globe.
8. Bon Art Studio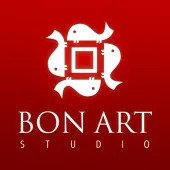 Country: Ireland / Japan / Italy / others
Number of employees: 11-50
Specialty: 3D and 2D content production, animation, cinematics, visualization, development
Bon Art Studio was founded in 1998, making it an old-timer in the game art outsourcing industry. Particularly, the company offers full-cycle art and development solutions. Beginning with 3D art and animation as well as ending with cinematics, the studio is able to cover almost all of your outsourcing needs.
The achievement list of Bon Art Studio includes the cooperation with Capcom Vancouver, Rare, Propaganda Games, Gameloft, and Hesaw. More specifically, the company worked on Dead Rising 3, Sea of Thieves, Pirates of the Caribbean: Armada of the Damned, and other big titles.
9. Rocket Brush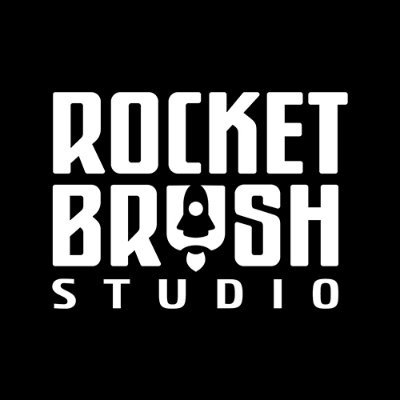 Country: Cyprus
Number of employees: 11-50
Specialty: 3D and 2D content production, animation, cinematics, visualization, development
With headquarters in Limassol, Cyprus, Rocket Brush has been operating in the game art outsourcing industry since 2016. From 2D concept art to complete 3D assets, the company takes on graphic design projects of any complexity, gradually earning global recognition. From low poly and casual game assets to UI design — Rocket Brush completes everything from start to finish.
10. AAA Game Art Studio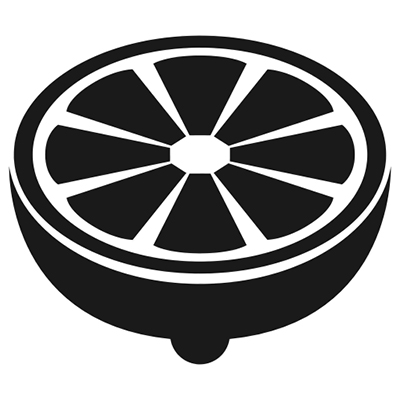 Country: Cyprus / US
Number of employees: 51-200
Specialty: 3D and 2D content production, animation, UI, visualization, development
With clients like Konami, Bandai Namco, and HarperCollins, AAA Game Art Studio accepts all challenges as long as they relate to game art outsourcing. Specializing in UI/UX, 2D and 3D art, as well as animation, the company continues to deliver high-quality game assets for any genre.
Positioned as a studio carrying out full art-style development, this outsourcing company heavily bets on transparent communication, advanced management, and timely work completion. Moreover, AAA Game Art Studio uses modern productionpipelines to establish a smooth workflow, which, in turn, ensures better art quality and faster delivery speed.
True Benefits of Game Art Outsourcing
After all, why would you ever need a game art outsourcing studio to partner with? Why not do everything in-house? Well, first and foremost, it's a time-proven approach practiced by large game studios. Secondly, let's split these benefits into smaller bits in order to make each thesis more comprehensible:
Saving resources. Cooperating with a game art outsourcing studio is cost-efficient because you can allocate resources in a more optimal way between departments.
Stimulating partnership. With reliable partners, you can ensure the timely launch of your games and build a strong network.
Reducing risks. Whenever you leverage a partner's expertise, you multiply the end quality of your product, thereby combining both experiences into a stable union.
Ensuring diverse content opportunities. Aside from increasing the delivery speed, you can considerably expand the amount of content in your game by merely finding a productive companion.
Stirring constructive competition. By choosing an ally, you stimulate market competition and thus improve the overall quality of services provided within the industry.
By outsourcing game art, you also receive more time and opportunity to work on core mechanics, storyline, optimization, and other crucial aspects that serve as the foundation of a successful game product. At any rate, even the largest AAA studios can't always afford the total in-house development of concept art, 3D assets, solid mechanics, etc.
Ultimately, the end-user will never know what game asset or artwork has been outsourced since this doesn't even matter at all. What does really make a difference is the game feel, entertaining mechanics, persuasive plot, vivid characters, and the rest.
Why You Should Opt for 3D-Ace Services
Given such a long list of international companies offering relatively similar game art outsourcing services, it's obvious that someone may get confused. That's why 3D-Ace is here to lend you a hand not only in game assets production but also to help you find out what best suits your business needs.
Our tech artists and other specialists are ready to provide you with anything you require to make your game truly superior to competitors. What you can do to start our cooperation is just send us a message and expect an immediate response. Let's make an outstanding product together!