Any whim for your money, huh? In the world of outsourcing, this might be the most common promise outsourcing art and 3D modeling companies give to their clients.
As somebody who may be running a business or is looking for custom 3D modeling services, you may want to make sure you're choosing the right outsourced design company in order to save yourself a lot of money, time, and resources.
There are a lot of design companies and other service companies out there that are ready to take your money in the blink of an eye. For them, it might be just another client or "project" while for you, as a business owner, it's a high-value opportunity to move on to the next stage in your business.
Knowing that each step of your business development requires a lot of planning, researching, and resource allocation, you want to make sure you're choosing the right art and 3D modeling company. This is why we share these 7 golden rules for analyzing your design service provider company so you can make the right and properly evaluated choice.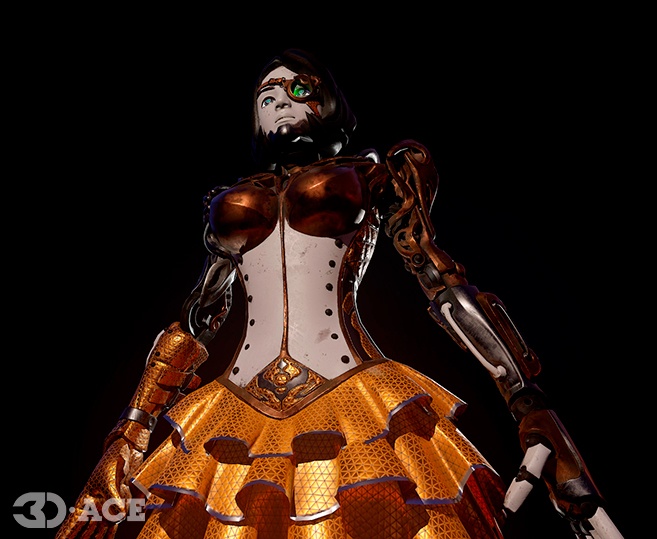 #1. Analyze the website of the company
They say don't judge the book by its cover. However, the design of a website is often one of the most important aspects of a company's attitude and communication with their clients.
According to Blue Corona, 48% of people say that a website's design is the number one factor of business's credibility.
If the message of the website is unclear and the design is poorly crafted it may be because the team is so client-oriented that they simply don't have time to craft their own site. However, it's usually the opposite.
Outdated and confusing website design can say a lot about the company's attitude towards its internal processes and regulations. If they treated one of their most important visual assets so unprofessionally, then there is a high chance your project will be redone one hundred times or maybe never finished. The bad design speaks about junior developers in the company and very low investments into business development.
What bad website design says about the company:
Cheap attitude towards work
Negligence
Unprofessional team
Poor marketing
Bad time and resource management
In contrast, a good outsourcing 3D modeling and design company has a solid-looking website which conveys the message clearly and professionally. It makes you feel successful and fulfilled with the provided services. It also means that the company is ready to invest in their own creation as well as your project.
#2. Focus on the company's portfolio
Usually, the information on the website is created for SEO (search engine optimization) and marketing purposes. It may have some message for a client, but oftentimes, it's for the keywords and rankings.
The most important part of the website which has the real value for you as somebody who is outsourcing a 3D modeling company is their portfolio.
"Nothing speaks as loud as continuously executing at a high level", – Brad Flowers, Bullhorn, extracted from Forbes.
What a good portfolio says about an outsourced 3D company:
High project delivery rate
Confidence
Level of expertise and complexity of work
Transparency
It's not about how many years they have spent on the market, it's about how they do the job. Look for case studies, use cases, portfolio art, 3D models, and other things that are relevant or similar to your project. The more diverse the portfolio the better. It speaks about the company's ability to take challenges, solve problems, and grow in expertise and knowledge.
#3. Location of an outsourced 3D art company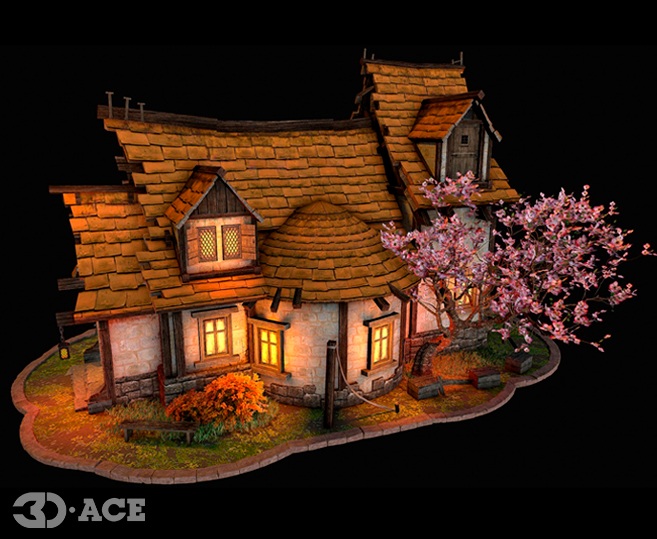 Depending on where the company is located, you can expect huge price ranges. For example, if you outsource to Ukraine you will always find good prices because the cost of living in Ukraine is relatively cheap and so is the cost of running a business compared to the USA or other western countries.
The quality of work depends on the team's capacity and capabilities. If you see that their site design and portfolio look good, then you can easily move on to the next stage of communication and get to know the team that will be working on your project.
#4. Learn about the team's capacity and time to complete the project
Sometimes there are companies which try to get more clients and projects than they can handle. It can result in delays in project delivery which leads to higher costs and expenses for your business.
Ask the 3D modeling and art studio of their team's capacity and how many projects they are running at the same time. Also, ask whether or not they can take on your project with a specified deadline. The chance they will tell you everything is not very high. However, you can always pay attention to the red flags such as:
Delayed responses
Miscommunication
Invalid or incomplete information
These things should alert you to look for another modeling studio.
#5. Watch out for hidden costs
It's not that rare that companies are not highlighting all the costs at once. You may want to make sure these charges will not come up as surprises. Otherwise, you may find your project way over budget.
For example, you can ask if they charge you for the software, strategies, business analysis, A/B testing, reports, and anything else you can think of.
When the company tells you that they are not sure how much it's going to cost and they need to estimate it, you should be more persistent. Everything can be estimated, and the company surely knows what it's worth. As a 3D modeling service provider, a studio is surely an expert at project estimation because they need money to run the business.
#6. Communication with the management
When you're discussing the project with the outsourced 3D art studio, pay attention to what they mostly focus on. What are they talking about all the time? Prices? Money? Estimation?
If so, they may not be the best fit for you because they are focused on making as much money off you as possible.
In contrast, if they're focused on helping you solve your problem such as designing a set of 3D models or creating stunning 2D art that you have requested, then this company is probably the right fit for you. They are problem solvers and not money swindlers. Also, the problem-oriented mindset shows that a company is economically stable and reliable.
#7. Check the feedback on the company's work
Make sure that the feedback that the clients have left is not only positive, but also long-lasting. For example, if the clients are no longer on the market or their business is not going well it can be a red flag.
One of the reasons for that may be because the clients were not able to market their product properly and just ran out of money or they simply wasted all the money on low-quality services from a studio and have not been able to move on.
Apart from that, watch the reviews. The good way to check reviews is on Clutch. Usually, the feedback is validated and also you can see different aspects of the project are estimated such as price, duration, project management, etc.
Consider these tips when choosing a 3D modeling company:
Client reference and recommendations
Company's listings (collect information about the company. What websites was it listed on?)
Reviews and ratings
Clients' authority (the bigger the client the higher the demands and the quality of work). Sometimes you may need to sign an NDA to get access to this information.
How we work
At 3D-Ace, we try to meet the highest quality standards listed above. From pitch conversation to end product, we make our 3D art and model creation process transparent, crystal-clear, and responsive.
Our mobile and skilled team of professional 2D/3D artists, animators, and Unity developers make us very competitive market leaders who strive for perfection when it comes to client communication and project workflow.