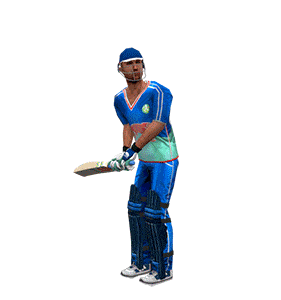 Since the Dark Ages, humanity tried to visualize different scenes that people witness in everyday life. It all began with a 5000-year-old cup picturing a jumping goat, and it made the first significant progress in animation technology.
Nowadays, this technology has evolved so much that we do not have any control over this process. All everyone with a passion for animation can do is to choose one or more animation tools to tell a character's story or immerse the beholder into a certain environment.
There are a variety of different tools and software that help animators breathe life into characters and ginger up fantasy environments. The choice is pretty hard to make, so the 3D-Ace team made a list of the 6 best animation tools that you can use to animate your worlds.
3D Tools or Adding a Volume to Your World
1. 3ds Max
First of all, let's talk about one of the most popular and most efficient tools for modeling and animation – 3ds Max.
Although 3ds Max is considered to be the main tool to animate cartoons, it was also used for creating most of the visual effects in Mad Max: Fury Road, X-Men movie franchise, and many other movies. Even the lightsaber SFX from the Star Wars series was created with 3ds Max. This software is also capable of designing very slight objects such as splashes of water or even grains dust in detail.
This is a powerful software that provides its users with almost unlimited possibilities: from shaping a simple logo in 3D to creating a full-featured 3D cartoon or a modern computer game. As a leader in this industry, Autodesk's 3Ds Max is one of the most advanced solutions for video games and visual effects. It'll be hard to list the number of possibilities that this app provides. But it evolves really fast, and the developers promise us many neoteric features, for instance, autofill with characters (mostly models of people) for crowded scenes: each person has his/her own direction to move and the ability to synergize with other objects. Another great feature of 3ds Max is a 3D architecture. It starts from a simple 3D model and ends with a 3D plan of a whole city. Furthermore, you can design a scheme of a building with an interior inside.
You can get a free version of this software for non-commercial usage (if you are a student or a teacher, you are able to get a 3-year free license). Otherwise, if you plan to capitalize on your product, you will have to buy the full version for $1470 per year.
2. Maya
Another Autodesk's child – Maya – is much more complex than its younger brother, but it has some advantages over 3ds Max. For example, it is easier to cut polygons with Maya's Split Polygon Tool than with 3ds Max's Cut. It is edged more for animation graphics; meanwhile, Max is more for static images.
Also, the program can adjust the complicated physics for every object in the scene: freefall imitation, speed dependence of the object after interaction with various subjects, etc.
As well as 3ds Max, Maya has a very helpful function called "V-Ray," which is a rendering plug-in for setting global lighting in a scene. This allows for getting a more realistic and immersive picture.
By the way, Maya became more successful in cinematography than another Autodesk's app. The peak of its popularity fell on 2001 when "Shrek" (an animated film fully made with this software) got an Academy Award for the Best Animated Feature. However, both software are very much alike, and the choice of what tool to use depends on your preferences and objectives. Similar to 3ds Max, Maya's price is $1470 per year.
3. Blender
The last, but not the least, is Blender. Let's be honest, it is almost the same as 3ds Max in terms of features. This tool is an open-source software, so anybody can take part in the development. And it is also a cross-platform program (that's why it is so popular). Animators use Blender free of charge and love it for its stable work and fast progress.
The key features of Blender are:
support of various geometric primitives, including polygonal models;
fast modeling system;
sculpturing;
vector fonts;
advanced rendering mechanisms;
skeletal animation;
and many others.
One more fact worth mentioning the is that Blender has its own internal file system that allows for storing multiple scenes, layers, textures, sounds, and other data into one .blend file. The only thing in which Blender concedes Autodesk's apps is a lack of V-Ray technology.
The latest version of Blender can found on its official website.
2D Tools or Drawing "The Simpsons" Yourself
4. Toon Boom Harmony
The only thing you need to know about Toon Boom Harmony is that Universal, Disney, and Dreamworks use it for creating their iconic animated sitcoms. "The Simpsons" and "Family Guy" were also animated with the help of this software. Toon Boom Harmony can capture the picture with multiple cameras and track the shift of objects. Also, it has a unique technology called "TruePencil" that can scan and animate images from tracing paper.
Furthermore, this program allows for working on one project from different computers at the same time. Of course, you need to pay for all of these features up to 78 euros per month, depending on the additional tools integrated.
5. Animation Paper
While preparing this article, we found a great software named Animation Paper. This tool is extremely simple and useful. Just imagine, you have a blank paper in front of you and are free to do anything you want. The limit depends on how far your imagination can go. This software is easy-to-learn but yet powerful, fast, and efficient enough.
As stated, Animation Paper has a hyper-fast responsiveness, useful features, cutouts, real-time smooth rotation, the ability to import content to the web, and is surprisingly free of charge. Furthermore, it contains 12 lessons that will explain the basics to you as well as some advanced tips and tricks that help you be more productive with the app.
6. Adobe After Effects
As mentioned in Wikipedia, the name of this Adobe's product came from "After Effect" – the effect of preservation of the visual information in the eye's retina after a short period of time.
Adobe After Effects contains a lot of functions and features and also a great library of plug-ins.
This program is used widely across many spheres: in advertising, for the creation of musical clips, animations, captioning data, and many other tasks that require visual effects.
It was primarily designed for editing videos and adding SFX to them at the production and post-production stages, but it can also be used as a tool to animate characters and environments from scratch.
One of the main advantages of this software is a Shape Layer Tool. After the release of the CS4 version, it has a lot of functionality: for example:
drawing animations and vector curve;
drawing hatches, filling, gradients, and vector effects;
converting text in shape paths and mask paths;
more than 250 animated text presets;
and many others.
All of these Adobe After Effects' features you can get for only $19.99 per month.
Conclusion
So, here is the list of the most powerful and popular tools for making 2D and 3D animation in 2017. Of course, all of these applications have certain disadvantages. However, despite this, they have really powerful features that give their users almost unlimited possibilities in creating animations.
We hope this short list will be useful for you when choosing the perfect tool, finding the enthusiasm to animate your history, and creating your personal small world.