Nowadays, the implementation range of 3D modeling is extensive. Companies operating in creative industries like game development or filmmaking are the primary consumers of 3D modeling services, but not the only ones. Manufacturers and architecture firms also use this technology to enhance their work.
No matter what industry requires 3D modeling, partnering up with a reliable and experienced vendor is essential to achieve success. The assistance of a team of seasoned experts ensures that your desired 3D models will be created precisely, efficiently, and within the deadline. In this article, we have gathered the list of top 3D modeling vendors we had carefully picked due to their high quality of services and their reliability in relationships with their clientele.
The Market of 3D Modeling: Current State and Growing Trends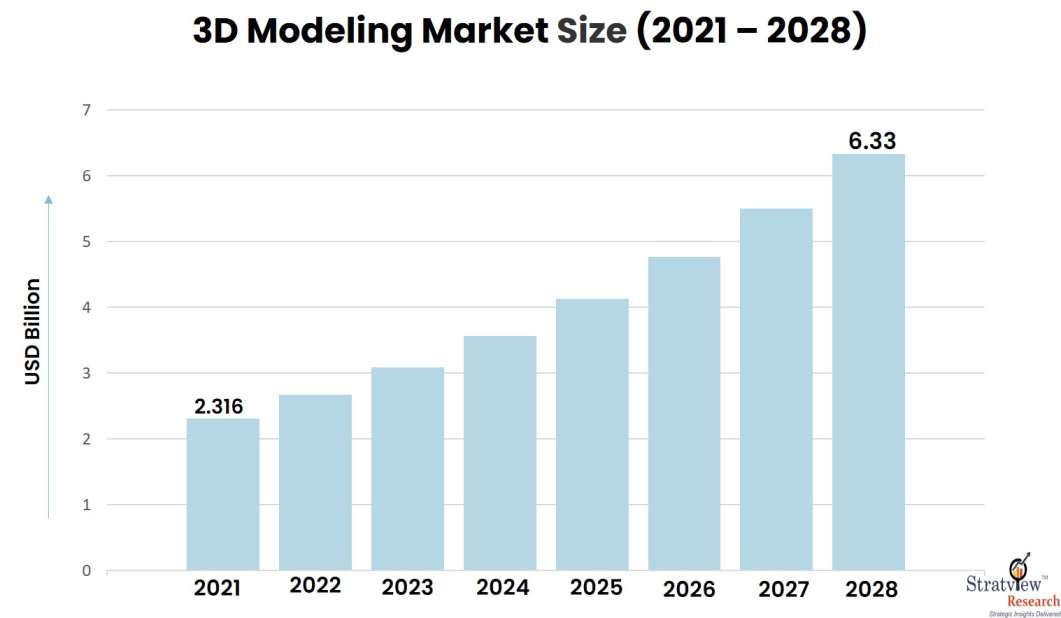 3D modeling is a flourishing market, predicted to grow from $2.3bn in 2021 to $6.33bn by 2028. The rise of 3D printing, digital simulations, and other ground-breaking technologies created an enhanced demand for 3D modeling, pushing this sector for further development and the foundation of dozens of 3D modeling studios.
Studies forecast North America to dominate the 3D modeling market in the nearest future, while the APAC region will have the most rapid growth in the field. The main drivers for the market growth will be increased demand for realistic product visualization for North America as well as cloud and IoT technologies spread for Europe.
The application of 3D modeling is extremely wide. First, the entertainment industry has been using technology in mass, powering up special effects in live-action movies, as well as realistic characters and environments in animated films and video games. Second, industry and manufacturing also embrace 3D modeling in order to build prototypes, market and demonstrate their products, or use digital copies of assets in virtual environments.
At the same time, 3D modeling helps architects to visualize house designs more efficiently. It ensures a more stable and error-free construction process. Healthcare also benefits greatly from the technology, as it allows medical professionals to acquire virtual copies of patients' organs or whole bodies and plan necessary treatments and procedures beforehand, improve their skills, and improve medical care without jeopardizing patients' health.
Main Factors to Consider When Choosing a 3D Modeling Company
Businesses in any field might require the assistance of 3D modeling specialists, but not every company has the necessary expertise available in-house. At the same time, initiating the hiring process might not also be a viable option due to pressing deadlines, lack of field knowledge, or limited budget. Therefore, outsourcing 3D modeling to vendors that deliver such projects on a regular basis would be the best solution.
Outsourcing has a lot of benefits for businesses of all sizes. However, to access its value, you need to partner up with a reliable vendor that not merely ensures the high quality of their services but caters to the specific requirements you might have. So, how can you understand if the potential partner is trustworthy and flexible enough to help you achieve your goals?
Here are the main tips you can follow to comprehend that.
1. Track record of previous successful projects and cooperations. A good vendor will have a portfolio of delivered projects and a list of previous clients they are ready to showcase or refer you to. The availability of such info confirms that an outsourcing company can be trusted and will be able to fulfill your needs.
2. Relevant experience and expertise. 3D modeling firms, due to the variety of technology applications, can have different focuses and prefer to work with businesses in specific niches. Hence, you will benefit the most if you choose a partner that delivers services to companies operating in your industry because such a vendor already has deep insight into the particular demands and challenges you might have.
3. Comprehensive and established development process. A team that knows the pitfalls of the development process understands how to avoid them and how to handle potential risks that can arise on the go. A company with established development algorithms will use the allocated resources with maximal efficiency and ensure that your development will be as seamless as it can be possible.
4. Suitable communication style. Such partnerships tend to last for a significant amount of time, and it is essential to find common ground to guarantee success. Therefore, you need a partner that clearly communicates with you about current progress, successes, and failures. Moreover, you need to have a mutual understanding to ensure a stable and transparent flow of information. Finding a team that communicates according to your expectations will be key to that.
These four main factors should give you an understanding if the team of 3D designers of your choice makes a good partner for your business and will be able to satisfy your needs and achieve the goals you have set.
Top 3D Modeling Companies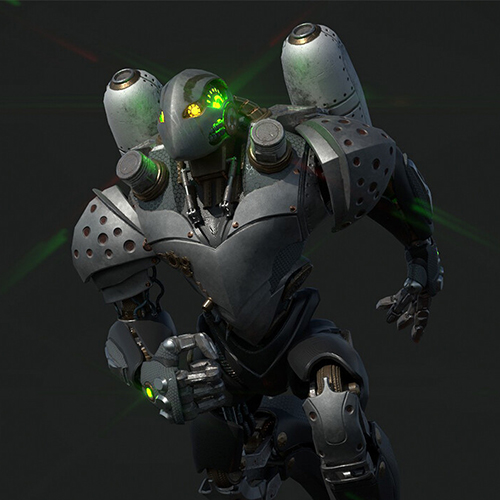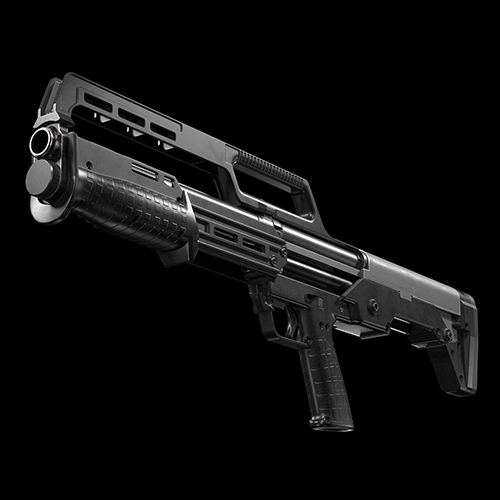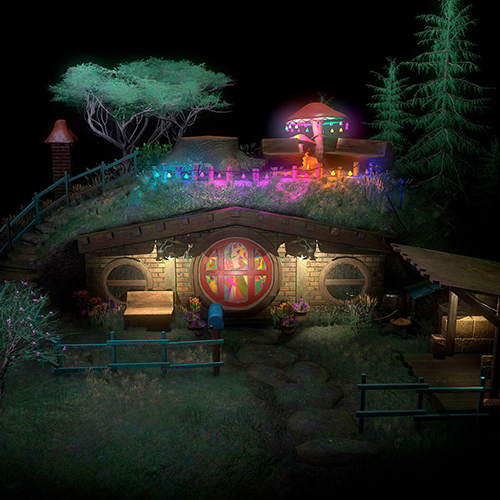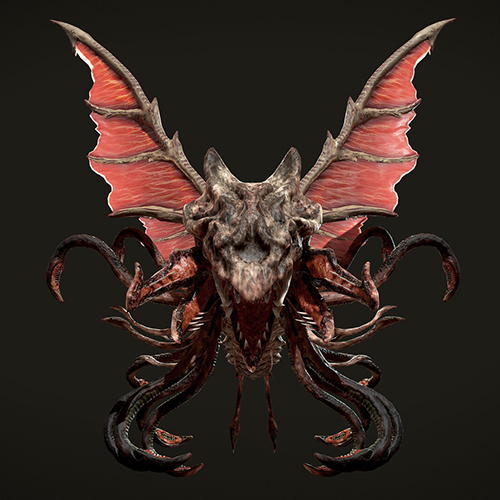 As the 3D modeling industry is blossoming, the amount of 3D modeling companies offering their services is significant. Exploring all the available options might be overwhelming, especially if you are a newcomer to the world of 3D modeling. To help you navigate this landscape, we asked our experts to gather a list of top vendors in the field.
Plan to outsource 3D art creation for your gaming project? Check our special selection of game art studios to review potential partners.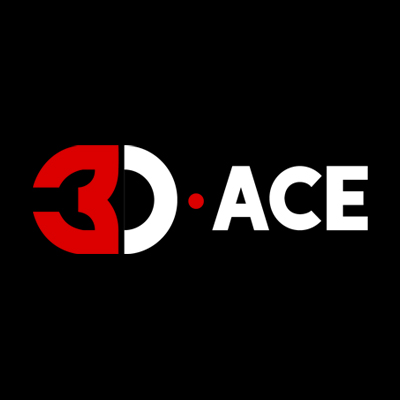 3D-Ace, a leading content production studio, provides a full range of 3D modeling services, including 3D product, character, and environment modeling, 3D modeling for metaverses and games, AR/VR modeling, and digital twin modeling. The company unites over 40 experienced 3D artists who have successfully delivered over 150 projects within 10 years of 3D-Ace operations.
The team's capacities are not limited merely to 3D modeling. As a full-fledged content creation studio, 3D-Ace assists clients with other visual content requests, like 2D art, 3D animation, VFX design and implementation, skinning, texturing, and others.
Thanks to its years of experience in the outsourcing field, 3D-Ace understands the increased demand for flexibility. Therefore, the team is always ready to adapt to the needs and requirements of the client and assist them in their journey to achieving their goals.
2. Ufo3D (USA)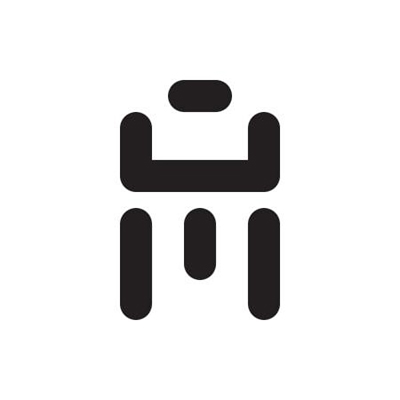 This 3D modeling studio focuses on 3D product modeling for businesses for promotional and manufacturing purposes. Businesses can leverage the models delivered by the team for marketing research, printing materials and SMM, configurations, virtual prototyping, or 3D printing.
The company creates all the necessary conditions for quick and simple collaboration. For example, Ufo3D offers a convenient communication platform that clients can use to stay in touch with the artist team 24/7 or track project progress.
3. VegaCADD (USA)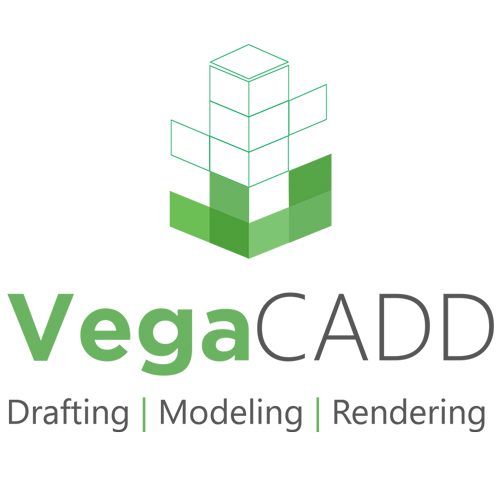 VegaCADD is an architectural outsourcing vendor specializing in 3D services, namely 3D modeling. The company helps construction and architecture firms all over the world with CAD conversion, architectural CAD drafting and 3D modeling, architectural visualization, and 3D rendering.
The teams' concentration around one industry allows them to cater more efficiently to the needs of their clientele, increasing the quality of services for the targeted audience. This allowed VegaCADD to successfully deliver more than 785 projects within the last 6 years.
4. Aristek Systems (Lithuania)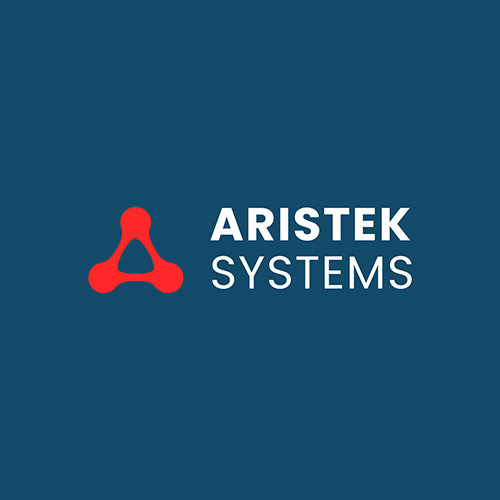 Aristek Systems, an outsourcing software development company, offers custom 3D modeling for companies in the domains of healthcare, e-learning, logistics, e-commerce and retail, and the oil & gas industry. The vendor stack allows them to deliver services of CAD, 3D product modeling, 3D rendering, and 3D animation.
The company has been able to maintain a high level of service quality thanks to its extensive quality assurance policy, constant adoption of up-to-date technologies, and customer prioritization.
5. The Motion Tree (USA)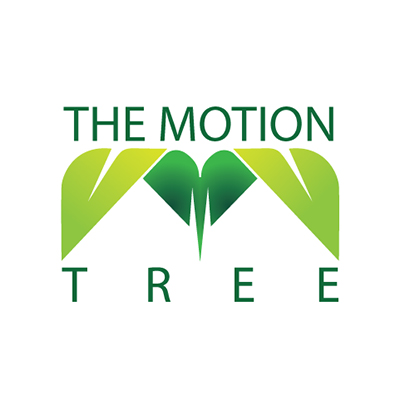 The Motion Tree positions itself as a 3D rendering studio cooperating with big e-commerce brands and architectural firms, providing 3D product modeling, 3D animation, 3D product design, 3D texturing, and 3D architectural rendering. The vendor leverages the latest technologies to ensure photorealistic rendering and visuals.
This studio offers affordable pricing for their services you can check on their website. Their portfolio showcases a wide set of different 3D product modules, highlighting the versatility of the teams' capabilities and skills.
6. nAO.Design (USA)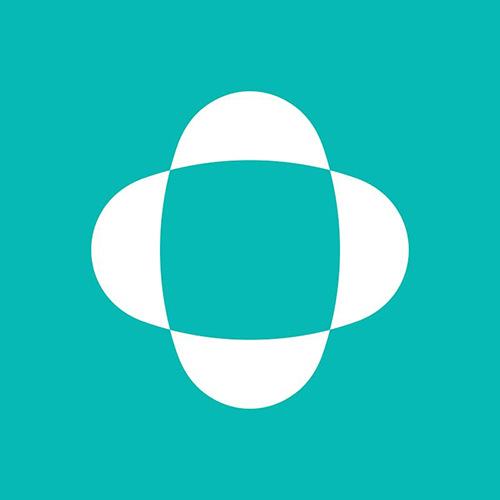 notAnotherOne is an award-winning design house helping businesses conceptualize their products and bring them to life. The company can join the project at any stage of its development and contribute its skills and expertise to product conceptualization, product design, industrial design, UI/UX, product 3D modeling, and others.
In 2021, the company won the Red Dot for its design activities, which proves the high quality of services and efficient go-to-market approach. The studio portfolio includes smart home high-tech systems and other IoT products.
7. Peschkedesign (Austria)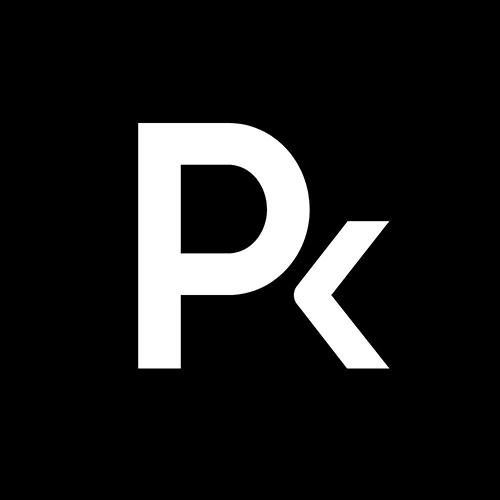 One of the oldest studios on our list, Peschke has been creating designs since 1973. The multidisciplinary team delivers UI/UX, 3D and product designs, enhancing the value with additional services such as marketing strategizing, content creation, software development, and service design.
The company approaches every project strategically, placing the end-point users of the product first. This allows the team to create strong products and designs that help the clients to achieve their business goals.
8. ThePro3DStudio (USA)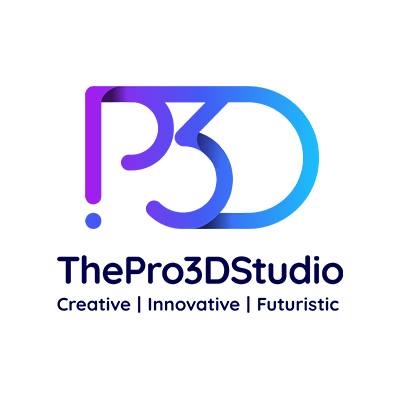 One of the oldest studios on our list, Peschke has been creating designs since 1973. The multidisciplinary team delivers UI/UX, 3D and product designs, enhancing the value with additional services such as marketing strategizing, content creation, software development, and service design.
The studio also offers a set of solutions for efficient product showcasing, namely a 360-degree viewer, a 3D product configurator, web-enabled AR, a custom CMS, and a product analytics tool.
9. Spine3D (USA)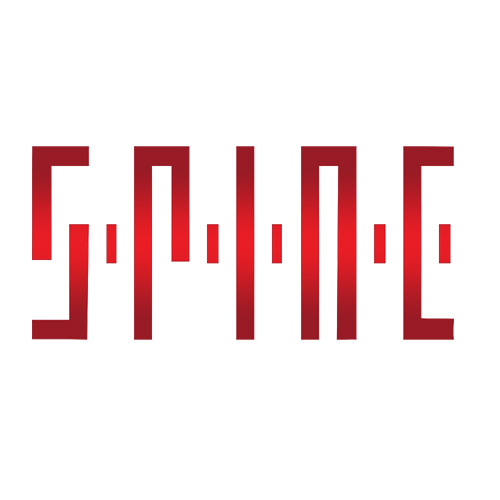 Another award-winning company you will find in this list, Spine3D is a computer graphics studio with a big service line for businesses looking for strong visuals. The team offers 3D modeling and rendering, animation, real-time VR, 360º 3D renderings and virtual tools, augmented reality, RT3D, and a full cycle of video production.
The company's portfolio stands out with photorealistic and versatile 3D, animation, VR, and AR products created for real estate companies, architectural firms, event organizers, and automotive manufacturers.
10. 3D Team (Australia)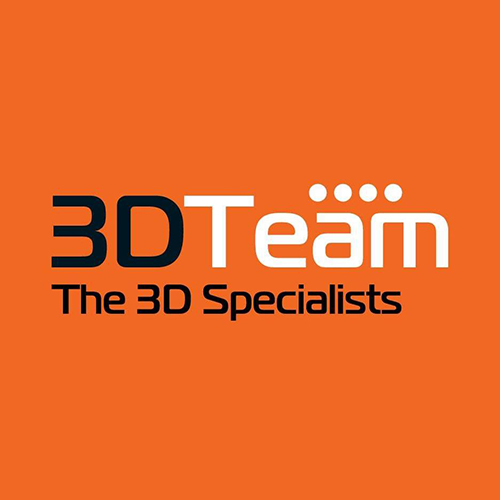 3D team is an experienced 3D modeling vendor specializing in architectural, industrial, and medical niches. The company works on 3d renders, 3D interiors, and 3D floor plans, creating high-quality realistic visualizations of their projects. The company has delivered its services to more than 10 thousands customers.
The team has vast experience cooperating with architectural firms, making them a perfect partner for construction businesses and architects that need to acquire 3D renders of the real estates they are working on.
3D-Ace, Your Reliable Partner in the World of 3D Modeling
3D modeling turns into an integral part of current technical landscape businesses use. Such groundbreaking solutions like the metaverse, digital twins, or CGI require 3D models to operate, pushing companies to leverage this expertise to modernize their processes and embrace innovations. In such conditions, 3D modeling companies become necessary allies for enterprises, and selecting the right one is essential to access the full potential of the technology.
3D-Ace, an experienced art outsourcing studio, covers the full cycle of 3D model creation and aids businesses in various industries. We know how to use your resources efficiently to build the realistic, functional, and aesthetic 3D models you require. Contact us to learn the details of our services and offerings.