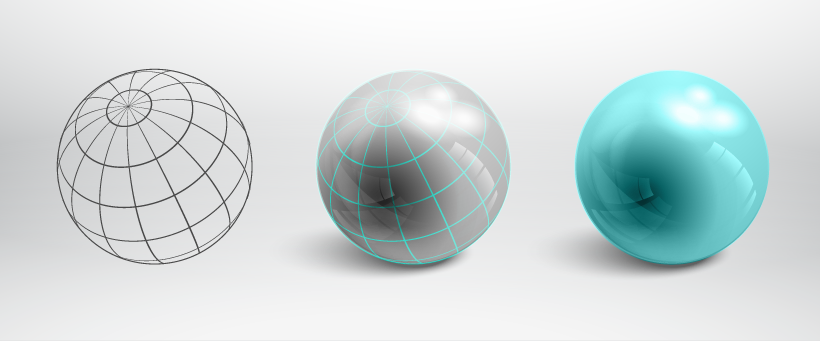 In the last decade, the demand for digital 3D content has exploded. Traditional fields relying on animation – such as gaming and the film industry – have continued to blossom, while at the same time, new technology, such as virtual, mixed and augmented reality, is opening up the need for 3D content. This demand is evident in industries ranging from retail to car manufacturing. As a result, the market is full of 3D modeling, sculpting and design apps. Some of them are great but a lot can be simply ignored. Many of them cater to different audiences — novice, proficient or advanced designers — and shouldn't be compared on an even plane. Here we breakdown the leading three options for each level of mastery and pay careful attention to those that offer unique functions.
Novice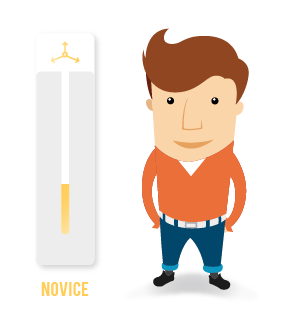 Due to the industry's explosion in relevance and the resultant influx of capital, a diverse mix of young adults and mid-career professionals are looking to crack into the field and improve their skills. Here's a breakdown of three of the top products for novice modellers and sculptors. All of them offer the basic capabilities needed to get into the field, without overloading the user with dizzying amounts of complexity and functions.
Autodesk 123D Design
Autodesk is one of the major names in 3D software development. The simplest iteration of their 3D modeling/sculpting products is 123D Design. It offers a streamlined and simplified option for those with very little experience. In keeping with this framework, the user interface and layout is no-frills and clear. It is free for users.
SculptGL
This is a free-to-use, browser 3D sculpting app. It's greatest strength is the pure convenience of it – no downloads, no fees, just jump in. It provides all the basics expected from a rudimentary product and includes several helpful tools, including symmetry/asymmetry and a mesh decimation function. The former is used for consistency in the design, whereas the latter is for keeping poly counts and vertices low.
3D Slash
Whereas 123D Design and SculptGL offer a basic and simplified introduction to the same complex 3D design processes that experts use, 3D Slash provides a very easy-to-learn and intuitive alternative method. The system is based on 'blocks'. These can be added, removed, resized and manipulated to build a model. It is almost Lego-esque in its simplicity. The upside of this model of sculpting is that it is easily accessible for those without any familiarity with 3D design, allowing complete novices to produce models for any range of functions. The downside is it doesn't prepare those looking for an introduction into the field because the methods used do not at all correlate to those of the high-level programs. It is available for free but also offers a pro-mode that can be licensed by business and schools.
Proficient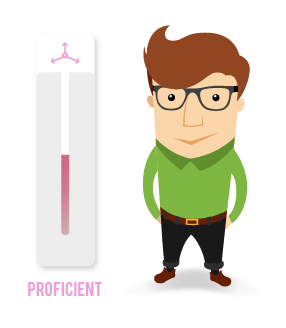 These programs are aimed at proficient users who have a solid grasp of the basics of 3D design and need a tool that provides extensive capabilities. Specifically, these are aimed at three groups: professionals in non-IT fields such as architecture, interior design, etc that need a tool to expand their competitive edge, middle-tier aspiring designers who have outgrown the introductory formats and thus need a more capable tool to hone their craft, and those looking for a medium for 3D printing.
Here's an overview of three of the top products for proficient modellers and sculptors. They are all loaded with the functions and features needed to craft professional solutions but lack the truly, top-end capabilities found in the advanced products.
Autodesk Meshmixer
Coming from the same family as 123D Design and 3ds Max, this application should feel familiar and easy-to-use for those with experience with Autodesk products. It offers far more functionality than 123D Design but is slant toward 3D printing, thereby limiting the appeal for modellers focusing on media and industrial/commercial visualizations. It is free to use.
Meshmixer 3.0, the latest release, is garnering a lot of interest in the 3D printing community due to its two main updates. The first is a multi-material tool that allows the user to divide aspects of the model into 'complexes'. This allows users to tailor specific parts of the project to the needs of a material without sacrificing precious time or confusion. The second is the ability to convert models into 2D layouts, which allows the easy self-crafting of physical objects from materials like paper.
Sculptris
Billed as the intermediate version of the field-leading ZBrush, Sculptris is a powerful tool capable of serving most mid-level demands. As Pixalogic is proud to state, Sculptris is the "swiss army knife" of free 3D design software. It has the main necessary tools and far more functionality than most free options.
The main drawbacks of the program are the lack of top-end capabilities, which to be fair, should be expected from something this is free. Foremost is the awkwardness in working with complex models that consist of several parts. Additionally users are not able to use zspheres or layered texture painting. This all being said, Sculptris sets the standard for free-to-use, 3D sculpting software and is the definitive middle-tier option.
SketchUp
In many ways SketchUp is a completely different beast than the other two high-quality products for proficient software designers. The speciality of SketchUp is providing 3D models of buildings. This gives it a strong niche appeal for architecture firms, interior designers and construction companies. A user doesn't require training in CAD in order to navigate and produce the app but, that being said, there's a considerable learning curve before commercial-quality results start appearing. A free trial version is available but the full product costs $695.
Advanced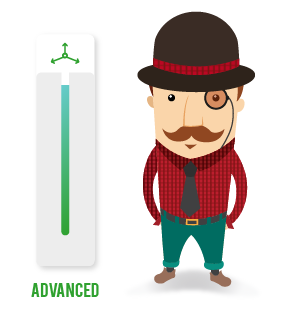 Professionals use the very best that the industry can offer. Anywhere high-level, commercial 3D models are being produced, it is most likely being done with one of these leading products. All of them require extensive commitment to the learning process in order to be mastered, but the results speak for themselves.
Autodesk 3ds Max
When it comes to 3D gaming, 3ds Max is the name for pumping high-quality products through the graphics pipeline. It contains all the tools, functions and capabilities that a designer will need. Some of the notable features include MAXscript (a unique scripting language), a cloth-simulation engine, and robust skeleton/inverse kinematics dynamics. With these come a degree of complexity that demands a steep learning curve before a user will be able to maximize the offered potential.
Payment plans for access and a license to 3ds Max:
Monthly – $185
1 Year – $1470
2 Year – $2795
3 Year – $3970
ZBrush
Setting the standard for 3D sculpting, ZBrush is the definitive tool in the field. The fully-fleshed out older brother of Sculptris, this comes loaded with every tool to produce the highest-quality models on the market. One of the unique defining features of ZBrush are ZSpheres, which are used to make a base mesh with clean topology that can be converted into a model for sculpting. It also boasts Dynamesh, which allows models to retain proper polygon distribution and preserve uniform resolution. Like the other advanced software tools, it takes considerable time and devotion before mastering its impressive capabilities.
ZBrush currently costs $795 for a single-user license. They offer several pricing schemes for corporate purposes and discounts for academic study.
Blender
Whereas 3ds Max and ZBrush are renowned programs from industry-leading giants, Blender is a free-to-use and open-source alternative that offers much of the same power. In addition to being free, it boasts a impressive range of capabilities, running the full gamut from modeling and sculpting all the way through to rigging and animating. This is further augmented by the fact that Blender includes a fully-functioning game engine, which allows developers to quickly flesh out and test prototypes in one program. For those on a tight budget with the requisite skill – or a considerable will to learn – Blender is an impressive product that can deliver.
Do Your Research and Make the Right Decision
Finding the product that fits the purpose can be half the battle. Sinking countless time into one that is counter-intuitive and under-performing is not only frustrating but a waste of resources. Clearly define the objectives of a given project or career path and commit to the best option. Most of them require a large dose of patience and determination but they promise quality results.
No matter what is your ultimate business goal in the 3D graphics field, one thing is for certain — having a long-lasting and reliable partner is already a victory. That is why you will need to find an experienced 3D modeling company to help you revolutionize your product. Our artists master all the essential knowledge and skills to visualize anything you may ever need in the 3D world.