Why do we choose 3D to visualize architectural objects? Because 3D is clarity, speed and efficiency! When planning design of a building, you can clearly imagine the ergonomics of the future object and see its advantages and disadvantages.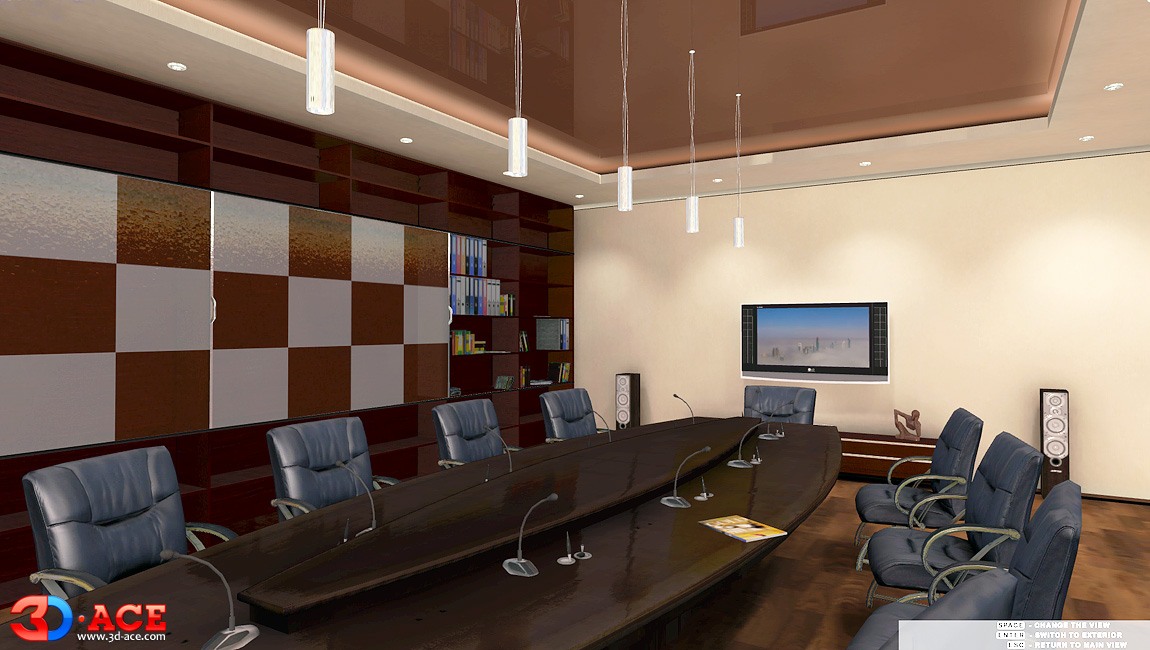 3D modeling is invaluable for those who want to find investors for real estate projects or sell already built facilities. The virtual model allows you to quickly and clearly demonstrate offered solutions.
As any manufacturing process, creation of 3D exterior should start with planning. It should be jointly done by designer and customer, because at this stage a foundation of future 3D building is laid.
Several models of planning process
Customer has nothing but a desire to know how his future house will look, as well as to work out some possible variants and understand his own desires. In this case, we recommend to get ready for a long communication with a customer and detailed discussion of his needs and goals. The process of interviewing a client requires the designer to be an architect, a designer, an artist and a manager at the same time, because all important issues are solved at that moment: from the definition of a purely architectural and construction requirements (planning, materials of walls, roofs, etc.) to the number of required sketches.

In any case, if the customer does not provide ready-made architectural project, most likely you will need to consult professionals (builders, contractors) on the cost of materials, their technical characteristics, etc. Of course, you can ask Google, but we consider this approach to be unprofessional, so we recommend you to have some reliable advisers ready to help with architectural and construction issues.

The second model is similar to the first variant: the architect has not worked on the project yet. But he has a design, a set of concepts, interior and exterior sketches, in short – the customer wants you to bring his ideas to life when developing a project. In this case it is definitely easier to carry out planning and work on the visualization. However, the professional duty of a designer is to clearly make the customer understand that the output image is not an instruction manual.
The customer has an architectural design – this is the best alternative. In this case, designer' task is a detailed design of a 3D layout facade.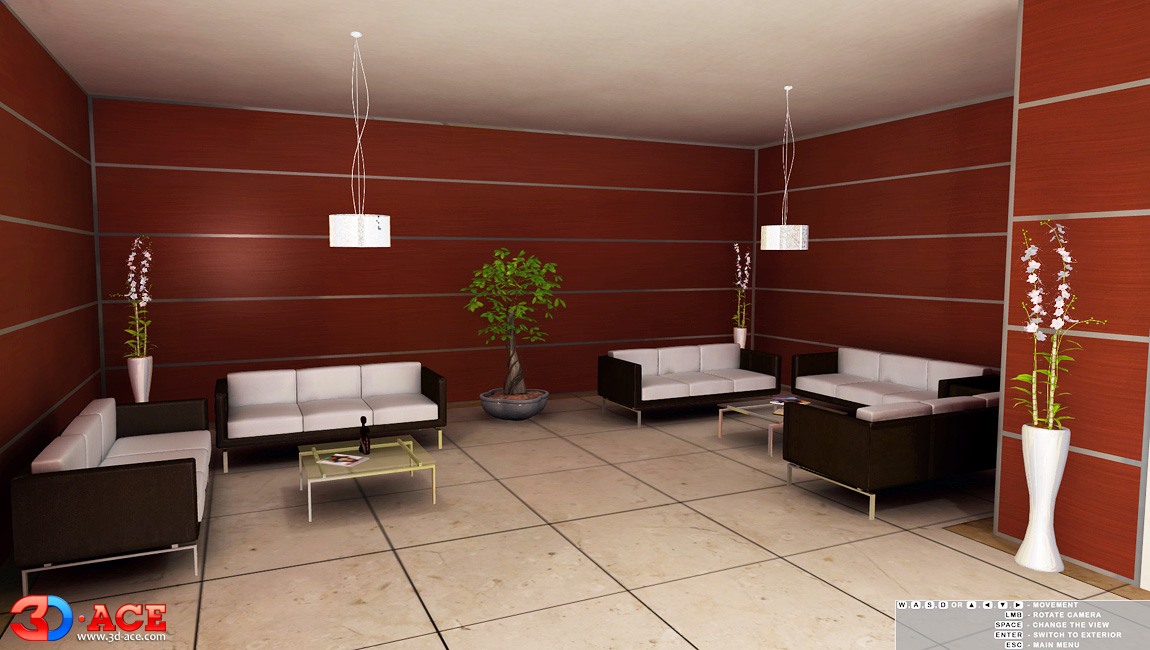 Note that these 3D models can already be used as guidelines for builders when decorating a real facade or interior.
Unfortunately for customers (and fortunately for designers), the reality is that the vast majority of architects do not bother too much about details of a project. In some cases this is because many of them think about technical issues not related to the interior or exterior design and provide only building layout and utilities distribution, etc., leaving the choice of decoration to designer. And in the case, where there is only a "skeleton" of a building, the task of a computer graphics designer is to "enliven" the layout.
Residential Buildings
Of course, 3D models of interior and exterior environment should look convincing. To achieve this you can:
open the door of a kitchen-cupboard and let the dishes peep out;

leave a couple of open books on a table when placing the books in a bookcase;

light a candle on a bedside cabinet in a bedroom to make a romantic interior design;

lay the table in a living room;

arrange the benches in the park, sit the passersby on them;

take care of the grass on the front lawn.

place a rug in front of the door.
These are some ways to make 3D models of residential buildings or rooms look realistic. It is limited only by imagination and creativity of a 3D designer.
In this situation the designer's task becomes promotional: eventually he needs to make the viewer wish to live in this house, adding a part of himself to it. So, let your client belong to the layout of a future house!
Shopping Centers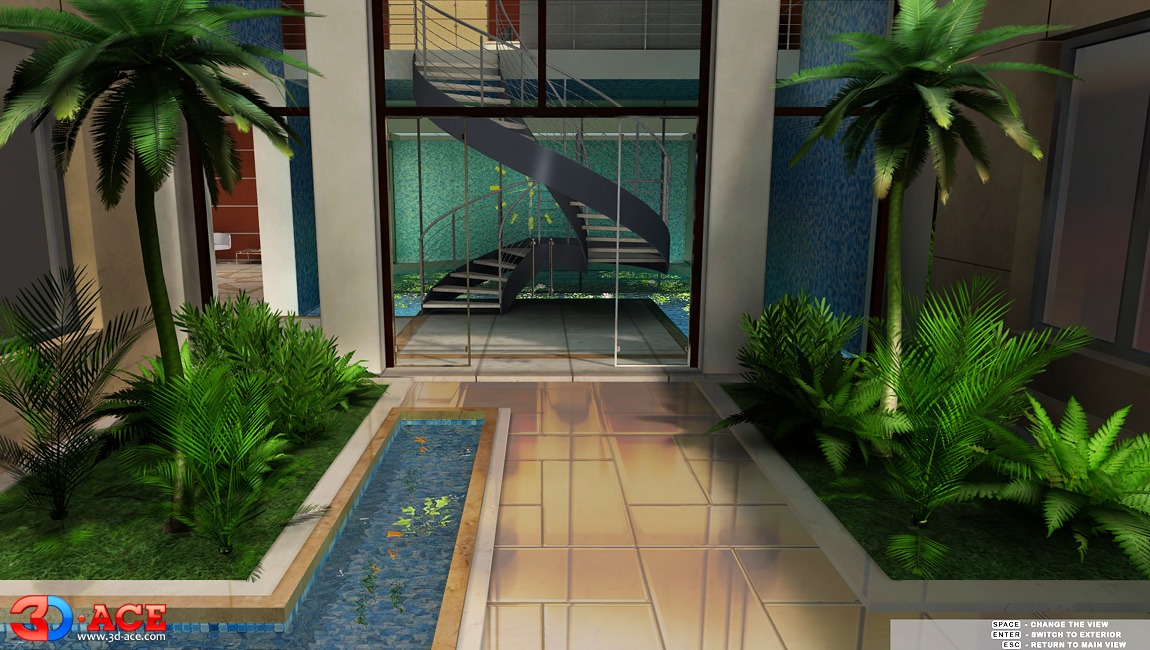 Developing a 3D model of a shopping center, you'll have to agree with the customer on the way the advertising and logo signs of tenants will be placed. Will the advertising spoil the building or perhaps even ennoble its look? Much depends not only on engineering solutions, but also on a 3D designer.
As a minimum, the advertising should not spoil the impression, so the opportunity to see the project before its realization is one of the advantages of 3D modeling as a design method.
Interior scenes do not have to be "sterile":
hang signs over the entrances;

store shelves should be filled with either physical goods or their imitations;

displays of cash registers should be on;

lights should be on, making everybody feel that the trading rooms are waiting for buyers.
3D experts say, "Enjoy your work and give this pleasure to the viewer". Don't be shy! Make a "tasty" image and the customer (the viewer) will not remain indifferent. Add details, view photos and check what the others should notice too. But do not overdo it – the use of too many details is unreasonable. We just need to stimulate the viewer's imagination and let him imagine how he can use a represented object.
Important Tips for Planning Stage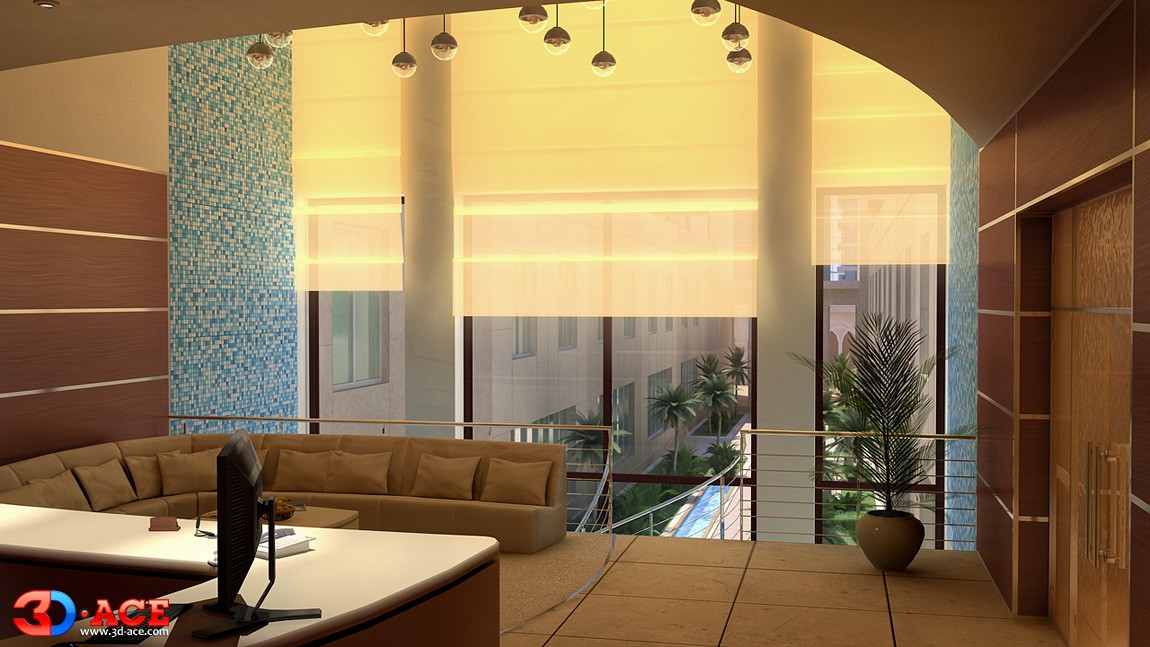 The experts advise to make simple, schematic drawings, two-dimensional figures by hand at the stage of planning. Show the catalogs of facades and houses, some thematic magazines and albums to the customer. Analyze all the details: dimensions, areas, volumes, colors, textures, etc. This will help you not to return to such issues again and again in the future to clarify what has been forgotten in the planning stage. As a result, you'll have a set of sketches that would become a prototype of 3D images.
Is it necessary to hold additional meetings with the client during a project implementation? It's only you to decide. Many computer graphics designers prefer not to show the "intermediate" 3D solution to the client, and most of them are right. But if the client is willing to see the unfinished work you can meet to discuss some intermediate results, but, as a rule, you should not do this.
Follow the Rules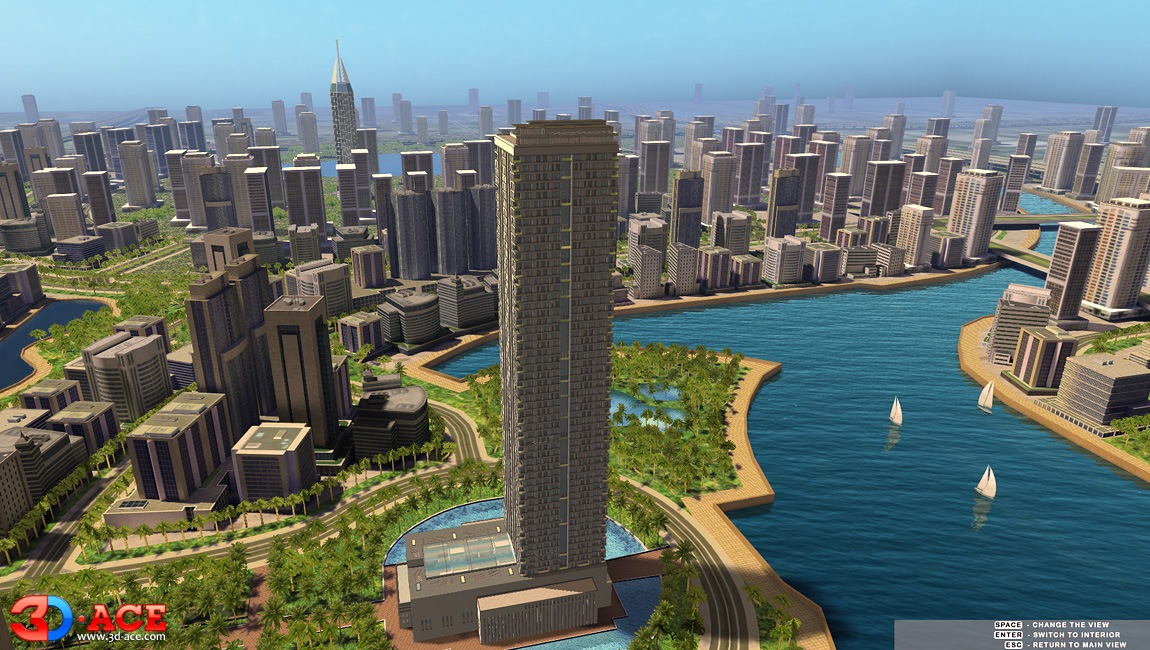 All vertical lines must be strictly vertical, it is very important for architecture. Perspective distortion is completely unnecessary for 3D model. Make sure your 3D layout satisfies all the requirements of architectural design.
When you simulated all the necessary facilities, pay special attention to texturing – creation of surfaces. It is also difficult to overestimate the importance of lightning in a scene. These pieces of work in many ways determine the final look of 3D model and degree of realism of 3D layout.
Besides, no one can ignore the elementary physics laws. For example (and this is very important), you should not neglect certain rules of lighting in order to please the colorful and dramatic look of the image: 3D scene must necessarily have a direct light source plus necessary illumination – indirect light (secondary reflections from a small arch, white walls, mirrored and glass surfaces, etc.).
Light creates the atmosphere, so if your task does not include the creation of some specific objects (for example, a white marble column with storm clouds on the background), you should not overuse different stylization techniques. The image must first carry the information and then the emotions and these emotions must be positive!
Experiment!
Professional designers advise to experiment with angles, choose the most interesting and winning of them. You can make a test rendering or even an animation. Also, you can consult a professional photographer in order to evaluate the best angles. Make the maximum number of sketches (3D graphics makes it possible), and you will realize what is the best for you.
This is only general information on how to work with clients and in 3D modeling of fronts and interiors, since each project requires individual approach. And we do not rule out specific tasks. However, following these general guidelines you can be sure that the design basis of your project will be created following all fundamental principles, and as we all know it is much easier to correct details than to change the basis.