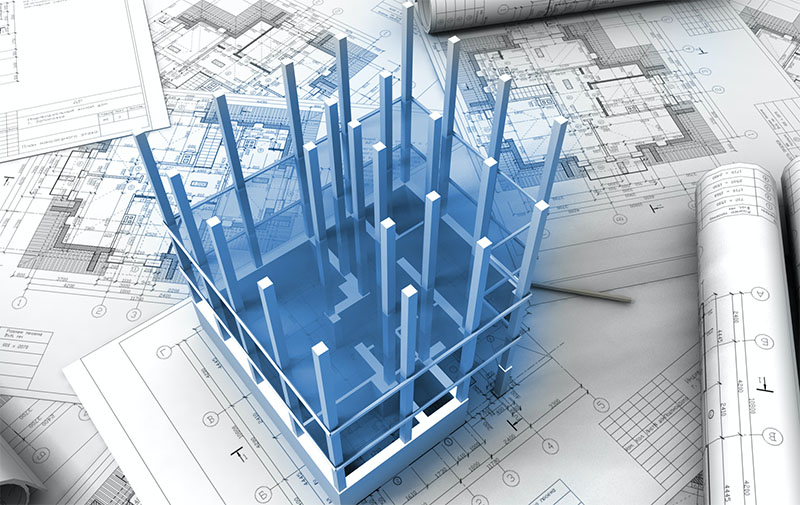 Though the term "BIM" might be unfamiliar to most people, it is quite prolific in specific niches and industries. For example, if you ask a designer about it, they should be able to give a full explanation, and the same will apply to young architects. BIM may be a relatively new practice that has not entered the mainstream consciousness just yet, but it has already made a mark and established a strong presence. For example, in 2019, approximately 70% of construction industry workers in the UK surveyed stated that they used BIM technology.
BIM technology and models have become a major trend in the construction industry, and our article aims to dissect what it entails and how to run the process of BIM modeling outsourcing.
Learning the Basics of BIM Modeling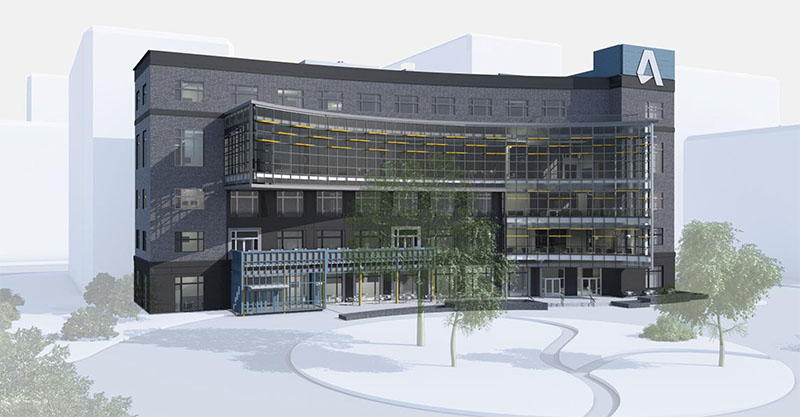 Before you send off your BIM project to another company, you should take the time to get a basic understanding of how the technology works.
What is BIM modeling and how can it be outsourced?
BIM stands for building information modeling, and is basically a fancy term for building and utilizing digital models for buildings and construction projects. Accordingly, outsourcing in this field involves hiring a company that creates the virtual models and possibly integrates them into the BIM program you are using.
Why choose BIM for your project?
BIM is an incredibly popular standard in the construction industry, and the reasons for this are well-grounded:
Safety improvements. A successful BIM program will not only visualize a building, but also point out potential safety hazards, structural issues, and help staff understand what kind of setting they will be working in. All of this will contribute to a safer experience for the project specialists and a better outcome for the building as well.
Cost reduction. You can use an in-depth building model to gather lots of data that would traditionally be collected by various construction experts. Furthermore, the software makes it easier to calculate the amount of supplies needed, preventing waste. Thus, you can achieve significant cost reduction by simply letting computers analyze and examining the results.
Efficient collaboration. A large construction site can make it hard for various teams to communicate and understand their role in the project as a whole. However, when everyone has access to the same asset (e.g. the virtual version of the building), this clears up most questions and puts everyone on the same page, boosting collaboration.
Easier organization and planning. With many teams working on a single project and several processes taking place one after another, construction can be quite hectic. In these conditions, it is common for delays and setbacks to occur, which only elevates the ire of the project managers. However, a specialized program (or suite of applications) will make it possible for several processes to happen simultaneously and for staff to see updates to plans in real-time.
Quality improvements. The great efficiency that goes hand-in-hand with using data-focused applications has a great effect on the overall quality of the project. Sure, you can put all of your eggs in the basket of human talent, but machines are less prone to making mistakes than humans and can help you achieve unrivaled levels of quality.
Convenience. The vast majority of people prefer to consume information from visual elements, and construction workers are no exception. Thus, the visualized elements made available to the workers should be truly appreciated for their convenience and clarity.
These are just a few of the points in a list that can span several pages. If you ask construction staff of different positions why they like the technology, they will each give different reasons. This speaks to the usefulness of the practice all across the board.
Who uses BIM technology?
Construction involves many people in different professions working together, and BIM can be helpful to most of them. In most cases, the following people have access to and use the models:
Business owners – reviewing and approving a model, monitoring the construction process
Consumers – setting up a design plan for personal construction projects
Architects – crafting the structure and design of buildings
Engineers – verifying the accuracy and characteristics of virtual structures
Contractors – handling the building process in an organized and effective way
Local planners and governments – checking the plans for permit approval/rejection
Finding BIM Model Outsource Services
Considering the amount of money that goes into the erection of a single building, you should take the selection of an outsourcing partner very seriously. It is recommended that the partner have experience in building the types of models you require for your project, and that the models they can present in their portfolio are up to par. Naturally, rates and prices for the design services will also factor into your decision.
You have many options available for your search, including browsing through the top Google results, checking out companies that your friends and colleagues have previously worked with before, and posting about your needs on professional networks. Each of the aforementioned approaches has its own upsides and downsides.
Since you are already here and reading this article, we feel the need to mention that 3D-Ace provides such services, and it will be our pleasure to share some more information about how everything will work if you choose us.
Types of BIM Models We Create
The BIM models created by the 3D-Ace team can be classified in 2 different ways.
By purpose
Architectural. As the name suggests, this model is built by an architect. It is mainly used to showcase the exterior of a building – how it will look from the outside. Most commonly, an overhead angle will be used by default, though it should be possible to look at the structure from other sides and angles, too.
Structural. This type is intended to showcase the various pillars and elements holding the structure up. Thus, transparent elements like glass are omitted while hard-to-notice ones like beams, tiles, and room dividing lines are brought to attention. A good result of structural BIM modeling services makes it look like you are looking at a set of 3D blueprints or viewing the building with X-Ray vision.
MEP. MEP stands for "mechanical, electric, and plumbing", and this type shows the various mechanisms and utilities active inside the structure. For example, it can help you see how a pipe runs through different building floors and rooms or how the electrical grid is organized. Most aesthetic visual elements are omitted, and you just see how the different services connect, with the actual structure in the periphery.
Coordinated. This type is essentially an amalgamation of the previous ones, combining them in a single cohesive version. For example, you can initially see the building exterior with structural elements put on display, while zooming inside will let you see the electric system and elements from different model types. It is a comprehensive look at everything that will go into building construction.
2. By Level of Detail (LOD):

100 is the lowest level of detail accepted in BIM, and is simply the visualization of a concept and a first look at what the project could be. At this stage, the accuracy of the design does not matter as much as its adherence to the overall plan that was conceptualized.
At 200 LOD, the model begins to gain more detail and accuracy. For example, the measurements and location of structural elements are more accurate than in the conceptual type, but these measurements are still approximate and subject to change. If we think of 100 as a preliminary sketch to test an idea, then 200 is a first draft that still needs a lot of work.
At 300, the data that goes into the product is now accurate, producing a very close approximation of how the structure will look at the end. It serves as a halfway point in design and is usually created to perform in-depth cost analysis and planning.
400 is a completed version with all the bells and whistles. Examining it, you should be able to see and analyze all architectural, structural, MEP, and other elements from the lowest floor to the highest. This is as detailed as the product gets before actual construction begins.
500 is the final version based on reality. Thus, if something was planned to be built one way in 400, but changes were made and it was actually constructed differently, a 500 LOD version will feature the real-life representation.
How We Create BIM Models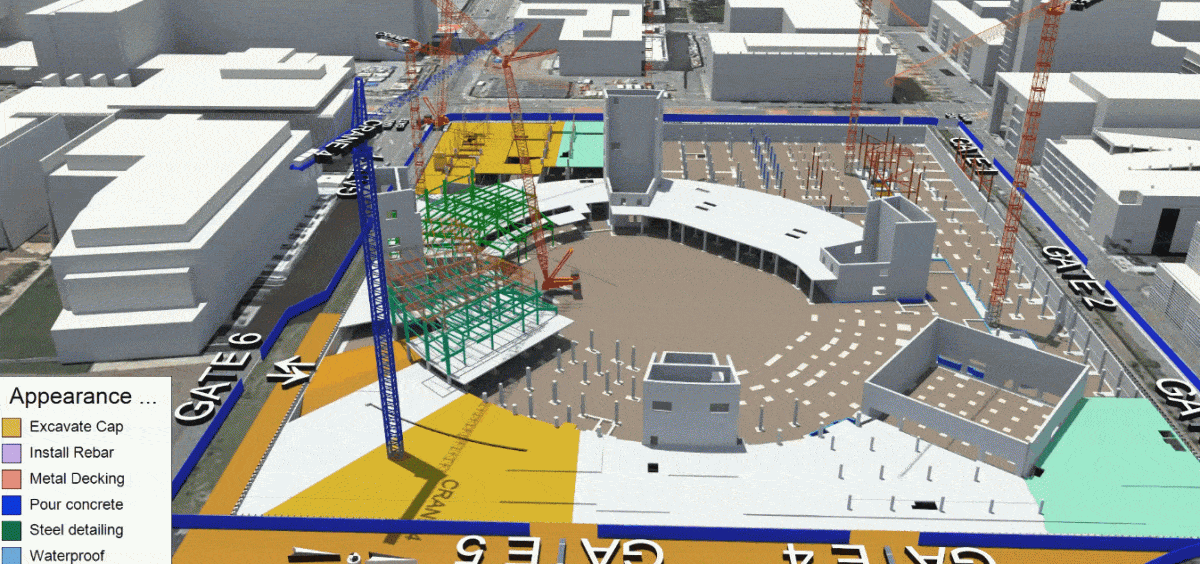 Our team puts their blood, sweat, and tears into building each model, yet still enjoy the process immensely. We can give a small preview of how it goes down.
Prerequisites
Before we get started on the design, we examine the project requirements and determine whether we have everything ready to deliver results on time. The two basic prerequisites we check are hardware and software. In terms of hardware, powerful computers are needed to ensure a high level of fidelity and detail in the visualization. Sometimes, the product we aim to create will be viewed on a non-traditional platform (such as a VR console), so we also acquire the necessary equipment that will serve us later in testing.
In terms of software, we rely on the leading programs in 3D design, such as 3DS Max, Maya, ZBrush, and Mudbox. As BIM projects often require custom software with features not available in the options we listed, we may also opt to use BIM-specific software like Revit, ArchiCAD, and NovaPoint. This kind of software is especially relevant in cases when we need to provide MEP BIM modeling services and other niche solutions.
BIM creation process
Using a scan. In regards to our process of creating the designs, it can go one of several ways:
Using measurements. You provide us with a scan or photograph of the building/structure you need, and we convert its data into a functional and interactive 3D model that you can physically construct and enjoy.
Using a concept. In this case, we get the measurements of the site (height, width, room area, materials, etc.) and build a preliminary version for you which can be later updated with the level of detail you need.
This is the easiest request from the customer – you just tell us about your vision for the project and as many details as you want to divulge, and we will turn it into something digital that you can examine from all angles. If you like it, it will always be possible to expand it and make it tangible.
Get started with 3D-Ace
Our design studio has been active for over 2 decades, and we have accumulated plenty of experience in various fields over the years. It's safe to say that we are well-versed in architectural design and are ready to provide 3D BIM modeling services of any caliber. It all begins with a conversation, and we would be thrilled to discuss your project. Just contact us today and we can get cracking.