Today, innovative technologies are entering the most unexpected spheres of our life and change the way we perceive information and interact with things around us. Growing expectations towards the services and products we use as well as high competition on the global market make companies move beyond traditional ways of how they present their products and services to impress and satisfy even the most demanding customer.
Bright printed marketing brochures and product catalogs are still an integral part of any marketing campaign and are perfect handouts at any trading event. Professional photos of whatever you sell or produce are still used by the majority of online stores. However, if you are a global brand or dream to become one your company's product portfolio should be something more than that.
This article will introduce you to the exciting world of 3D catalog. We will also help you find top-notch custom 3D modeling services for your particular project.
Let's check how famous bands take advantage of the 3d product catalog among potential clients and increase sales.
1. Cisco Interactive 3D Models for Unified Data Center
The worldwide California based IT leader – Cisco – is the first example in our list showing how technology giants can use 3D content in their product catalogs to gain more profit. The interactive 3D catalog is available on the official website and demonstrates some of the most innovative Cisco products in 3D.
The most obvious advantage of such presentation is the opportunity to manipulate products, rotate, zoom in and out, and explore products from different angles and in the smallest details, including the front, internal and rear views. Animated 3D models give the look and feel of Cisco products and their competitive advantage over others.
2. DeltaPSU AR
Another US-based tech company, a manufacturer of electronic devices – Delta Electronics Group – has moved even further and designed an Augmented Reality application that runs specifically with standard catalogs and brochures to help customers get a volumentic look and feel of the products first presented in a traditional way.
The application is available for both iOS and Android users and works as a free addition to printed catalogs. In this specific app, Augmented Reality technology adds the additional "wow" effect to the presentation as animated 3D models of products appear practically from "nowhere" on the screen of smartphones and let users rotate them, zoom in and out, as well as see a 360-degree animation of electronic devices produced by Delta.
3. Lenovo 3D Catalog
A Chinese technology leader – Lenovo – one of the world's largest PC vendors, uses 3D catalogs to demonstrate its servers, storage and networking products to potential clients in the most efficient way. This interactive 3D catalog is available for both iOS and Android users, as well as on the official web page.
Apart from the opportunity to zoom, rotate and get a 360-degree view of the products, this application allows one to learn more about all product features and its technical characteristics by clicking on the relevant hotspots.
With simple finger gestures over the screen of a smartphone, users can get comprehensive information about Lenovo products in an interactive way.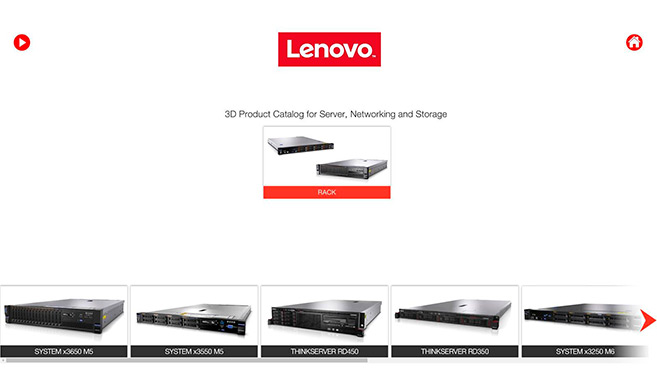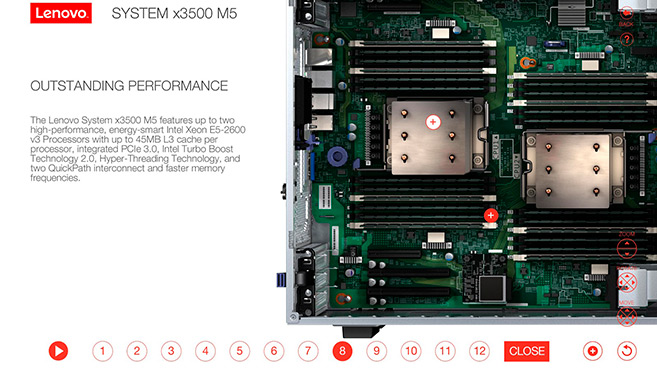 4. MMC Product Showroom for Mitsubishi Materials
A Japanese leader – Mitsubishi Materials Corporation – took advantage of the Augmented Reality technology and 3D presentation of tools to demonstrate the products in an unusual and more appealing way. 3D animations of products appear as the user points to a printed AR scanner, which can be downloaded and printed from the app. There is also an option to run the app in the 3D environment without AR content.
Along with the all-round view of the MMC products, users can get full information about their features and explore separate components. Moreover, this app allows one to download data sheets, product drawings in 2D and even solid 3D models.
This is a perfect example of how huge companies use innovative technologies to make an ordinary product portfolio work for them as a powerful marketing and full-featured sales tool.
5. Siemens CalendAR
Being a world's technology leader and having more than 350,000 employees worldwide, Siemens pays great attention to effective marketing and thinks of how to keep up interest to the company's activities and engage with both customers and employees. This year, the Siemens team has added an immersive AR experience to a wall calendar showing how even simple things can be digitised and bring profit.
It is much more than just an interactive presentation of products. Each month, the application is updated and new digital experience is unlocked to its users (iOS/Android) including new products, projects and services, competitions and videos appearing in Augmented Reality. This is a smart way to show clients current company's activities through interactive next-gen technology instead of telling.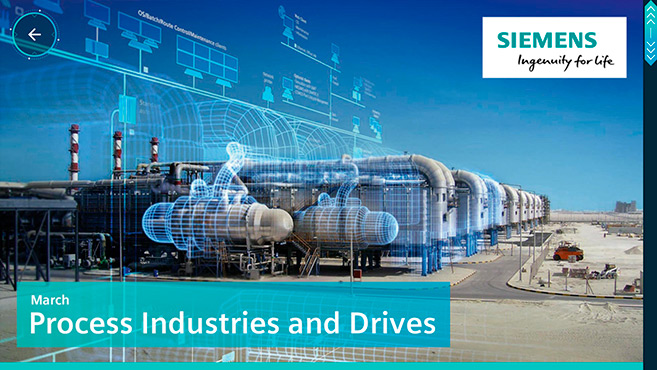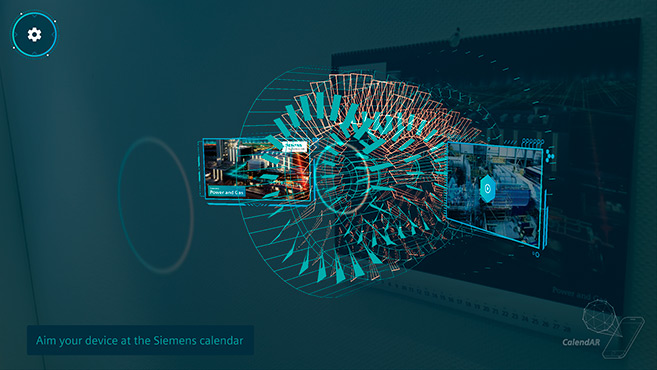 6. Oracle 3D Interactive Product Catalog
Oracle experience is just one more proof that demonstration of products in 3D has become a common practice for world-renowned brands.
Oracle engineering systems, servers, storages, networking solutions and even more can be examined from all possible angles in 3D on the official website in the 3D Demos for Server and Storage Products section. Smartphone users (both iOS and Android) can use specifically designed app – Oracle 3D Interactive Product Catalog to see what the Oracle products can do for them.
In this case, the app users can not only rotate and explore the products in 3D, but also remove certain parts, learn full information about the specific components, watch animations and much more.
But not only tech companies present their products in 3D using innovative technologies like Augmented Reality. More and more businesses earn a profit from interactive 3D content in their product brochures, including the most popular furniture manufacturers, cosmetics brands and auto dealers.
No wonder that even most recognized brands of plastic construction toys for children of all ages attracted plenty of customers and increased sales by using Augmented Reality technology in their 3D product catalogs. Children love all about fun and action, and this is where 3D animations come in handy bringing toys to life and helping little players to better visualize the scene and make faster decisions as to which playset to purchase. Here are two examples of how interactive 3D content can be used in catalogs of children's toys.
7. LEGO® 3D Catalogue
Imagine how much joy and laughter it brings to kids when they see animated 3D playsets appearing from nowhere. LEGO did it just right and added more entertainment to the buying process.
Along with standard options like rotation and a 360-degree product view, little players can get more from a regular catalog – funny little stories and bright animations are hiding behind the AR markers to make the process even more fun. Both printed and online catalogs can be used to get the AR experience and watch favourite play sets in 3D.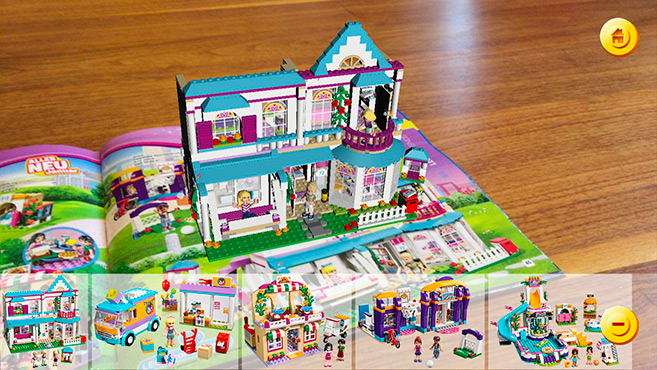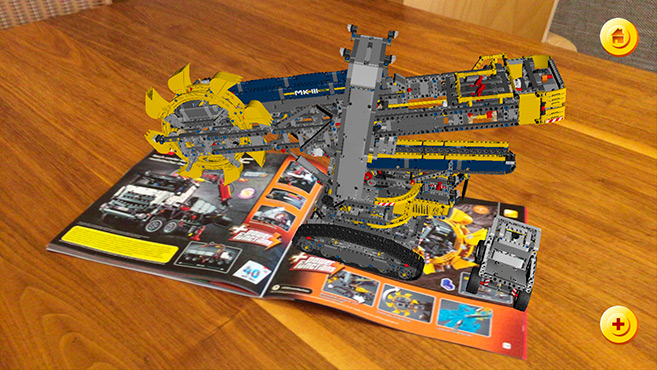 8. PLAYMOBIL Scan
Another popular brand for plastic toys – PLAYMOBIL – offers its little customers a similar experience. To bring the most recent product catalog to life, users need to download the free "PLAYMOBIL Scan" app from the stores (available for both Android and iOS users).
The app is regularly updated with new 3D models of most popular play sets. There are also animated videos and information on the products. The recent update includes a little animated movie "Knights" for all fans of the Knight playset.
Bright and funny 3D presentation of children's toys received positive feedback from little players in the stores, and we are anxious to see what next updates will bring to 3D toy catalogs.
As the world moves on, the expectations of consumers grow – what was good ten years ago is no longer enough to keep the clients happy and the abovementioned world brands prove this by adding an interactive 3D experience to their 3D product catalogs.
Captivate Your Customers With a Dazzling Interactive 3D Catalog
Making an interactive 3D catalog is always a win-win decision, as your customers can explore your products in a fun way and more detail, while you will get a higher conversions rate. However, flawless 3D product modeling takes skilled and experienced pros who will show your products in all their glory.
If you still doubt whether to add volume and action to your product portfolio, just contact our team to cover all possible questions and counter any concerns. We at 3D-Ace have the right experience and capacities to bring your products to life and present them in the most accurate and appealing manner.