Content
Software (also known as programs and applications) is a major help to animators all over the world, including those who work with two-dimensional graphics. This kind of animation is most often associated with children's cartoons of the past century, but the popularity and prevalence of 2D animation software did not wane after we began to harness the benefits of 3D. In fact, 2D animation services relying on such applications are still in great demand and used everywhere, from video games to TV shows to advertisements to educational clips.
A Bit of History
Before animation software was available, the motion in clips and media was achieved through sequencing. This is when a collection of drawings with minor differences are displayed back-to-back rapidly to show a single scene. While this approach is still used in some media forms, artists have shifted mainly to software, which was first applied in the 1950s.
One of the first examples of a computer program being used to create such works was in 1958, when John Whitney created a 2D sequence for the film Vertigo on a modified analog computer. Since then, more and more artists experimented with computers to create such art, but it wasn't until the 1980's when the first commercial animation programs (like AutoCAD, MacPaint, and Adobe Illustrator) became publicly available.
Top 2D Animation Software in 2022
Please note that the choices listed were released prior to 2022, but remain highly-popular and appraised by artists and designers to this day. All animators have their own preferences and requirements for the programs they use, so this is just our take on general sentiment in the community.
1. Flipbook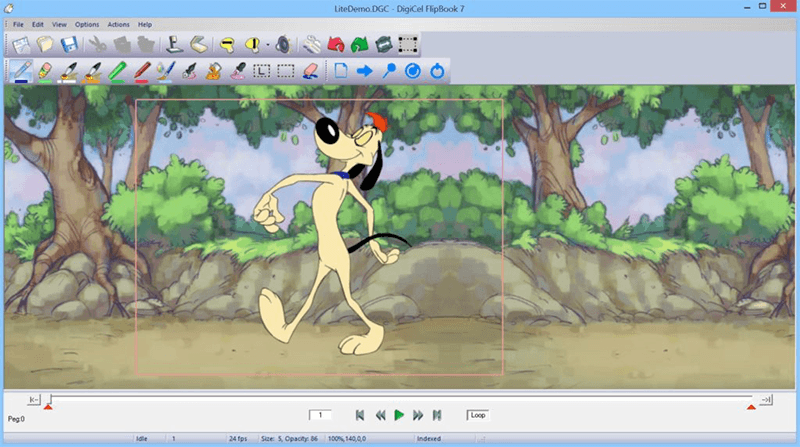 Flipbook is a great program for creating quick animation. Featuring a simple interface with just a handful of key options, it is incredibly easy to master, making it uniquely suited for beginners. The main features include tablet compatibility, options to draw new images or scan existing ones, add soundtracks and lip-sync, as well as an assortment of video effects.
Price: $19.99
Developer: DigiCel Inc.
2. Animate CC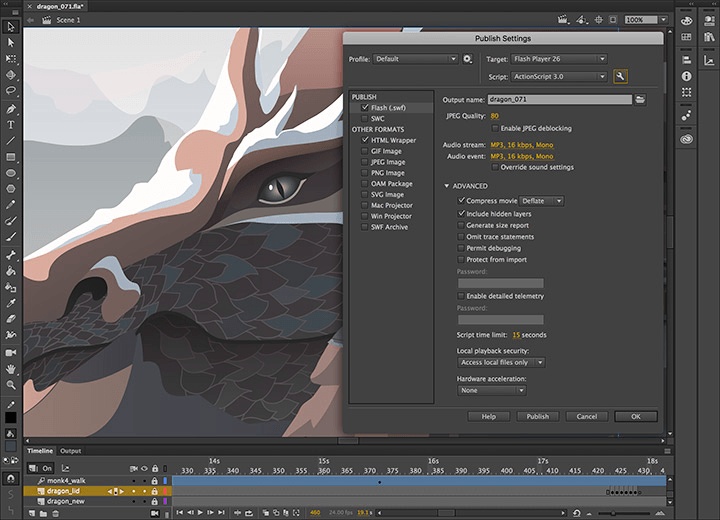 "Animate" is one of several programs included in Adobe's Creative Cloud package, but is specifically intended for creating 2D clips. Adobe has been one of the biggest leaders in this market for over 30 years, so their animation programs have undergone countless improvements, and the latest iteration is a testament to this. The features it includes are numerous, with some notable examples being built-in support for asset design and coding, export to various platforms and formats, "onion skinning", and advanced personalization options. This application carries a hefty price tag, but remains a top pick of industry professionals.
Price: $20.99/month
Developer: Adobe Inc.
3. Krita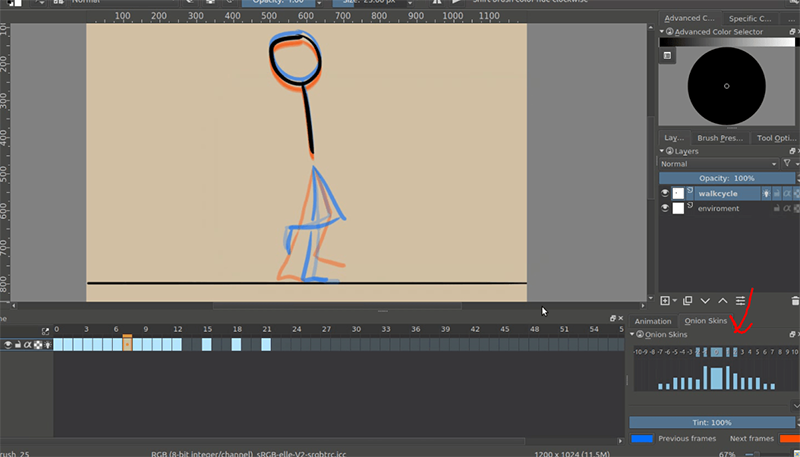 Krita is an open-source program developed and funded by art enthusiasts and people who work in this industry. Though it is primarily used for drawing illustrations, comics, and concept art, there are certainly basic animation features available in it. For example, Krita incorporates dockers for frames, layers, and playback options, in addition to standard walk cycle controls and onion skin capabilities. As a bonus, the developers of this application make extensive guides and manuals available to its users.
Price: Free
Developer: The Krita Foundation
4. Pencil2D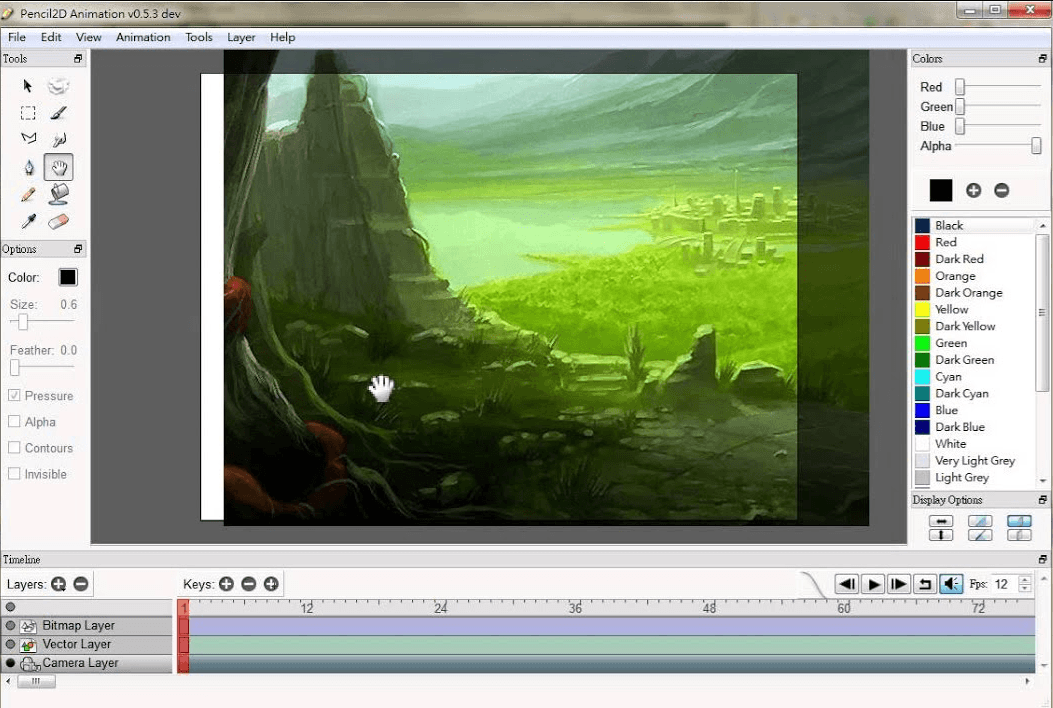 Pencil2D is another one of the popular open-source programs for 2D clips. Like Flipbook, Pencil2D has a very simple interface and easy learning process appealing to beginners. Amongst its other strengths, the app has great cross-platform compatibility and easy switching between different image types. Unfortunately, the guides for Pencil2D are currently available only in video form.
Price: Free
Developer: Unknown (Volunteers)
5. Blender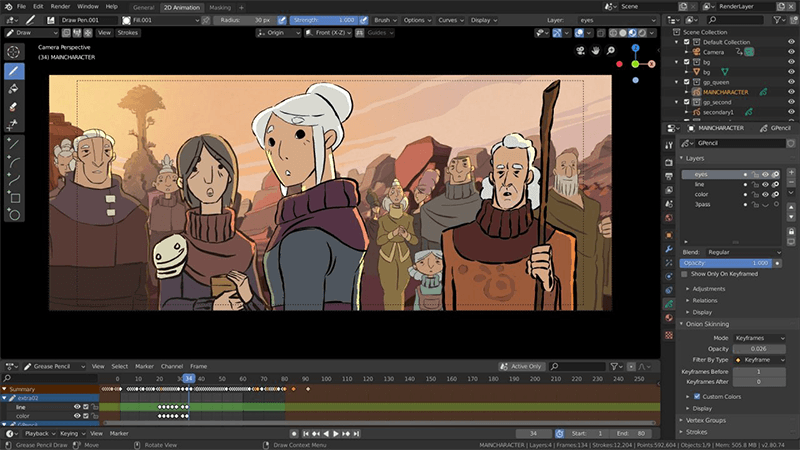 Blender is an application with an incredible level of popularity and prevalence in the industry. Though it is primarily used for 3D animation and it excels in this field, it's used commonly enough for 2D that we thought it should be included in this list. Apart from basic animation functionality, Blender offers a range of unique features, such as a character pose editor, forward/inverse kinematics, an advanced rigging system, and an innovative Motion Path tool.
Price: Free
Developer: The Blender Foundation
6. Harmony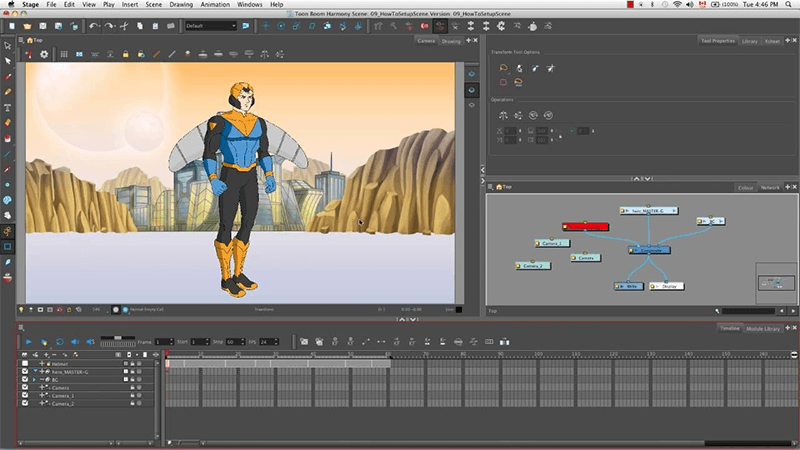 Harmony is another program with a very high profile in the industry, popularized by the fact of its use in many films and series (e.g. The Simpsons, Archer, Rick and Morty, and Family Guy). The sheer number of features included in the app is impressive, both when it comes to standard options (like brushes, compositing, camera angles, frame control) and advanced options (like motion blur, master controller, frame markers, superb stylus responsiveness).
Price: €17/month
Developer: Toon Boom Animation Inc.
7. Stop Motion Studio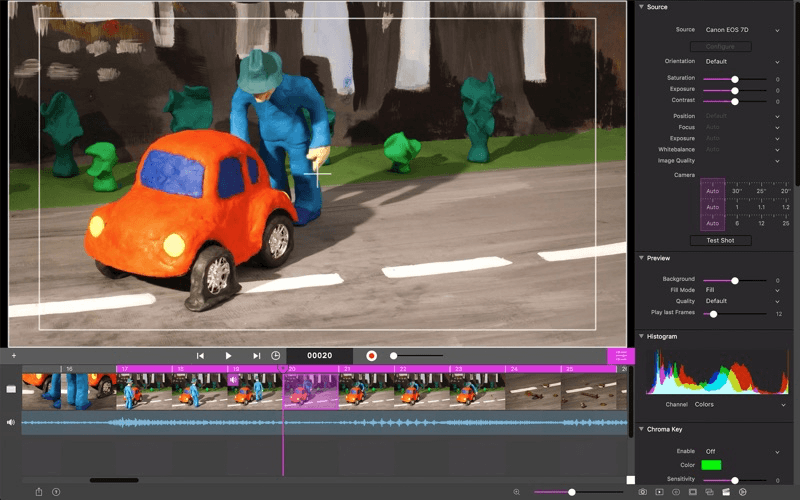 Stop Motion Studio is used to create a very unique kind of animation – stop motion. For reference, you can think of series like Robot Chicken, or LEGO flicks. Though most of the time, this program is used for 3D clips, it is also the go-to choice for 2D stop motion animation. For example, clips can be created with paper cutouts or sequencing of ready illustrations. Features of this application are pretty simple, including the likes of frame-by-frame control, zoom, audio effects and overlay, and filters.
Price: $1.99
Developer: Cateater, LLC.
8. Moho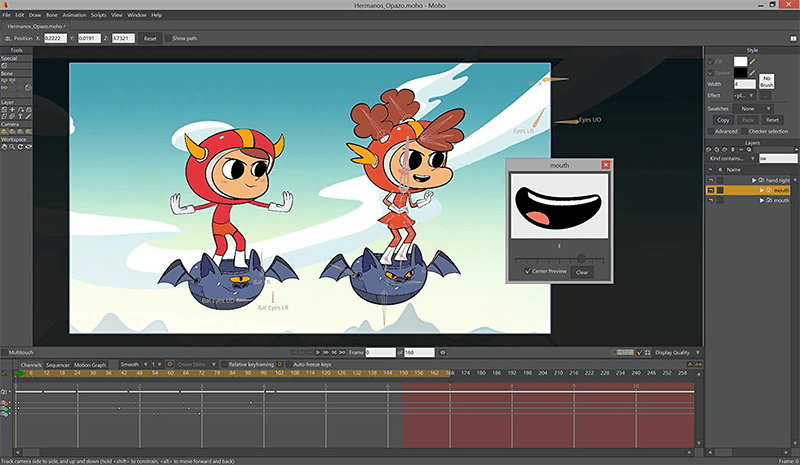 Like Adobe Animate and Harmony, Moho is a top choice of professionals. The application has been used in dozens of popular music videos, short films, and trailers. Despite the substantial price, Moho offers its money's worth of features, including Unity compatibility, flexible interpolation, depth shifting, enhanced depth of field, and many more, added on top of the standard animating functionality.
Price: $399.99
Developer: Smith Micro Software, Inc.
About 2D Animation Services
While the programs mentioned (and others of their kind) usually feature manuals and instructions, they will not teach you how to draw or animate well. This is something that comes from practice and time, working with different styles and in different visual mediums. For this reason, many companies in need of a 2D animation sequence will just hire an animator to do the work for them or if their own specialists are not able to handle the workload.
3D-Ace is a leading art studio in Eastern Europe, with major focuses on 2D/3D art, animation, VFX, UI design, and storyboarding. Our studio has been in business for over 26 years, and this has allowed us to work on numerous art and animation projects, as well as gather a team of truly exceptional designers and artists. In some ways, our work speaks for itself. We are always on the lookout for new and interesting projects, so if you would consider working with us, you are welcome to reach out.